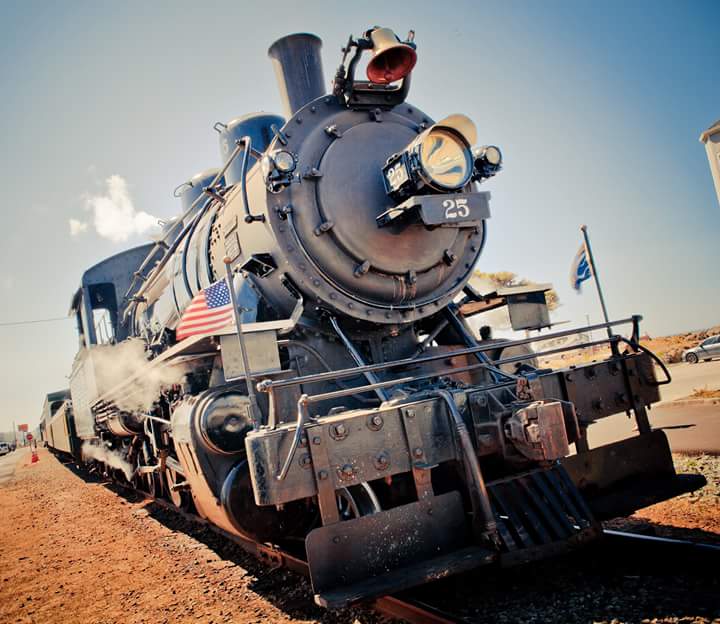 Our famed McCloud #25 used in the movie "Stand By Me"
Oregon Coast Scenic Railroad and Museum (OCSR) is a small 501 (c)(3) non-profit running along the northern Oregon coast. Tillamook County relies heavily on tourism. OCSR plays a special role as it is one small organization that delivers thousands (23,000 this year) of tourists to other tourist focused small businesses along the railroad line. 
As many know, Tillamook County recently suffered one of the worst storms it has ever endured.  Our tracks have suffered damage that will affect our ability to run our tourist train. Throughout the county, there have been many road closures and it has become apparent that in the future, the railroad can be used as a "lifeline" if planned with Crisis Management. Unlike the road departments, we do not get emergency government funds to repair the tracks so they can be used in such a way. We do not receive trained emergency personnel and equipment to perform such repairs, and most of our handful of volunteers performing track work are in their 60's and 70's.
Just one location where the tracks have been damaged 
We are asking for funds needed to buy (used) equipment to use for clearing the land slide debris, contract labor workers, and fund engineering. Additionally for future crisis management, we need (new to us) equipment to clear ditch lines and culverts for proper drainage, and track mainenance to keep the rail line open in case roads are damaged.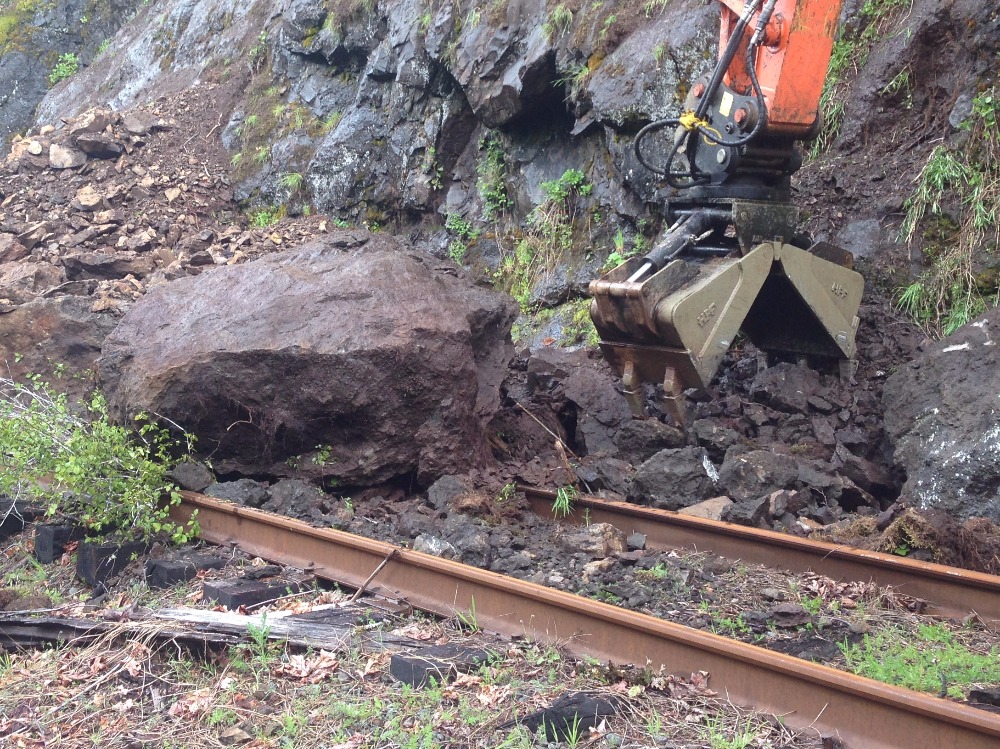 Grapple bucket on RFC equipment  
We realize that times are tough for many people. Our railroad serves its county and the people who live here. We appreciate your help to continue running our steam powered train and uphold our commitment to contribute to our surrounding communities that are suffering and need our support.
Thank you for your time and generosity,
Humble Staff and Volunteers of OCSR