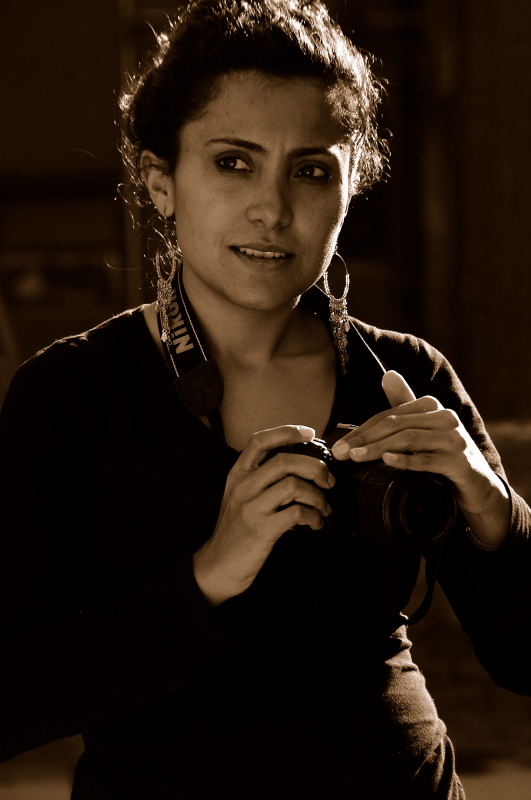 Dear Everyone,
About me
Thank you for taking the time to read my story. My name is Nagham Osman and I am currently seeking $30,000 to fund the remaining cost of my tuition fee and expenses, which would make it possible for me to start my Master of Fine Arts degree at New York University's Graduate Film Program. I have been granted a merit award  from the university, and need to secure the remaining funds to be able to attend this prestigious three-year conservatory starting in September. I am truly grateful to be a part of this class, knowing that only around 36 students are admitted each year from a large and capable pool of applicants. With the fast-approaching deadline, securing the remaining amount would mean that I will be able to join in the fall of 2015. One of my greatest dreams is to study in this program as it would allow me to develop my talent and thrive within a diverse and collaborative environment. I know that this is a life-changing experience and not being able to secure the funds in time will mean missing out on this exceptional opportunity.
Both my parents have passed away and I am an only child so I have to depend on myself. I have had to be self-sufficient for the past few years due to the lack of family support and limited means as an independent woman, which is very rare in an Arab country. I work in the media and film production industry in Egypt. Due to the unstable political situation, the economy has been on a rapid decline over the past few years with limited job opportunities. My annual salary is insufficient, and it would take me more than six years to make $80,000, which is the cost of tuition and fees per year.
Why an MFA in film?
I decided to pursue formal instruction at a film school in the United States, because it will help make me more grounded in the area of film production and prepare me to contribute to the film industry here in Egypt. I already have some production experience. The first film I worked on was Cairo Time by Canadian-Syrian Ruba Nadda in 2008. Since then, I have continued working as a Production Assistant and Assistant Director mostly on foreign productions that have been shot in Cairo.
My goal is to tell stories from the perspective of an Arab woman. Studying Film Production at the prestigious Tisch School of the Arts at New York University would give me the chance to work alongside the next generation of leading filmmakers from around the world, who will shape the global filmmaking in the years to come. After graduation, I will be prepared to foster higher production values in the Egyptian film industry by practicing filmmaking in its most professional form. I saw my mother, an Arabic schoolteacher, working hard to motivate a younger generation of high school girls to value their education. Today, Dubai has a growing number of women employed across a multitude of sectors. This is what my mother believed in – education opens doors to new avenues and fosters development. My father, a veterinarian believed that critical thinking and reading are essential to one's growth and freedom. My family emphasized hard work and helped me discover my love of the arts and culture. They supported me through the many challenges I faced.
Born in Dubai in 1981, I was to spend another 17 years in a desert that was developing and thriving. Having spent my formative years in a dynamic city like Dubai that is constantly changing has had a profound impact on me. I learned early on in my childhood how rewarding perseverance and commitment can be. When I was in the third grade, I lost my motivation to study when my mother got sick and was admitted to hospital. I fell behind in my studies. When my mother recovered, she did not reproach me for my poor performance, instead she explained to me the importance of relying on myself and learning to use my talent. It is an early lesson that has enriched my life and contributed to my future career aspirations.
What are my future plans?
My parents were not afraid to love and to serve the community. They spent much of their life and energy preparing me to face the world alone. Now, I would like to honor them by pursuing my passion and hopefully by overcoming any obstacles in my way. Being part of an illustrious group of alumni from this renowned art school will expand my horizons. NYU's Graduate film program is especially strong in giving hands-on training in different aspects of filmmaking under the mentorship of award-winning professors. This will greatly improve my skills as a producer, cinematographer and director.
My aim is to raise $30,000 to be able to attend New York University in the fall semester. I am confident that once I start my degree, I will be able to get through the remaining two years successfully. Thank you for your consideration.
 Sincerely,
Nagham Osman