Nadine& Dave's Honeymoon Adventure
This is going to be a little long, so I will add some quick facts here first:
-Nadine and Dave got married on January 23d, 2018! She's a Parsons now!
-They got married while Dave was in the hospital for some serious fluid on the brain issues (he's in rehab now and well on his way to recovery).
-They had wanted to spend their honeymoon traveling. Something that they did a lot of (around Colorado, at least) before Dave started having health issues.
-We are hoping to give them enough to spend a month driving around the country and seeing the sites together.
And now for the longer part! (feel free to play typo bingo).
Nadine and Dave have known each other since 2003 and have been together for around 5 years (I can't remember,,, I should be better at this). They have known that they wanted to get married, but were waiting for The Lord to direct them to do so.
In the years together, they loved exploring the state and had a few road trips. They have loved this time together and loved exploring God's beautiful creations. But they had to stop due to some heath issues.
Through much of 2017, Dave had been getting severe headaches and fatigue (in addition to other symptoms). After some poking and prodding, there wasn't an answer. Until New Years Eve. Then he became very unstable while playing for his church and was taken to Lutheran in Wheat Ridge. There they found fluid on his brain. Over the course of the next few weeks, he would have three brain surgeries to drain the fluid and to try and find out what was going on.
During those weeks, immediately after the surgeries, he would be awake (very tired, but awake). However, shortly after, he would slip back in to something of a light coma. He was responsive to pain, but would not wake up. His doctors did not know why.
While in the process of getting ready to move him to a long-term care facility, a membmer of the neurological department suggested that he be transferred to Good Samaritan Hospital and to have their neurologist look at him. One more brain surgery later (his 4th total) and he has been awake, responsive, and he told Nadine that he was told, by God, that the time had come! Call the pastor!!
Nadine has been glued to his side at Lutheran, Good Samaritan and (thankfully) now at St Anthony's rehab facility. There is a long road to go before they can have any formal ceremony and honeymoon.
As Dave is recovering so well, there is a plan back in place to spend their honeymoon time on a long road trip!! I don't even know if there is a destination or set of expectations other than to just be together and have fun.
We're hoping to fund a month of gas, hotel, food, and some fun experience!
If you would like to donate, awesome. If not, that is so very okay! Just send them some love and it will be amazing!
Being such loving people, they have more friends than we even know, so, if you can think of someone who may want to donate (or just get some if the info in here) please share.
Thank you for your time and participation!
Lots of love from
The Kerley Kids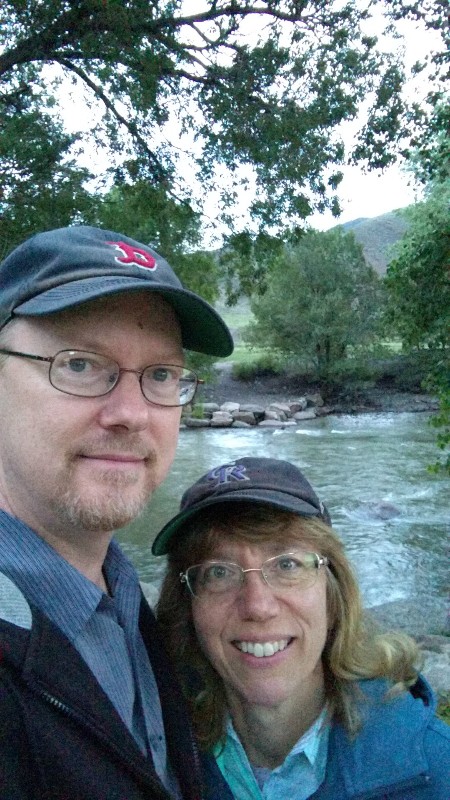 Organizer