"Mad" Mike Slupski Memorial Fund
This is the Memorial Fund for "Mad" Mike Slupski.  He was unfortunately taken in a car accident on February 21 while returning home from a Dagorhir event in Indiana PA.  Mike leaves behind a wife and four kids.
 This fund is here to help them in any way it can. All proceeds will be delivered directly to Mike's wife Amy.


This is a picture of Mike from Saturday, February 21, 2015.  Mike was enjoying a Dagorhir event in Indiana PA that day.  He attended with two friends, Pickle and Ghost, as well as two of his sons, Zach and Michael.  This is how many of us will remember Mike.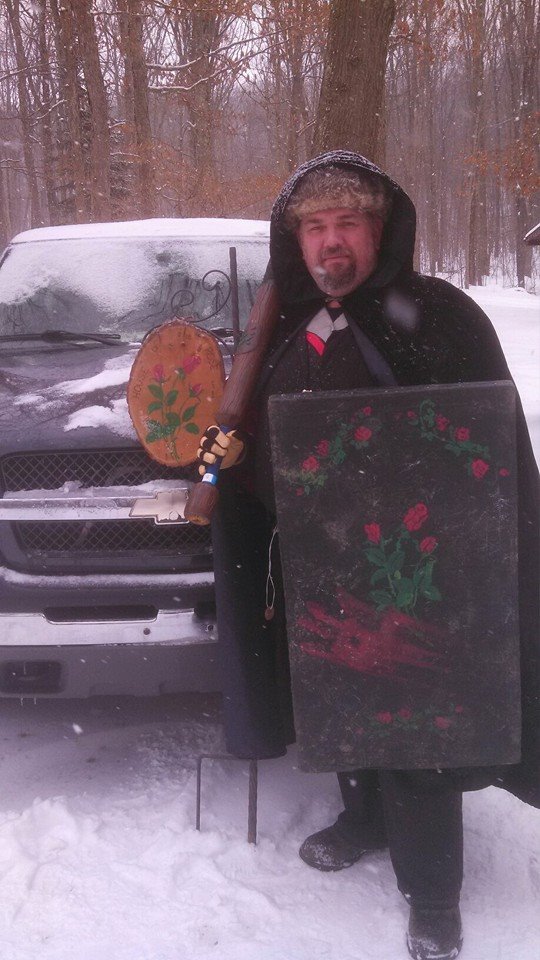 This memorial page was originally set up for members of the Dagorhir community, but it has spread out to friends and family outside of that group.  Anyone who has a picture or story they would like to share from Mike's "other" (regular is a better word!) life as we Dagorhir folk would say, please share.  You can send me stories and pictures on Facebook or via e-mail and i will gladly add them to this site!
A bit about "Mad" Mike
- He was a kind and generous man, always going out of his way to help others have a good time and trying to keep them safe and happy.  He spent much of his time doing volunteer work within the community and was an excellent Medic.  He was best known by the community as the guy who had "That Awesome Trailer/Gypsy Wagon" at Ragnarok.  To those of us that knew him personally, he was the man we could always turn to if we needed something.
Obituary for Michael William SlupskiMichael "Mad Mike" William Slupski, age 43, of Wesleyville, went home to be with The Lord on Sunday, February 22, 2015 as the result of a car accident. He was born in Portsmouth, Virginia on June 17, 1971, son of Michael George and Patricia (Zeigler) Slupski.Mike was a 1989 graduate of North East High School where he was an active member of ROTC. He was an over the road truck driver. Mike served in The U.S. Army as an M.P. and served in Desert Storm. He was the former Chief of Wesleyville Fire Department and also served with the Fire Police and as an EMT. With his family, he enjoyed L.A.R.P., playing Warhammer, hunting and camping.In addition to his parents, he is survived by his wife, Amy Young Slupski; four sons, Michael L., Zackery R., Ethan A. and Anthony W. Slupski; one brother, Matthew J. Slupski (Lori); his father-in-law, Larry Young and many aunts, uncles, cousins, nieces and nephews. He was preceded in death by his grandparents, Michael and Barbara Slupski and William and Minnie Zeigler and his mother-in-law, Joyce E. Young.Friends may call at the Dusckas-Taylor Funeral Home & Cremation Services, Inc., 5151 Buffalo Road (at Hannon Rd. in Harborcreek Twp.), on Friday from 6 to 9 p.m. Further visitation will be held at Wesleyville Baptist Church, 3509 Buffalo Rd., on Saturday from 10 a.m. until the time of the Funeral Service there at 11 a.m., conducted by Rev. Mark McCallion. American Legion Carl Neff Post #571 will render honors following the service. Interment will be private. Contributions may be designated to the family.
He will be greatly missed, never replaced, fondly remembered, and remain an inspiration to those he leaves behind.
The Dagorhir community has set up the first event to honor this man  It will be held Saturday July 25th starting at 10am.  Here is a link to that event - 
Battle for a Fallen Hero
  The event will take place at Gravel Pit Park in North East Pennsylvania (that is the name of the town, not the location) 16428 and here is a link to the location  
Gravel Pit Park
Please feel free to send me your stories of Mike and your favorite images and I will add them to this memorial!  You can send via Facebook or e-mail me directly.
Mike "Hugging" Michael and Zach.  He was always proud of his older boys showing up to events with him.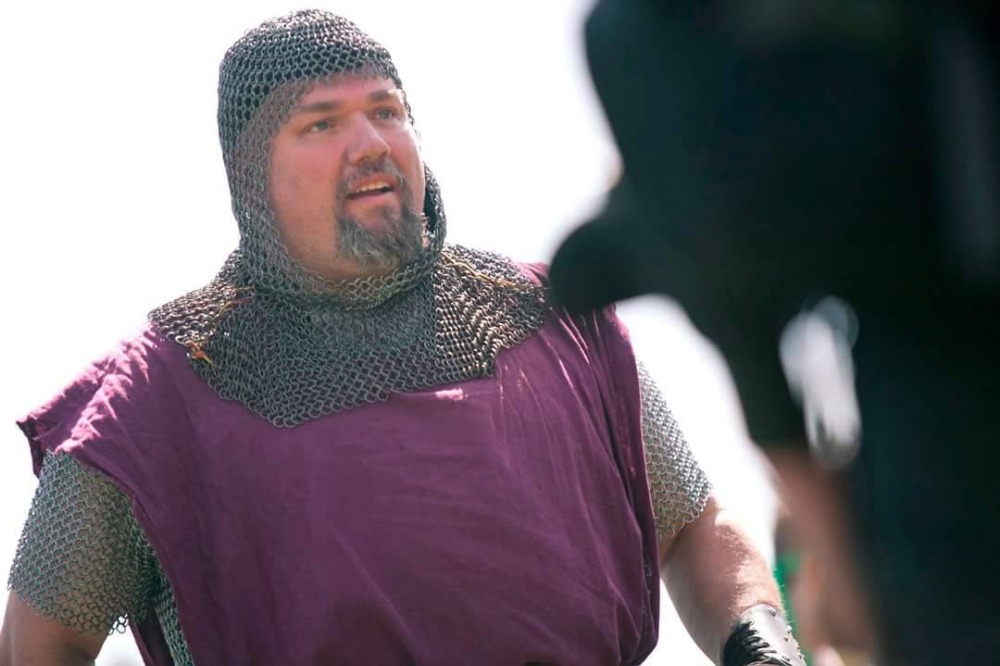 This is a common way to have seen Mike.  A smile in his eyes and having a good time!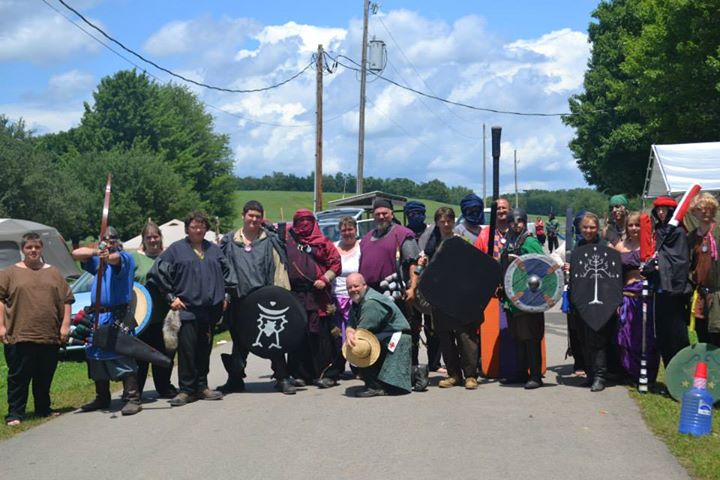 He was right in the center of our very large and dysfunctional family!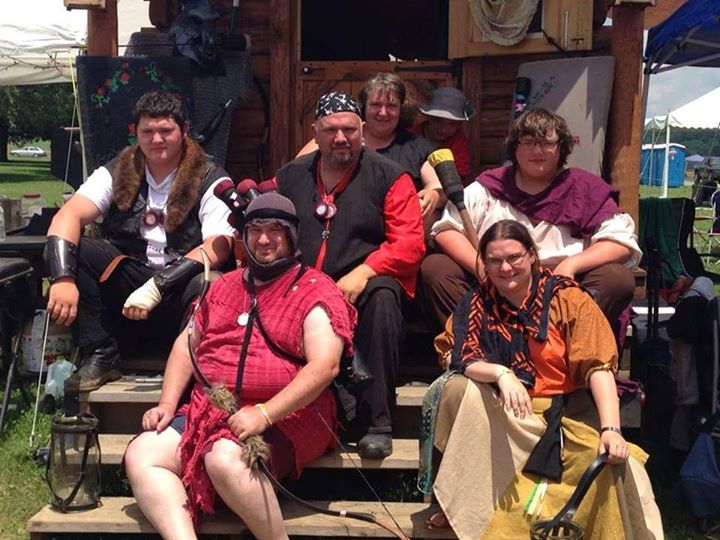 Some of his closest on the steps of the famous "Gypsy" wagon at Ragnarok.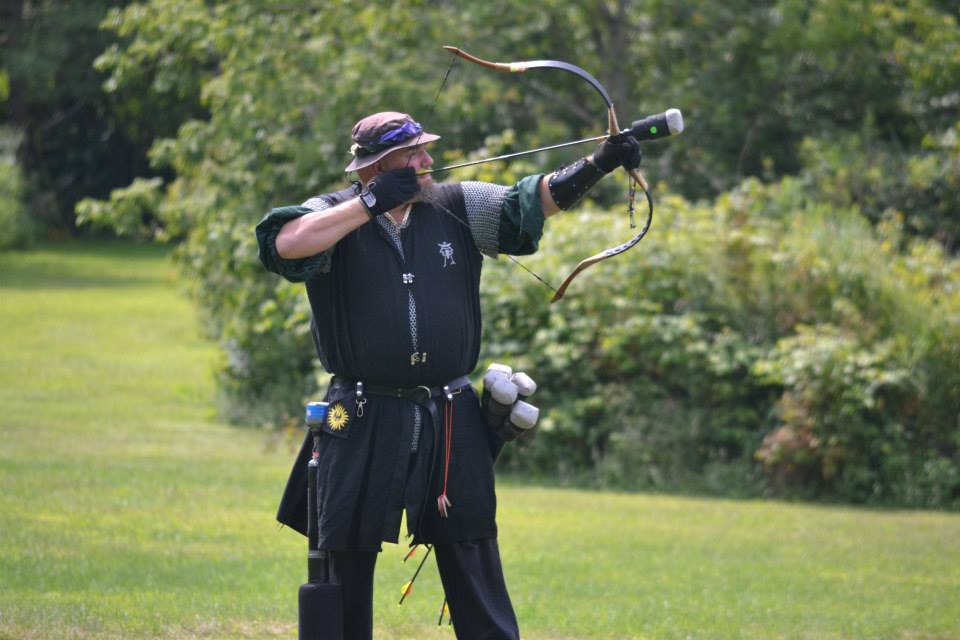 Many of you have fallen to his arrows at events.  He earned the respect of this old Archer many times over.
He often smiled right before shooting you in the face!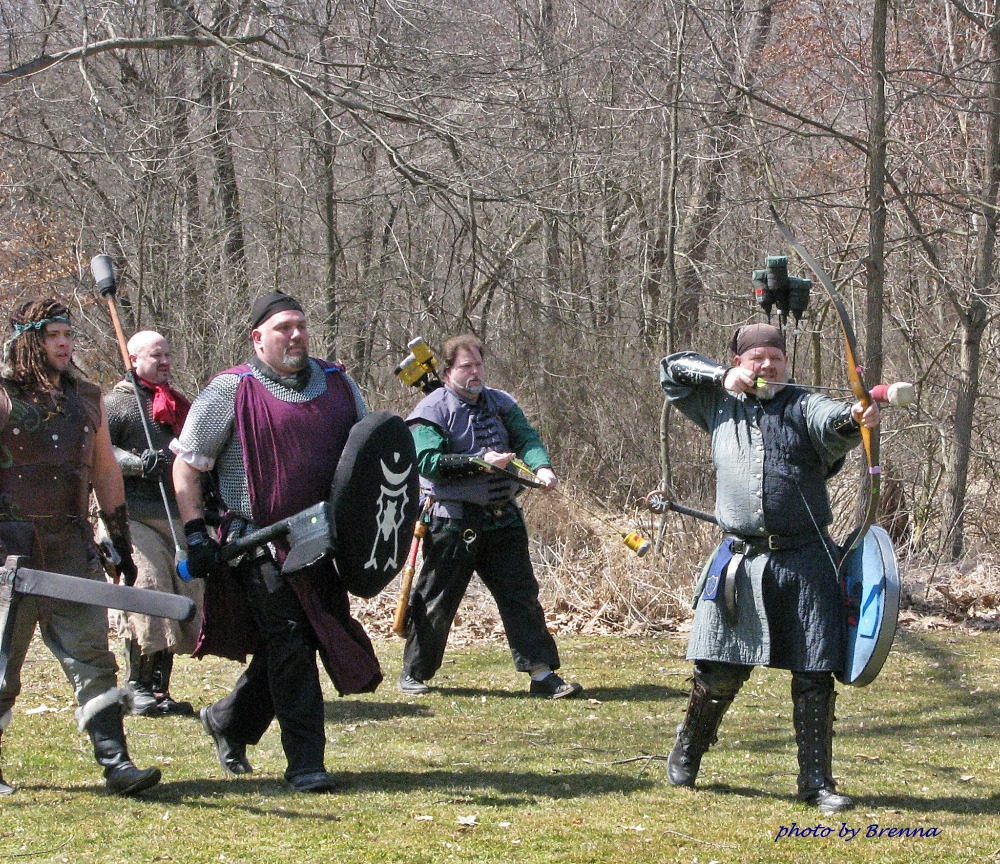 He always had your back!
Leon Adams of Cairnhold Legion shared this brief story with me about Mike.
"I asked Mike, well his wife for a jar of pickled peppers once....every time he saw me after that he had at least 1 jar if not 2 of those awesome peppers for me. We always took a few minutes to catch up on things every time we saw each other. He even brought jars to different events just in case I showed up...My only regret is not making more time to get to know him better! I will miss him..."


This is a classic example of how Mike and Amy always gave back.  He was always thinking of others.
Here are some shots from Loveland Castle in Ohio taken by a friend.
Mike and Amy together on this same trip.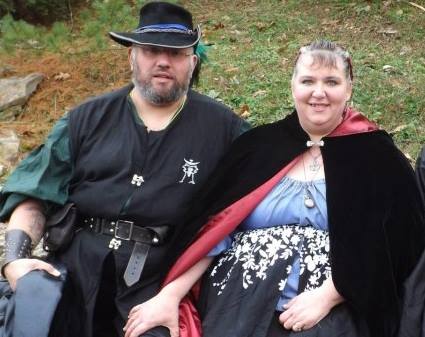 Both Mike and Amy gave up time on their vacation during the largest Dagorhir event Ragnarok to work the medic crew.  As a community, we rely on people like them and Mike will be greatly missed each year we have this event.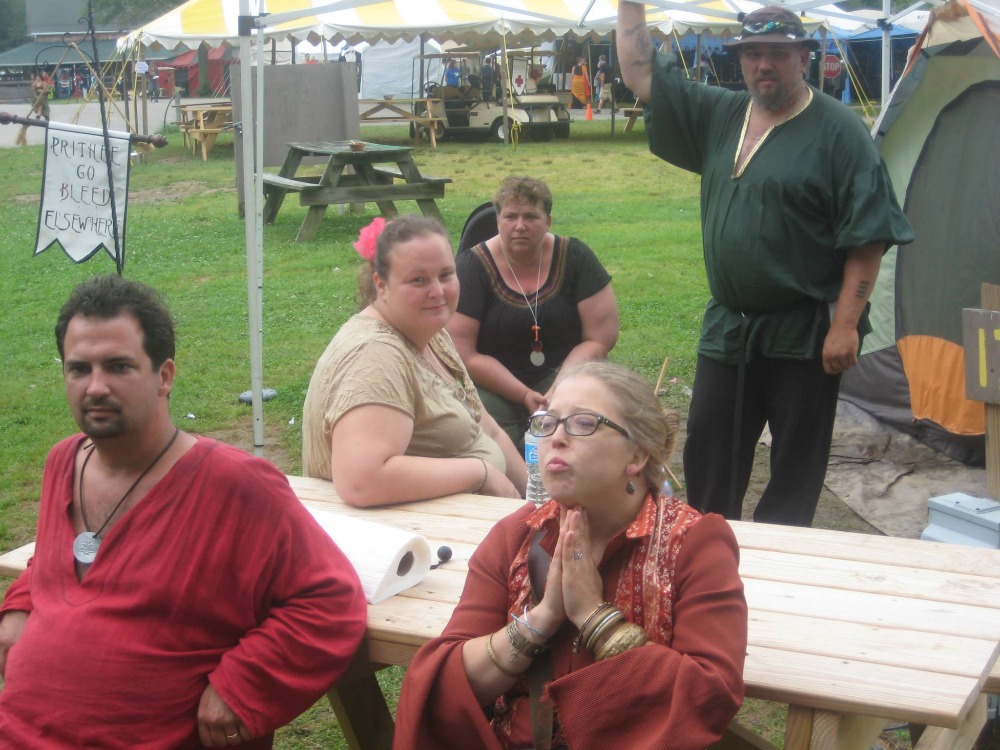 Amy posted some pictures on her Facebook page, so I want to show you the images she liked and wanted everyone to see.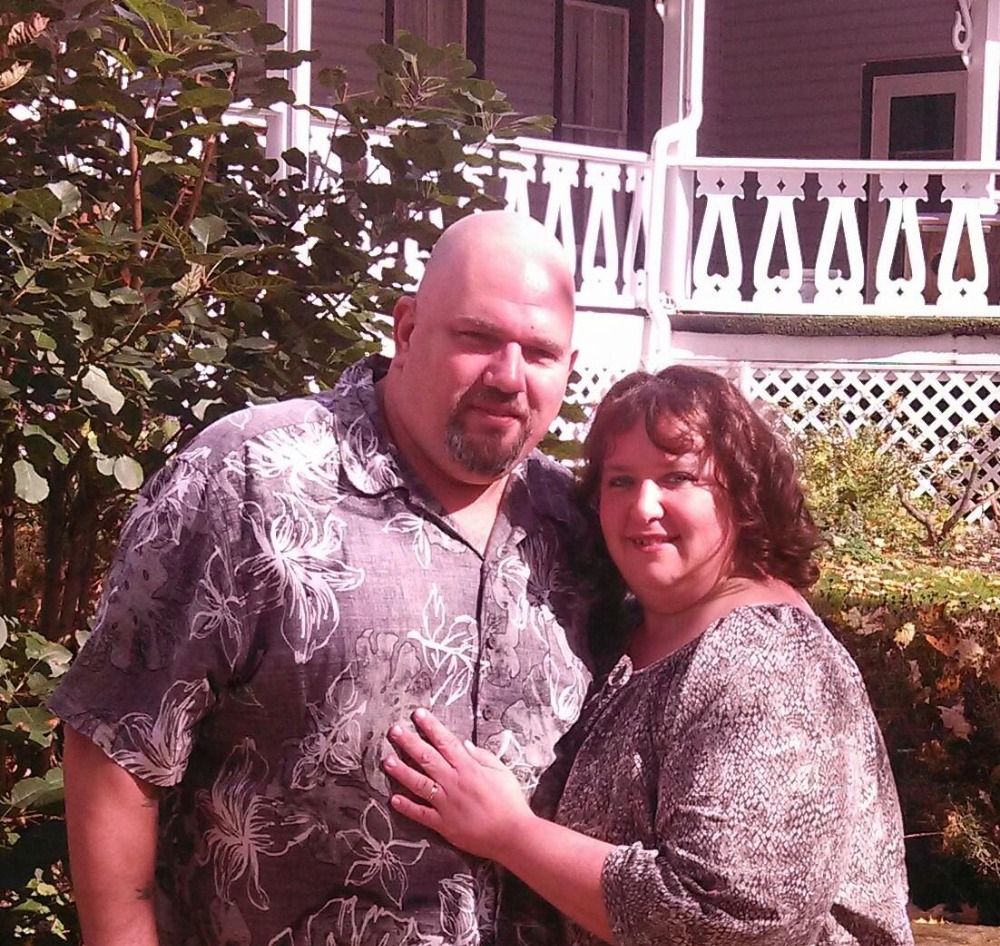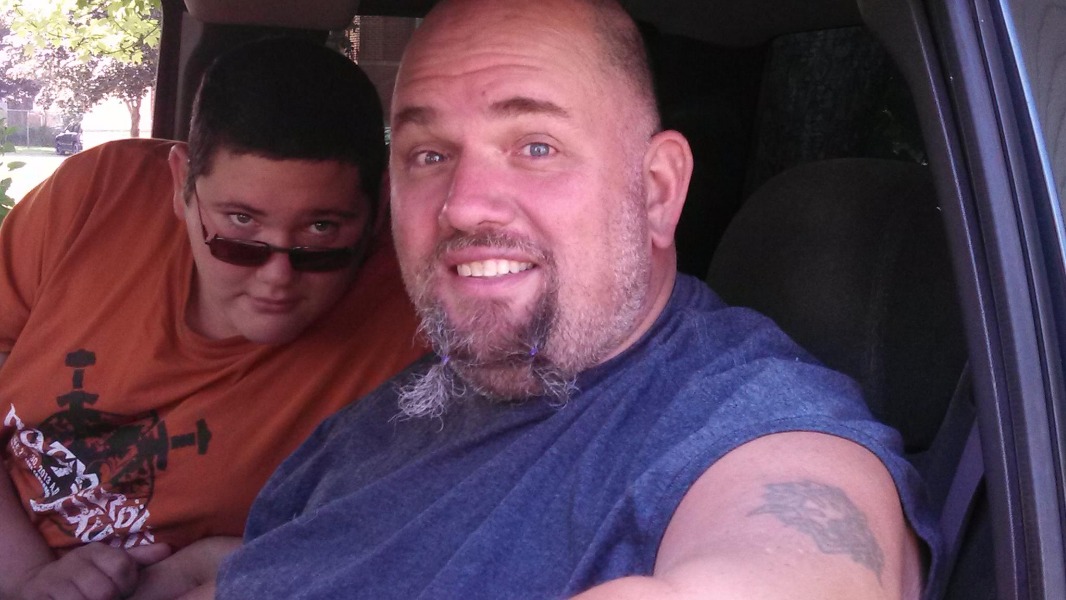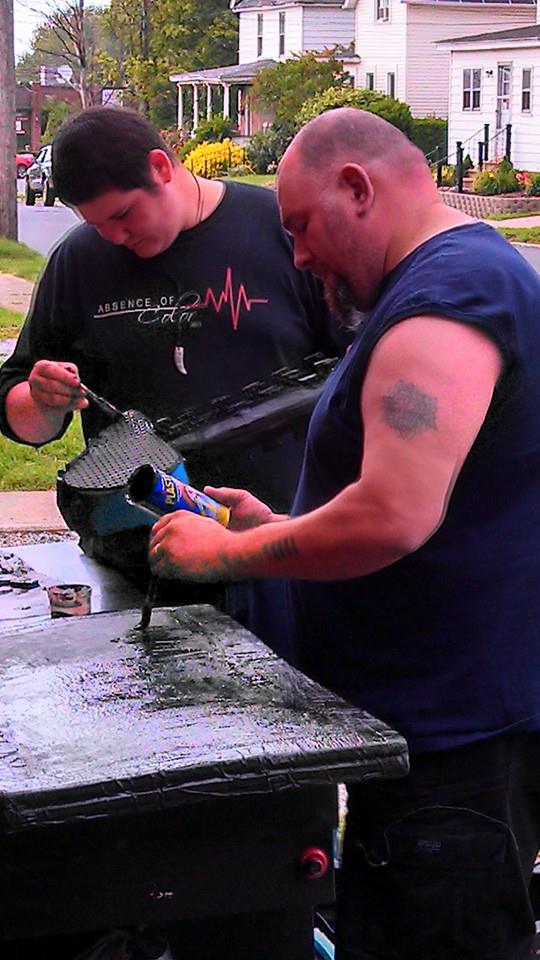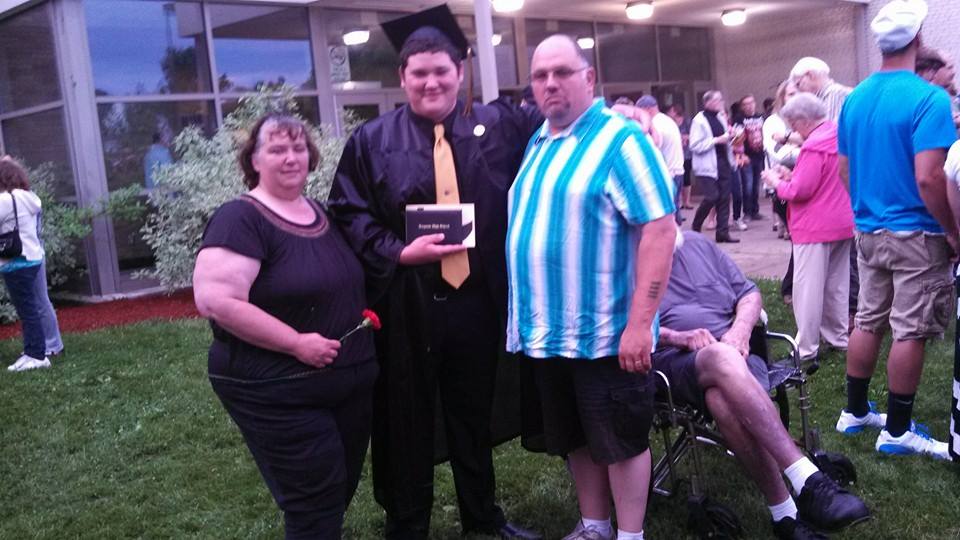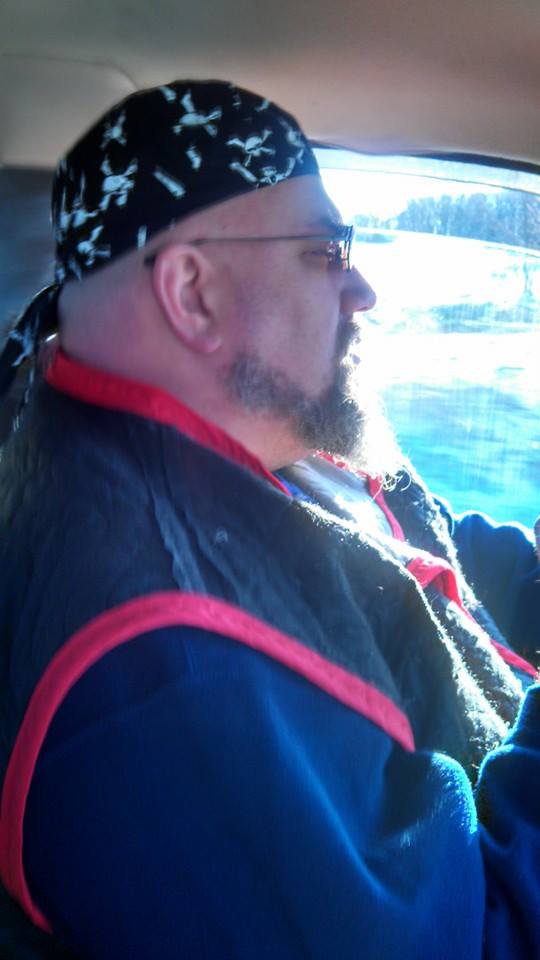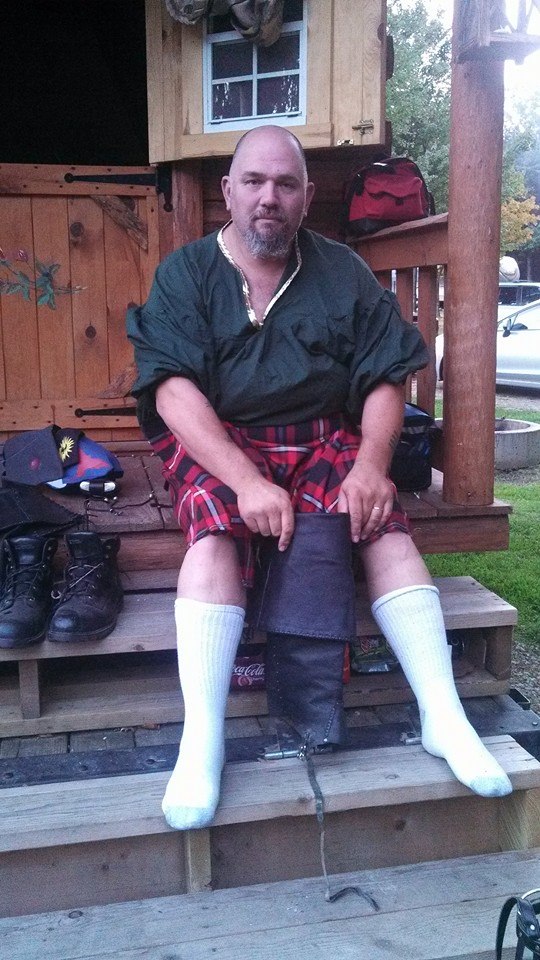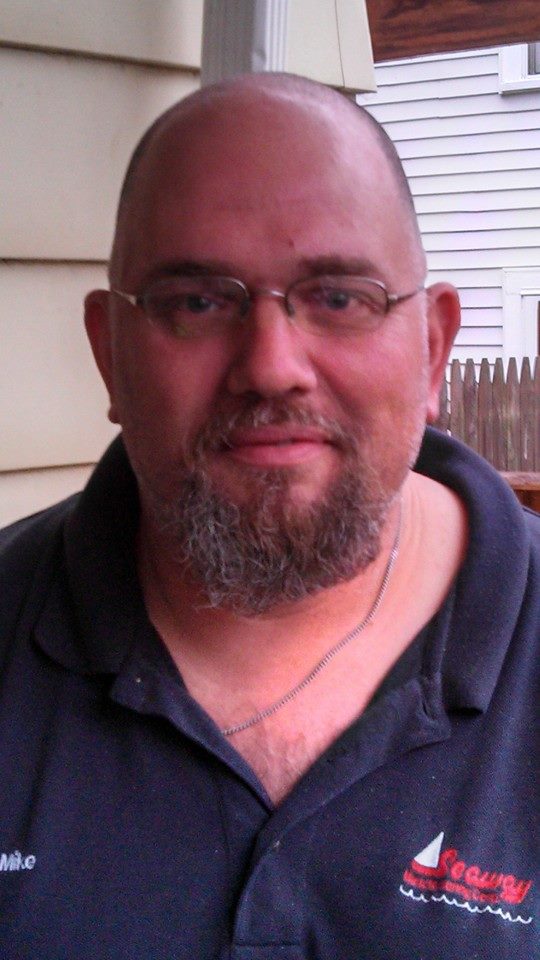 Organizer
Timmourne Darkwater
Organizer
Johnstown, PA