My Wife Susie's Cancer Fund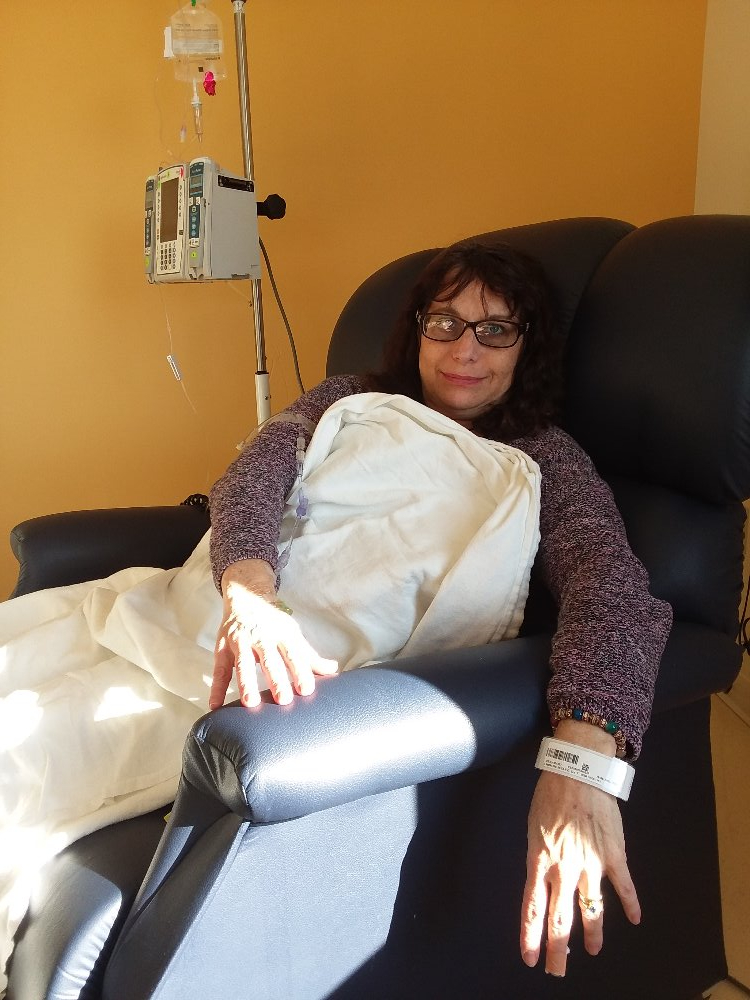 My wife Susan of over
20
years was diagnosed with
Multiple Myeloma
cancer the week before Christmas 2017.  This is a rare cancer that affects the stem cells.  It is not curable, only manageable.  I just want her to live.
After a long hospital stay she is on an IV program of Chemo and other cancer fighting drugs.  She makes 2 visits per week to the cancer center for this treatment and they take up to 3 hours.  This will continue for at least the next 2 months.  If the results are good she will be hospitalized for 2 weeks for a Stem Cell transplant and heavy Chemo(losing her hair). 
These visits require a co-pay of $40 for each visit. Between her previous time in the hospital and going for these treatments plus an upcoming 2 weeks hospital stay for a Stem Cell transplant and Chemo we are going to incur massive medical expenses.
I work hourly and caring for Susan I am experiencing major amounts of lost wages as I do not receive any vacation or sick time.  Susan has lost large amounts of time from work due to hospitalization and treatments.  This has put a major hardship on us.
More than anything the most important thing is that she makes it through this but reality is reality and she needs a roof over her head to be well.
Thank you so much to anyone who reads this.  Any amount no matter how small  is appreciated as are prayers.  If anyone wants to drop off some groceries we could always use them.
Love to all of you!   
Bryan Ambrose

Organizer