URGENT: March board Mustangs WY14™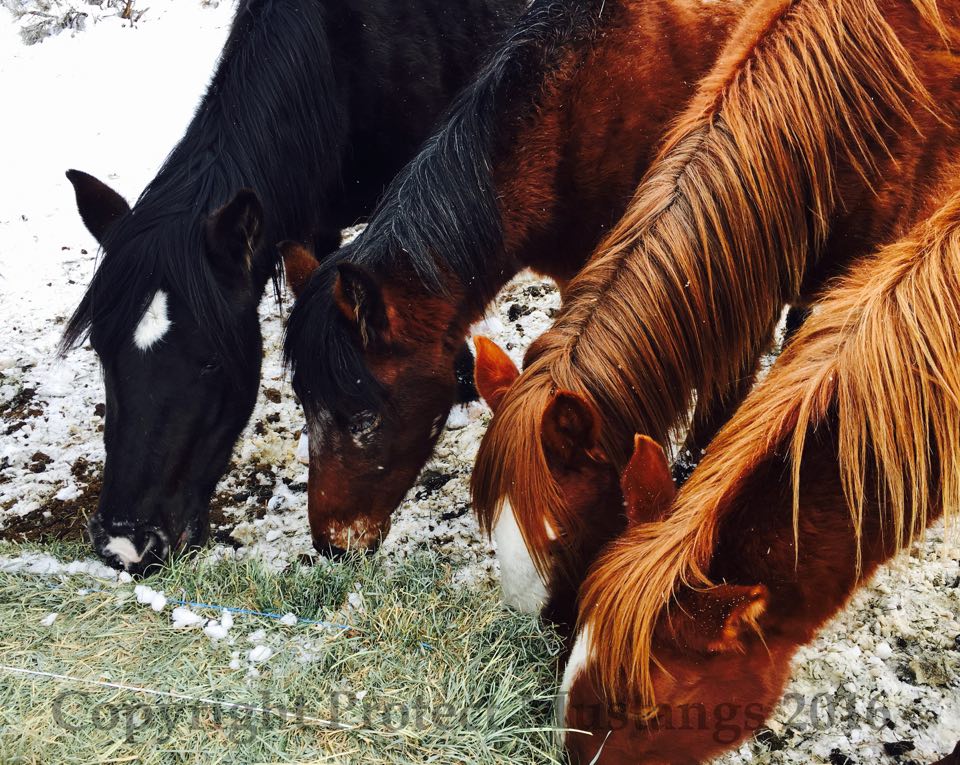 UPDATE March 10, 2016:
Bad news. Due to the attack, the funds raised were only deposited in by the disbursement service into the PROTECT MUSTANGS' account yesterday and the check going to the ranch owner has not arrived yet so there is a late fee now of $250. As of this moment $4,025. has been raised for pasture board & security plus the GFM/WP fee thanks to everyone. The goal was $3,850 but now we have to raise the goal to include the late fee of $250. plus 10% (GFM/WP processing) = $275. The final total is $4,125.
Thanks to Joan we are very close to the new goal. Only $100. is left to raise. Please help the WY14™ so there won't be any more late fees on top of this one : (
The WY14™ are so grateful you are helping them. You are providing direct aid for the small herd of rescued wild horses. Thank you and bless you!
Love,
Anne
Anne Novak
Volunteer Executive Director
www.ProtectMustangs.org

ORIGINAL POST FEBRUARY 22, 2016
Dear Friends of the WY14,
Please help the WY14, fourteen wild horses rescued from the Bouvry slaughterhouse yard, stay in their 250+ acre rented eco-pasture to heal from the trauma of the roundup and loss of their families. Everyone in their herd--over the age of 2--was slaughtered for human consumption abroad and the youngsters feel the loss--especially the ones who were still nursing : (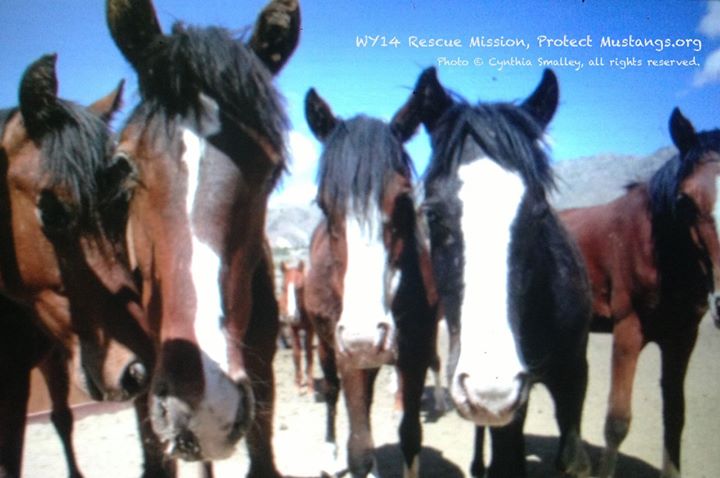 The March eco-pasture rental is $2,500. (GFM/WP takes about a 10% fee on top so we are including the $250 fee here). If there is any extra money that comes in, it is used only for the WY14--to buy things they need like grain or a salt block for example. The 250+ acre natural eco-pasture is helping the WY14 so much because it resembles their natural habitat and is slowly helping to bring them back into balance.
Because of the haters and the stalkers as of February 26th we've had to enlist an armed security guard for $1000. a month. He is basically doing a favor. His fee breaks down to $34 a day so he can just cover his costs. God bless him and God bless all the good people who help the WY14. That means you.
Thank you for helping the youngsters surive after the horrible roundup and slaughter of their Wyoming herd (Dry Creek). The eco-pasture is helping them heal in so many ways. You can see what the BLM's stealth roundup must have been like in the video clip below.
The WY14 are so thankful their friends are helping them. They send you their love and blessings forever.
With kindness,
Anne
Anne Novak
Volunteer Executive Director
www.ProtectMustangs.org

Mission: To protect and preserve native and wild horses
POTECT MUSTANGS
PO Box 5661
Berkeley, CA. 94705
Organizer