Morgan's "fix my melon" fund
First and foremost I would like to say that this is our last resort and we are desparate for our daughter to get the help she needs because our insurance that we pay for every single month has denied to cover the cost of her helmet. She is only 6 months old (soon to be 7 months) and it is our job as her parents to advocate for her and that is exactly what we are doing. Every child deserves to have access to the best medical care possible no matter what the circumstances.
My name is Deonna Edmonds Fechter (husband: Jeff Fechter) and I live in Overland Park, KS with my husband and four children. Our daughter Morgan Faye (named after my mamaw that passed away on April 19, 2013) was born on March 17, 2014. Morgan was a very large baby weighing 9lbs. I know many people  may not think that is a very large baby because they have had larger babies but to put into perspective for everyone that doesn't know me, I am only 5'2.5" so I simply did not have the room to carry that size of a baby. During my pregnancy I had extreme hip and pelvic pain to where I could barely walk and was put on bed rest. The doctor's are thinking that Morgan was laying on my hip bone and had very restricted movement in my womb because of her size which has caused all of these issues. After a long labor it was realized that I was unable to have her normally and therefore  had to have an emergency c-section. Because of her size and how she was laying while I carried her, Morgan was born with severe torticollis and an asymetrical head (plagiocephaly). My husband and I have taken every precaution to try and correct the problem such as therapy and stretching at home for the past 6 months. Although the problem has gotten better, her head is still visibly misshapen. She now needs to wear a plastic helmet to correct her not only the shape of her head but to also help realign her ears as they have been effected by this as well.  My husband's insurance through his work (AT&T-United Health Care) will not cover the cost of the $3,000 helmet because they consider it cosmetic. However, this has caused Morgan to be delayed in major growth milestones such as rolling over and sitting up because her head is so much heavier on one side. It is also difficult for Morgan to lay on her tummy because she can't hold her head up very well. In addition, Morgan's jaw is out of alignment and will not be correctable by the helmet so when she gets older she will either have to have her jaw broken or at least have acute orthodontic treatment. If we don't get this helmet then it will only make things worse and when she gets older it could effect her vision and jaw alignment. This is a last resort to reach out to our friends and family to ask for help as we are desparate to get Morgan the help she needs before it is too late and she is stuck with a misshapen head for the rest of her life and could have a major impact on her quality of life.  We are also in a time crunch because she has to have the helmet placed by 7 months in order to have the best results as the cranial bones start to fuse. It takes 2 weeks to make the helmet once she is measured for it. My family and I are asking for any help that you may be able to contribute to get our precious baby girl the help that she so desparately needs. Every single dollar will go towards the helmet for Morgan. No amount is too small and would be greatly appreciated. Please pray that we reach our goal so that our daughter can get the help that she needs. God Bless each of you!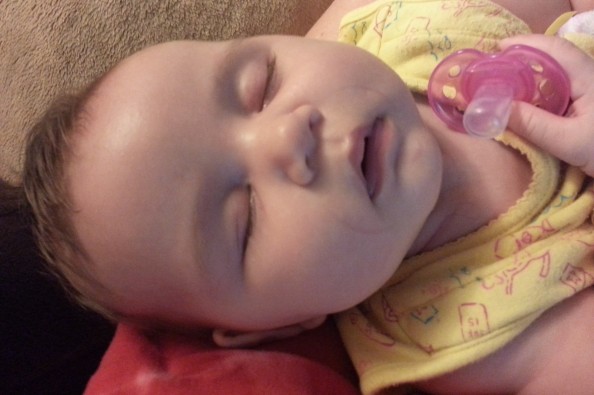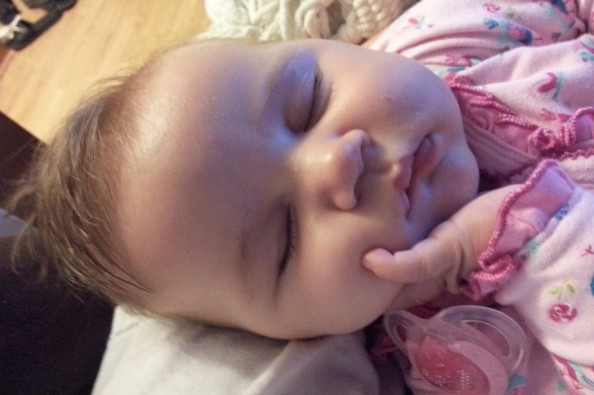 Organizer
#1 fundraising platform

More people start fundraisers on GoFundMe than on any other platform. Learn more

GoFundMe Guarantee

In the rare case something isn't right, we will work with you to determine if misuse occurred. Learn more

Expert advice

Contact us with your questions and we'll answer, day or night. Learn more