Methuzulah's Hiero Day Fund
Please help Methuzulah Gem reach his goal to successfully make it to Oakland, California for "Hiero Day 2014" on September 1st and screen his new video "Heru's Garden" Feat. Casual of the Legendary Hiero Crew on September 4th, as he headlines a performance and facilitates an interactive workshop with Calafia Zulus in Oakland.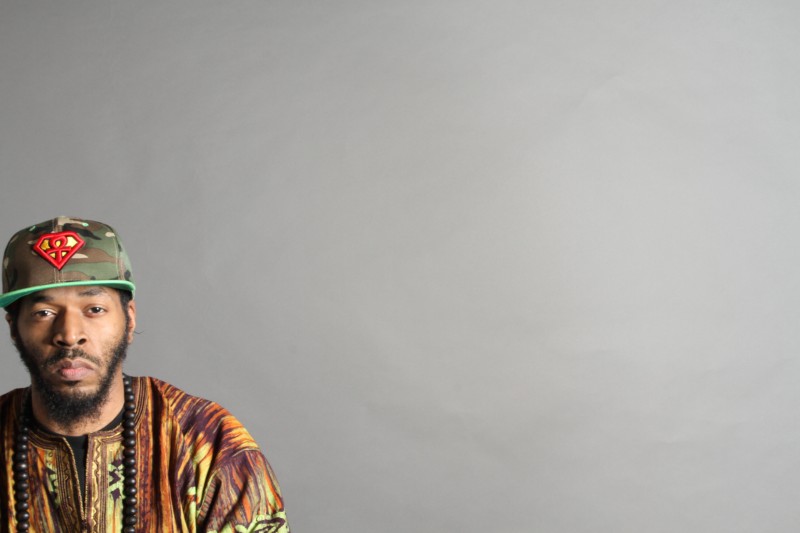 The Universal Zulu Nation Minister named Methuzulah and winner of the "One Music Fest 2013 Contest" is more than ready to garner your interest once again. Methuzulah has proven to run circles around your typical hip hop artist, and is definitely one of the most diversely cultured independent emcees in the game. Despite being a totally independent artist, he has collected ghostwriting credits with some of Hip-Hop's most notable Emcees and has toured throughout the US and Overseas; Methuzulah's passion for rhymes and rocking the stage have sent neck spasm shockwaves throughout multiple hip hop crowds, concerts, venues and festivals. 
 Methuzulah has performed along side; Erykah Badu, Pete Rock, Goodie Mob, Snoop Dogg, Goapele, Res, Anthony David, Joey Badass, Madlib, Talib Kweli, B.o.B, Hezekiah, Yelawolf, Rah Digga, PMD, Killah Preist, Dialated Peoples, The Hiero Crew, Kool G. Rap & Dj Polo, Prince Po, The Artifacts, Black Sheep, Sean Price, Black Moon, Mc Shan, Cold Crush Brothers, Kev Brown, Diamond District, Afrika Baambaata, Red Alert, 9th Wonder & Label, Dj Qbert, Dj Premier, Illa J, Raekwon, Rza, U-God, Stalley, Currensy, Supernatural, Medusa, Rass Kass, Wise Intellegent, Jedi Mind Tricks, Joell Ortiz, Devin the Dude, Big Pooh of Little Brother, Grand Wizard Theodore, Chubb Rock, Jimmy Spicer, Just Ice, Black Rob, Dj Jazzy Jay, Casual, Opio, Dialated Peoples, MC Shan, Sha Stimuli, Skyzoo, Copywrite, Aesop Rock and many many more. The Young Griot's story-telling style infused with battle raps and swift punchlines definitely places him among the elite, mastering the art of hip-hop writing technique and skill. His rhymes tend to capture a perspective of the working-class individuals dealing everyday life while seeking enlightenment through hard work, training and diligent studies.
Organizer