Midwifery School: MERCY IN ACTION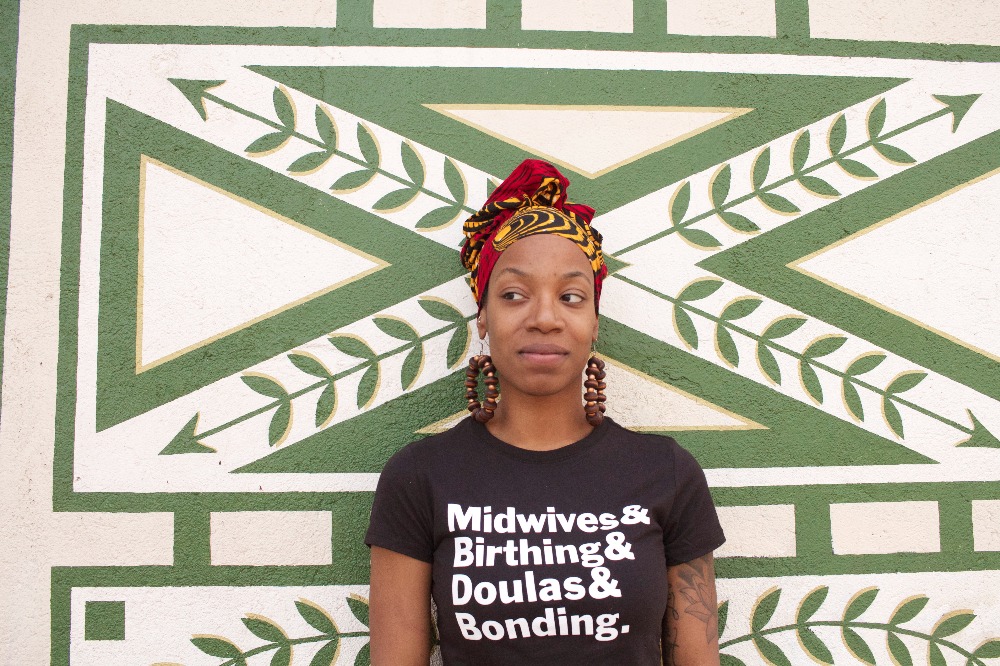 My name is
Barbara Vernéus
and I reside in Philadelphia, PA as a single mother with my daughter Glorious-Zoelle S. Verneus.  Previous employment experiences include 18 years in Human Service, most recently as a full-time Family Advocate within the West Philadelphia community. During those years, I also serviced women part-time as a doula. specifically catering to the Philadelphia community and to those who are facing financial hardship but still desire my services. In addition, I offer doula services for free to teenage mothers.
I began doula work in 2003 helping other women bring precious life into the world. My journey began with a movie called "Losing Isaiah" starring Halle Berry. Yup! You read correctly, it started with a movie that inspired me to become a midwife. 
I have volunteered overseas in Senegal, West Africa for the African Birth Collective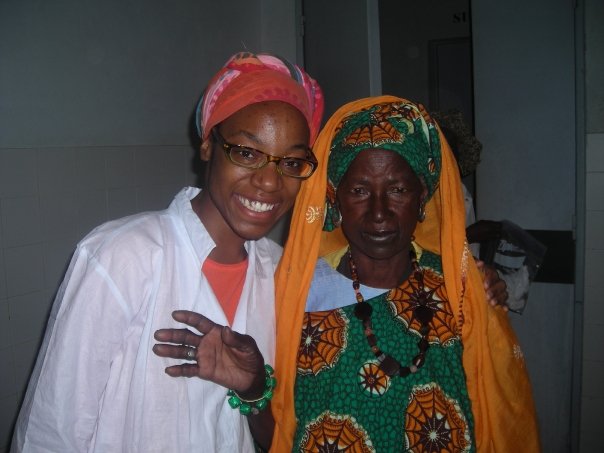 and in Brooklyn, NY at Dyekora Sumda Midwifery Services as a midwife assistant. I have also been employed as a Live-In Advisor at Pathways PA to teenage mothers and mothers-to-be. I have also served women in settings from the public health initiative based out of Boston University to women's groups within church settings.
I also offer affordable doula care within my Philadelphia community to those who are facing financial hardship but still desire my services. In addition, I offer doula services for free to teenage mothers.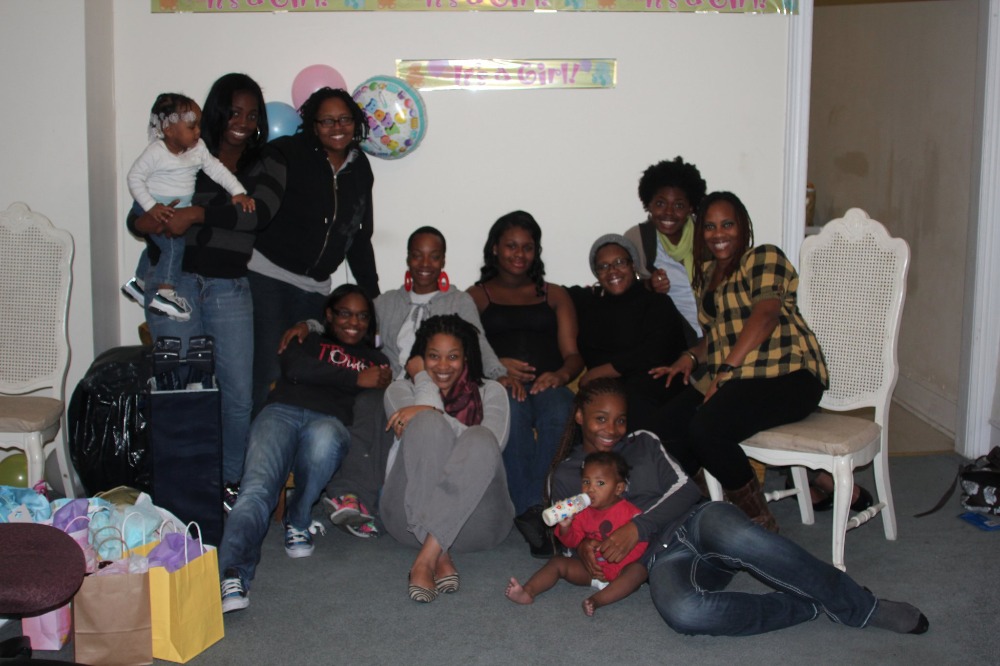 Looking ahead, it is my desire to continue to serve families in the urban community and overseas, such as in Haiti for my family is of Haitian descent.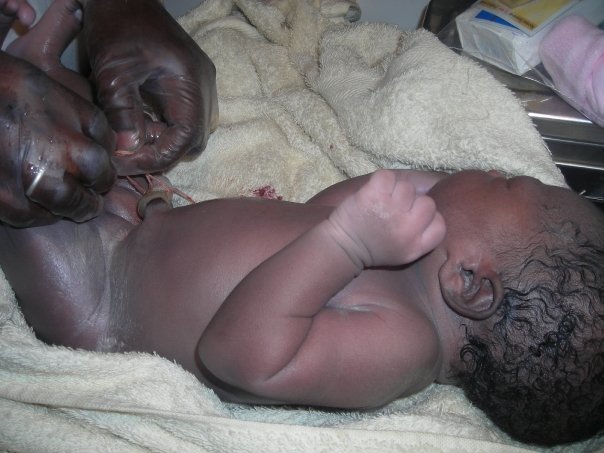 Currently, I am completing my Master's in Counseling with a concentration in Marriage and Family with an anticipated graduation of May 2016. My degree in counseling along with becoming a midwife will help me to serve women who have experienced trauma. Grieved by the abuse of women and children and the lack of value of the urban family, I seek to help bring the importance of the family unit while providing the Midwifery Model of Care. 
Each experience I've had  serving women and children has reinforced my passion and calling. I believe the most impact begins  at the moment of conscious conception and as a midwife we have the opportunity to assist in helping a woman/mother know her virtue, resources and choices for herself and her baby.
So what is this fundraiser for? 
Well after birthing my daughter on June 17th, 2014 I knew right then that I had no more excuses preventing me from completing my passion. Having my daughter gave me yet another reason. 
I am now looking towards the next chapter in birthwork and families as a MIDWIFE by taking classes at Mercy In Action while doing an apprenticeship with licensced midwives in order to become a Certified Professional Midwife.
I am currently enrolled into Mercy In Action (
http://www.mercyinaction.com/midwifery-academic-distance-course/
) and will be relocating to Dallas, TX to apprentice under a group of licensed midwives who have welcomed me with open arms. The money I would raise will completely go towards:
Tuition: $2950Books: $2225NARM Online Study Course: $449Exam: $900Medical equipment: $350
CPR: $75Neonatal Resucitation Certifiction: $240
Cultural Competancy: $99
and any acquired expenses that may be considered miscellaneous in order to complete my venture.  
There are several ways you can help me towards accomplishing my goal in becoming a Midwife:1. You can make a small monetary donation towards my fundraiser.


AND/OR2. You can spread the word to your closest family and friends. By committing to sharing this fundraiser through your social network on a consistent basis (Facebook, Instagram, Twitter, Snapchat, website and/or Blogs.) Why becoming a midwife is so special to me?
I'm glad you asked! The model of care provided by midwives is based on the concept that pregnancy and childbirth are normal life events that should be carefully monitored but not interfered with, unless necessary. Midwifery care has been proven to reduce the rate of medical interventions in labor and birth, such as inductions of labor, electronic fetal  monitoring, and episiotomy that may cause harm when used routinely. Midwifery care also reduces the need for a cesarean section. Midwives look to maximize health outcomes using a minimum number of medical interventions. They also address the emotional, psychological, and cultural concerns of women in their childbearing year. 
The philosophical foundation of midwifery care is based on protecting, supporting, and enhancing the normal process of birth.Women cared for by professional midwives have:•   
Fewer hospital admissions during the antepartum period.•    A lower incidence of hypertension during pregnancy and labor. •    Fewer episodes of abnormal heart rate in labor.•    Less need for pain medication in labor, including epidural analgesia.•    A lower incidence of shoulder dystocia, in comparison to similar women cared for by physicians.•    A lower rate of instrumental deliveries (use of forceps or vacuum extractors).•    A lower incidence of retained placenta, and fewer or equivalent postpartum hemorrhages.•    Fewer perineal injuries and fewer 3rd and 4th degree lacerations. •    Fewer cesareans and more vaginal births after cesarean section (VBACs).
Compared to care given by physicians for similar populations, with professional midwifery care:•   
Babies are less likely to be born preterm or with a low birth weight.•    Babies are less likely to suffer from fetal distress (abnormal fetal heart tones) and birth trauma during labor and birth. •    Babies are less likely to require newborn resuscitation or special care in the neonatal intensive care unit (NICU). •    Babies are more likely to remain with their mothers throughout the hospital stay and be exclusively breastfed at two and four months. •    Comparable or a fewer number of perinatal deaths (at three months) occur.•    Costs are reduced.•    Women who are cared for by midwives are very satisfied with the care they receive. They value the personalized care, education and counseling that professional midwives provide and value the opportunity that midwives give them to participate fully in decision-making regarding their care.
The United States has a higher infant mortality rate than any of the other 27 wealthy countries, according to a new report from the Centers for Disease Control.  A baby born in the U.S. is nearly three times as likely to die during their first year of life as one born in Finland or Japan. That same American baby is about twice as likely to die in her first year as a Spanish or Korean one.
And even with the long history of midwifery in the black community, black women currently represent less than 2% of the nation's reported 15,000 midwives.
I want to be part of the movement of lowering these rates through midwifery care, particularly within the urban communities where infant death rates are highest. Every woman and baby deserve the best service of care no matter where they come from.
This fundraiser is bigger than me..  So please empower me so I may pay it forward and empower women, families and support healthy and holistic childrearing.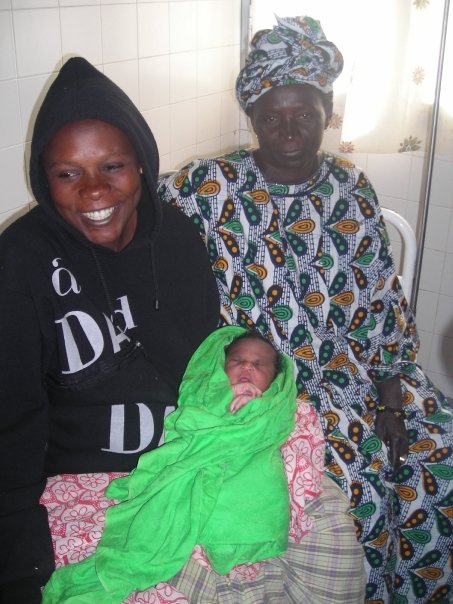 HELP BIRTH FORTH A MIDWIFE!!!
AWARDS
$1-$50:
Those who donate from $1 to $50 I would take a day to say thank you from my facebook page and personal website.

$51-$100:
 To those who have donated $51-$100 I write a personal letter with a unique card as a THANK YOU.
$101-$500:
 For those who have donated $101-$500 I will create personal thank you video that will be posted on Facebook and my website. I will also send you a card.
$1000:
 This gives you a lifetime doula asst voucher which can be used by you or a loved one. If not local, you will be supported via skype, email &/or phone conference
If you want something even more personal you can purchase a Yoni Egg Set!!!!
Which will still come along with a thank you on facebook and my website. To know more about what is a yoni egg and how it benefits women here is a link: 
http://naturotica.net/lifestyle/yoni-egg-benefits-and-history/

$65:
Three lucky ladies can purchase a Bluestone Yoni Egg set. 


$70:
Two lucky ladies can purchase the Amazonite Yoni Egg set 


$75:
One lucky lady will get to purchase the Clear Quartz Yoni Egg Set 

$80:
One lucky lady will get to purchase the Black Obsidian Yoni Egg Set 
Organizer
Boon Verneus
Organizer
Austin, TX