We are raising funds to build a memorial to the victims of Golodomor -- the great famine of the 1930s on the vast territory of the former Soviet Union by the renowned late Russian artist Ernst Neizvestny.
Adolf Hitler first created the concept of "Big Lies" as a propaganda weapon in his infamous "Mein Kampf," but it was Dictator Iosif Stalin who first implemented those truth-bending tactics to cover up massive man-made hunger in the Soviet Union in the early 1930s.
According to official data, the overall number of victims of Golodomor in the USSR stands at 9,4 mln people, including Ukraine- 3,9 million people, Russia- 2,5 million people, Kazakhstan-1,5 million people, Belarus-1,5 million people which is clearly shown on the map.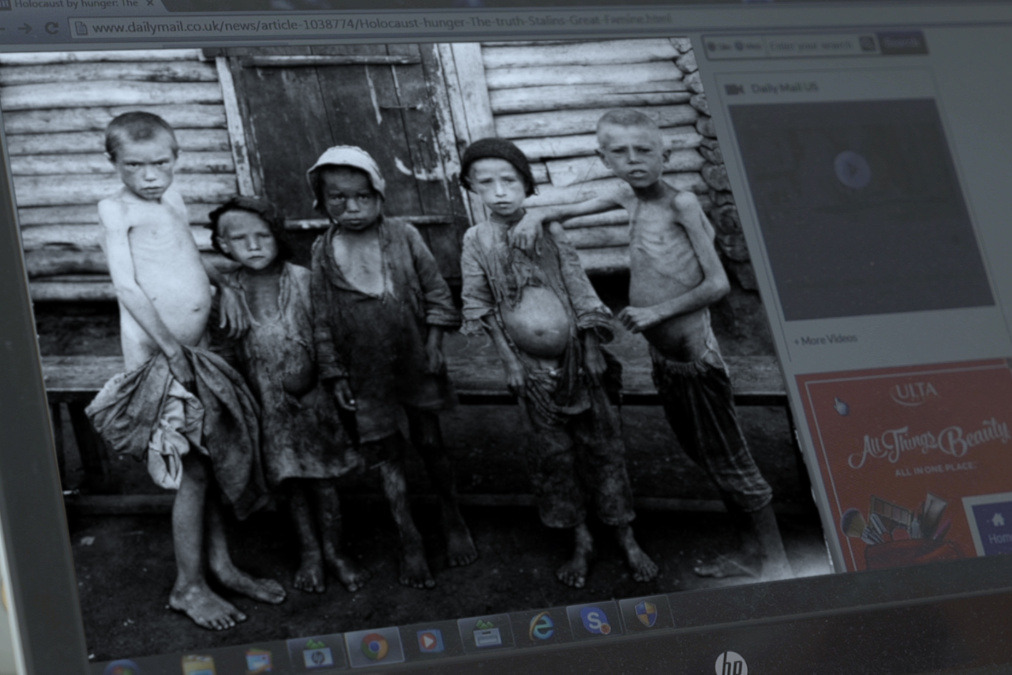 "The Soviet Union didn't ask for assistance in 1932-1933 partly because Stalin didn't want the world to know that collectivization which he was Trumpeting as a great triumph, in reality, was a real disaster. He didn't want people inside the Soviet Union to know, and he didn't want people abroad to know."
                              -- Anne Applebaum, The Washington Post columnist
Back in 2003 Joint Statement was adopted in New York during the 58th General Assembly to commemorate the 70th anniversary of Golodomor in Ukraine, which stated, in particular: "Millions of men, women, and children in the Soviet Union became the victims of cruel actions and policies of the totalitarian regime...Commemorating the 70th anniversary of the tragedy in Ukraine we also pay respect to the memory of millions of Russians, Kazakhs and representatives of other nationalities who perished from hunger in the Lower Volga region, Northern Caucuses, Kazakhstan and other regions of the former Soviet Union as a result of civil war and forced collectivization and which left incurable wounds on the conscience of future generations".
About the Artist
"Ernst Neizvestny has always paid special attention to memorials dedicated to the victims of political repressions in Russia. Such memorials, created in Magadan and in Elista (Kalmykia), are well-known. After his death, the monument "Europe and Asia" was erected---with 27 years delay! (In Ekaterinburg it was supposed to form a part of the bigger memorial "Triangular of Crucifixion," which was never accomplished). Yet another project was planned in Vorkuta but never implemented. Many other projects were in the pipeline but were not destined to materialize. This is why I was pleased when I was asked to donate one of Ernst remaining works to be erected in Russia to commemorate victims of the Great Famine of the 1930s.  I hope that following this first memorial to the victims of Golodomor more monuments will be erected in different parts of Russia which had suffered from the war against its own peoples initiated by the Soviet rule. I would like to thank the authors of this film for such a wonderful idea and wish luck to the film itself."
                           --Anna Graham, wife of the artist, Ernst Neizvestny