Medical/Funeral Costs 4 Angel Baby
Hello everyone.  Below is a story about my dear friend Anika and her sweet family.
In February of this year (2018) Sonny and Anika learned that they were pregnant and shortly after discovered they were expecting twins! YAY, right? The next months that followed were exciting and thrilling as they purchased a larger new family vehicle, made plans for a nursery with two cribs, and imagined a life with 3 kiddos. Big brother Kaleb (6 years) was so excited! Since all multiple pregnancies are considered high-risk, they had their first appointment with a maternal fetal medicine specialist. This was the appointment when the 20 week anatomy scans would be performed and they would learn the genders of their babies. How very anxious they were to find out!
That ultrasound was one of the longest hours of Anika & Sonny's life. The sonographer was able to capture pictures of Baby B rather quickly but kept going back to Baby A for more images. She took so many pictures of his little heart and belly. During the ultrasound not much information is shared as that is left for the doctor to discuss. They knew before they met with him that things were not quite as they should be. There was so much waiting, time seemed to crawl along. They had to wait while the sonographer wrote up a lengthy report followed by more waiting to meet with the doctor while he reviewed everything. When they finally met with the doctor, Anika & Sonny could not believe what they were hearing. Not only were they being told that their son has several birth defects but that they are caused by a life-limiting diagnosis that gives him little to no chance at life outside the womb. The news was devastating. The ultrasound showed that he had a large VSD (hole in his heart), omphalocele (organs from his belly developing outside his body), and also displayed clenched hands. These are markers for rare Trisomy disorders. Anika's bloodwork came back indicating the presence of extra chromosomal material in the 13th chromosome. This meant that their son (Baby A) most likely had 3 copies of the 13th chromosome and faced the diagnosis of Trisomy 13. This is an extremely rare condition and the outcomes are not hopeful...especially for boys.

"Incompatible with life" is language often used in the medical community to describe these disorders. Anika & Sonny had been told that their little boy could pass in utero before he ever reaches full term with his brother. If he was alive when labor began, a stillbirth was a very real possibility. If he was born alive, he may only live hours or days. Most babies with T13 don't live beyond the first week so it was likely they would never get to bring him home or even hold him. Every day that his heart continued to beat was a victory and a blessing for Anika & Sonny. Anika wanted nothing more than to hold him in her arms, kiss him, and love on him. His life was compatible with love.

They named their twin boys Joram Ellis Curella (Baby A) and Tesher Ellis Curella (Baby B ). Joram and Tesher both mean "gift" and Ellis means "for life" or "for God". Their names both carry the same meaning of "gift of life; gift from God".
Joram also means "God is exalted". For reasons unknown, God created him exactly the way He intended and for His purpose. Joram is God's child and He has made no mistake. God is not the author of chaos. There was so much that Anika & Sonny didn't understand and their days were often filled with lots of tears. It was in this place of not knowing that they have had to trust Him. Both of these little lives are blessings. They are both gifts that God has given to them.

Anika & Sonny had their 24 week appointment and Anika had been praying that there would be 2 heartbeats. It was something she worried about constantly. It was an answer to prayer to hear both boy's hearts beating strong!! Tesher measured 1lb 8 oz and Joram measured a small 14oz. There was quite a difference in their growth rate and that fit with the T13 diagnosis. The amniotic fluid around Joram was also low...something that can occur when birth defects are present or the baby is not developing normally. They would be going to the specialist every other week to check the babies now.

Kaleb understood that he had one healthy brother and another who was very, very sick. He knew that Joram had a hole in his heart and a hole in his tummy and that he would go to heaven very soon. Kaleb's head was at Anika's belly level, so he loved to talk to his brothers and give them hugs and kisses. He would get really excited when he felts them kick! He has been a loving big brother and such a sweetheart.

UPDATE 08/20/18:
Anika has been admitted to the hospital 11 weeks early and is expected to deliver the twins at any moment now. 


UPDATE 08/28/18:

Anika was admitted to the hospital on Monday 8/20/18 after her membranes ruptured (water broke) at 29 weeks pregnant. 3 days later, she went into labor and the twins were born on 8/23/18. Joram was born at 6:00am weighing 1 lb 4 oz and Tesher at 6:01am weighing 2lbs 14 oz. Joram was born alive and lived for 45 minutes before going back to sleep in Heaven. Meeting him alive was an answer to Anika's prayer, as she just wanted to hold and kiss and love her baby so he could feel a little inkling of how much his mother loved and will always love him. She will cherish those brief, sweet moments forever. Tesher is getting stronger everyday in the NICU. He is expected to be there for about two months before coming home. Jorams's funeral is Friday 8/31/18 at 11am at Redeemer Presbyterian. 901 Charleston St. Lincoln, NE 68508 and all are invited. 

I cannot imagine what it would be like to birth one healthy baby, and to bury another precious soul at the same time. Anything you can give will ease this heavy burden for the Curella family. Thank you.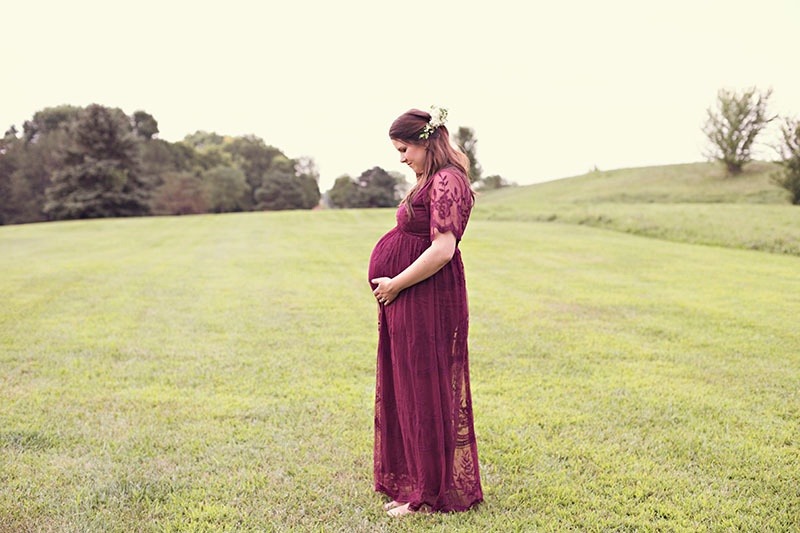 Organizer
Ashton Lee Nicholson
Organizer
Lincoln, NE