Medical Treatment Fund for Jalia Ho'opii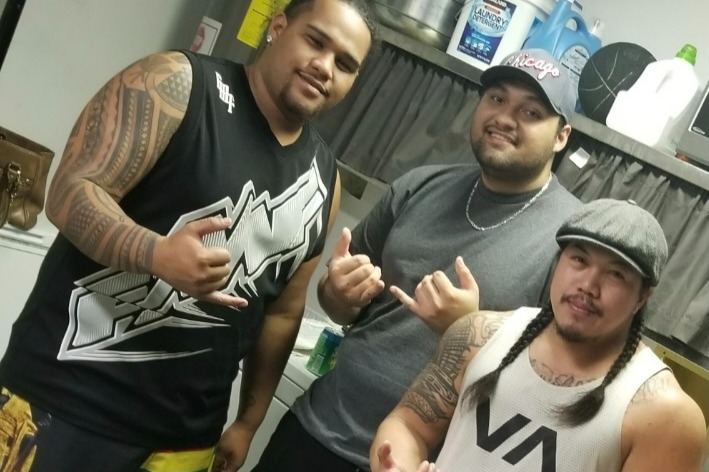 On July 30, 2020 Jalia worked a night shift, when Jalia's work shift ended she had to rush to the Emergency Room for pelvic pain that she was experiencing for weeks but that day the pain had become unbearable. 
After waiting in the Emergency Room alone (Due to Covid-19 Jalia was not allowed to have anyone, not even her husband Llewellyn in the room with her) for over 6 hours, multiple tests were conducted including an ultrasound and CT scans. 
The ER doctor entered the room to give Jalia the worst news anyone could receive......the doctor told Jalia that there is evidence of cancer in her ovaries and pelvis. Jalia cried as the doctor comforted her and told her that she will get through this! That ER doctor was the warmest and most genuine doctor that has crossed paths with Jalia during this ordeal. All Jalia could think about and remember saying is "God this is for your glory, I know and trust your healing powers!"
On August 11, 2020 Jalia's Oncologist had her undergo a biopsy, which confirmed that Jalia had Serous Carcinoma an uncommon form of endometrial Cancer, a type of Ovarian Cancer that is aggressive and found in mainly pre-menopausal women (Jalia was only 37 years old at the time of her diagnosis). The cancer had spread into both of her ovaries, diaphragm and liver.  Jalia's Oncologist presented her with one option for treatment, hysterectomy with chemotherapy. Jalia has always been into alternative medicine, all-natural options. So that option was not an option to consider. She consistently prayed for God to present a clear path while she stood on the word of His promise to heal (2King 20:5). At every appointment that Jalia had with her oncologist he would push for her to start treatment, but never gave her other options beside chemotherapy. On September 23, 2020 Jalia's Oncologist gave her 6 months to live and wanted to send her home with Hospice Care and once again pushed for Jalia to start chemotherapy and radiation treatments. When Jalia refused that option, her Oncologist said there was nothing that he could do for her, and basically fired her as a patient.
On January 19, 2021 Jalia requested a second opinion, her Oncologist told her that no Doctor in Hawaii would be able to help her due to her refusal of chemotherapy and radiation treatments. And once again, Jalia's Oncologist wanted to send her home with Hospice Care. Our Mother Sharon was preparing to move back to Idaho but her plans got put-on hold to care for Jalia instead of having Hospice Care in the home. Jalia's husband Llewellyn is the sole provider of their household and needs to continue to work for their family to survive, but he still cares for Jalia when he is not at work and has taken on all the responsibilities of their home.
Since August, Jalia's health has declined drastically. She has been unable to get out of bed on her own, dress/shower herself, prepare meals, or even carry her grandchildren. She could barely walk down the hall to use the restroom, it would take her over 10 mins to walk to her car to get to her doctors' appointments, she even lost over 100 pounds in this short period. Our family was aware of the severity of Jalia's condition, we planned for family that resides in Idaho to come home to spend time with Jalia, and just be around her to help uplift her spirit and enjoy each other's time in fellowship.
Jalia has been unable to work since her diagnosis of Stage 3 Ovarian Cancer. Jalia has been in the Healthcare field since 2001, she has been working in the NICU unit of a Children's' Hospital since 2018.
During this duration Jalia has been intensely researching alternative cancer treatments, and found an amazing clinic called Oasis of Hope in Mexico.  We are seeking your help to get Jalia the treatment that she needs. This treatment will take place at the clinic in Mexico, which includes 20 days of in-patient treatment, followed by 2–4-months of home treatment and ending with a second cycle of a 7-day in-patient treatment.
According to Jalia's Oncologist, she is near her expiration date. But the God that we serve never breaks His promises! During the past few weeks Jalia has been feeling and doing so much better, her vitals are looking great, she can eat and hold down her food, her skin tone is looking like she has life again! 
Jalia is 38 years young with so much life in her and ahead of her! She is a wife, a mother to 7 (plus 3 hanai), a grandmother to 3 with 2 more grandbabies to come this year, she is a daughter, a sister, an aunt, and a best friend. But most importantly a child of God.
Please help us to get Jalia to her goal, so that she can start her treatment right away. Any amount would help, if you are unable to give please share her story with others and pray with us for Jalia's Healing. Thank you for taking the time to read about Jalia and thank you so much for your support.
We will be creating a youtube channel to keep you all up to date with Jalia's progress. 

Organizer and beneficiary
#1 fundraising platform

More people start fundraisers on GoFundMe than on any other platform. Learn more

GoFundMe Guarantee

In the rare case something isn't right, we will work with you to determine if misuse occurred. Learn more

Expert advice, 24/7

Contact us with your questions and we'll answer, day or night. Learn more