Medical Fund for Matthew Barnes
On January 13th 2018 the Barnes family faced a terrifying medical scare that turned what should have been a weekend getaway into a nightmare. While on his was to Connecticut with his wife Kelly, Matt suffered a stroke. As an adolescent Matt was diagnosed with Juvenile Anaplastic Astrocytoma, a rare form of brain tumor found in children. Treatment for this condition can vary. Matt underwent surgery and radiation treatment. As is the case with many of these types of treatments the radiation came with side effects, one of which was damaged blood vessels in the brain. It was the radiation he received as a young child that led Matt to suffer the stroke as an adult.
Fortunately, Matt's prognosis is good. Due to fast medical attention and treatment Matt is doing remarkably well. However, the medical bills as expected will be high. The medical stay along with weeks in a rehabilitation facility will certainly be costly. Naturally Matt will be unable to work and is looking at a recovery that could last as long as 6-12 months. Between the expenses of everyday life and the medical bills Matt and Kelly will need some help.
All donations will be used to cover medical and living expenses until he can return to work. With Matt as the beneficiary to this campaign, he will have direct access to all donations.
Our family is blessed that Matt has survived this terrifying ordeal and we know he will fight as hard as he possibly can to get back to his old self! Please, help and share the message.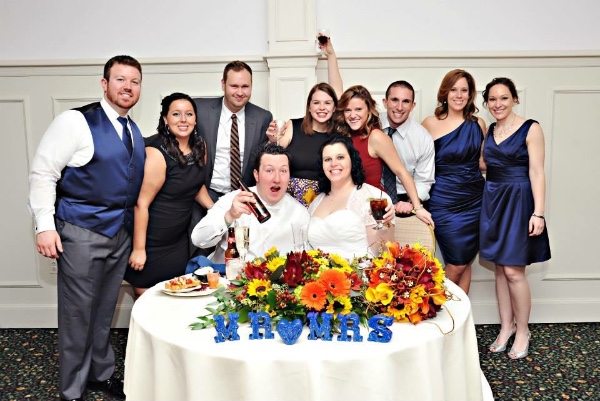 Organizer and beneficiary