Mayi Mava: Changemakers of Africa

west african youth as AGENTS OF cultural exCHANGE



When Nicolas was 10 years old, he told me about a speech he presented in his French class, on the rights of the child. His speech spoke of the power of travel to change lives, about all the different international volunteers who had come and gone at the orphanage where he lived, and about the nagging feeling he had that he and the other West African children who lived there, already just scraping by for food and school fees, would never have the chance to actually go anywhere.

While American and European people of privilege would see the world, experiencing dozens of new places and cultures, Nicolas feared that he -- and all Africans -- would spend their whole lives as the objects of white folks' voluntourist Facebook photos, rather than as voyagers and learners themselves.  

This conversation, in 2009, inspired Mayi Mava, the only intra-African exchange program we are aware of, to travel across borders in the region; to learn new languages; to participate in home-stays, classes, and internships; and to grow as individuals and as citizens. 

If you have ever traveled -- abroad or domestically -- you know what a profoundly life-changing experience it can be. How new experiences, outside our comfort zones, can shape how we understand ourselves, how we see the world, and how we envision our futures. 

Please help us support young people in West Africa in benefiting from these amazing experiences and shaping a more connected, more dynamic future for the region.

We are so grateful for your partnership in the creation of this program.

Why the Name Mayi Mava? 



In The Hero with a Thousand Faces, Joseph Campbell wrote of the process of going and returning repeated in tales around the world:

A hero ventures forth from the world of common day into a region of supernatural wonder: fabulous forces are there encountered and a decisive victory is won: the hero comes back from this mysterious adventure with the power to bestow boons on his fellow man.

In order to become her greatest self, in order to realize his potential, folktales from every corner of the earth resonated with the same theme: the heroes had to stretch their wings and venture into unknown kingdoms.

In Ewe, mayi mava literally means "I will go and come", and is often used to loosely mean "I'll be right back".

We choose this language because it ties the two countries – Ghana and Benin – together; this phrase would be legible for every one of our pilot program's participants.

Yet through the experience of journeying beyond their comfort zone, we hope that this program will help these commonplace words take on new meaning for all of our students, so that they can envision greater journeys for themselves, and can return from this first adventure with "the power to bestow boons" on their communities.

Our Previous Programs: 



In July 2013, Mayi Mava sent 12 teenagers from Benin to neighboring Ghana for 3 weeks of language immersion and cultural exchange. All participants stayed with Ghanaian host families while taking English classes and participating in extracurricular activities and mentorship workshops. 

In 2015, Mayi Mava partnered with the Didi Kéké Foundation (DKF) to support and enrich DKF's Edutrip program, which sends Ghanaian students to travel to Togo for a month-long immersive language and leadership development program. During the program, students worked with Togolese peer partners ("parrains"), studied French, and engaged in project-based learning with their Togolese language partners.





This Year's Program: 



This summer, we are sending 4 Beninois students on a journey to northern Ghana, where they are developing English skills, experiencing a new culture, and participating in internships aligned to their career goals. 

This year is extremely special because the program's inspiration, Nicolas, his younger brother, and two other children -- now teenagers! -- from the Lokossa Orphanage are participating in the exchange in Tamale. 

Nicolas and Bertrand, university students, will be in Tamale for 2 months of exchange, while Benedicte and Charles will participate in a 1 month program before returning for senior high school in Benin. (In the photo at the top of this page, you can see Nicolas (2nd from left) and Bertrand (far right) in 2009! 

Your Donation's Impact: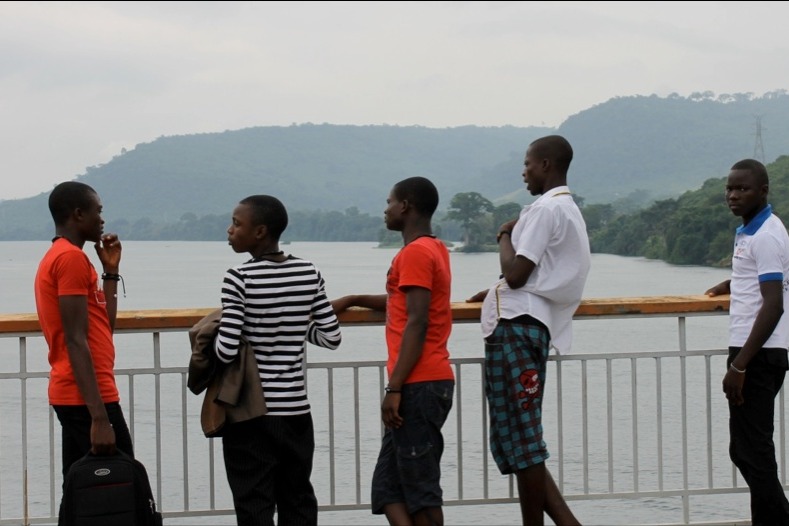 Every dollar you donate is a contribution to support these amazing students in achieving their goals. The following breakdown explains the program's costs: 

-- Passports and Travel: $1000
This covers 4 passports, round trip international bus fares for 4 students, round trip bus fares for the 16 hour journey to Tamale from Ghana's capital, Accra, for the 4 students and the program coordinator, and accommodations and transit in Accra during transition days.  

-- Living Expenses: $2000
Living expenses include accommodations (stipends for home stay families to cover food, extra mattresses, and other basic daily expenses), daily transit costs, and other basics. 

-- Coordinator Salary: $500
Akorfa, our amazing coordinator, who interned with our founding coordinator during the 2013 program, is dedicating several weeks of full time support, including traveling with our students to Tamale and supporting them in their new environment. 

-- School Fees: $2000
Benin is one of the poorest countries in the world (ranked 167 out of 188 countries on the Human Development Index), and most students work during the summer to earn the money to pay for their school fees during the year. Our participants typically work on farms, in construction, and doing odd jobs both during the summer and throughout the year to cover both the costs of their education and their living expenses -- and as all 4 are orphaned teens, they do not have any additional support systems to help cover their costs. By participating in the Mayi Mava program, they are forgoing their usual summer earnings and will need extra support to pay school and university fees in the new academic year. 

Note on 501(c)3 Status: Many folks have asked why we don't register for non-profit status. After a lot of investigating, it became clear that at the scale we're currently operating on, it just doesn't make sense to pay the administrative costs of running a formal 501(c)3. We hope, down the road, to scale in sustainable way that empowers local leadership to formalize and continue the program, and will officialize our status when that occurs. For now, this approach seems to be the most sensible and cost-effective way of providing these opportunities on a small, manageable scale. 

Changemakers of West Africa: 



Our mission at Mayi Mava is to empower African youth and to create dynamic connectivity across regional borders through experiential education and intercultural exchange. 

We are so grateful for your support in bringing this mission to life, and making this life-changing experience a reality for our kids. We know they'll make you proud. 

Please spread the word to anyone and everyone you know who understands just how powerful an experience like this can be. 

A kpe ke ke. Merci beaucoup. Ti pa'aya. Thank you. 

Fundraising team: Mayi Mava (2)
Callie Lowenstein 
Organizer
Raised $1,551 from 14 donations
Oakland, CA
Arthur Lowenstein 
Team member
Raised $600 from 2 donations