El mensaje está disponible en Ingles y Español-
-ENGLISH
Hello everyone who is reading me. My name is Maya Fabelo Ledesma, I am 6 months old and unfortunately I came to this world with a condition that affects very few babies. My disease is called Spinal Muscular Atrophy Type 1, the most aggressive in its class. The doctors in Cuba tell me that I have only 2 years of life and under harsh conditions. Over time I will suffer muscle paralysis, not being able to feed myself normally or with the help of my mommy, I will not be able to breathe on my own until my body will not respond any more. The only hope I have is to receive treatment outside of my country and it is very expensive. I just want my message to reach all of your hearts and help me have a chance to live.
Maya Fabelo Ledesma.
The above message is from a mother who desperately thinks and acts for her daughter. Logically, my baby still does not speak, does not walk, does not write and only I can make the decisions in her life, otherwise she would never reach her 2 years old. Every day that I wake up I see her face and her mischievous smile and I can only see her desire to live. I ask God every day to help me save my baby, that the only way to achieve it is with the support of all of you. Please, help me to save my little baby. Any contribution counts.
It all started almost 2 months ago, with a dry cough and almost no physical movement. The baby was taken to the hospital where it turned out to be something else. They recommended taking her to do a DNA check. Unfortunately the result was positive for SMA Type 1 (Spinal Muscular Atrophy Type 1) also known as Werdnig Hoffmann syndrome. Usually, when these types of syndromes appear in babies like mine, their life expectancy does not exceed 2 years without treatment. The only good thing I could say about my baby's case is that it was found miraculously in its initial stage. This is favorable for her since in that stage the Spinraza treatment can be more effective than with the advanced disease.
Maybe some of you have seen the news, about my Maya, the interviews that we have done or read about this disease. The initial cost is $ 750,000 for the first year, where 6 Spinraza injections should be provided and each one costs $ 125,000 and from the second year, the cost would be around $ 375,000. Just writing these numbers I think it is impossible, I never imagined having to go through something like that, but I have faith in God and in the goodness of the human being.
Many people have come to support us, offering all kinds of help. Thanks to it, we are well advanced in the process of getting a hospital that will offer an appointment to my baby and so get the humanitarian visa to travel to USA. As you can see in the documents shown below, we are about to send all the documents to Stanford University in California which has a lot of progress in treating this type of disease. We have already contacted Biogen, the pharmaceutical company that distributes the Spinraza, which is the only injection approved by the FDA for this treatment. We have many advances, thanks to beautiful people, but we have also pending the most important thing, the funds to cover medical costs. My baby and I trust that there are many people with a good heart and willing to help those who need it. Your help, however minimal, counts as human support and financial support.
-SPANISH
Hola a todos los que me están leyendo. Mi nombre es Maya Fabelo Ledesma, tengo 6 meses y lamentablemente llegué a éste mundo con una condición que afecta a muy pocos bebes. Mi enfermedad se llama Atrofia Muscular Espinal Tipo 1, la más agresiva en su clase. Los doctores en Cuba me dicen que tengo solo hasta 2 años de vida y bajo duras condiciones. Con el tiempo voy a padecer parálisis muscular, no poder alimentarme de manera normal o con la ayuda de mi mami, no podré respirar por mi cuenta hasta que mi cuerpo no responda más. La única esperanza que tengo es recibir un tratamiento fuera de mi país y es muy costoso. Solo deseo que mi mensaje llegue a todos sus corazones y me ayuden a tener una oportunidad de vivir.
Maya Fabelo Ledesma.
El mensaje anterior es el de una madre que desesperadamente piensa y actúa por su hija. Por lógica mi bebe aún no habla, no camina, no escribe y solo yo puedo tomar las decisiones en su vida, de no hacerlo, jamás llegaría a sus 2 añitos. Cada día que despierto veo su rostro y su sonrisa traviesa y solo puedo ver sus deseos de vivir. Le pido a Dios todos los días que me ayude a salvar a mi bebe, que la única forma de lograrlo es con el apoyo de todos ustedes. Por favor, ayúdenme a salvarla. Cualquier aporte cuenta.
Todo comenzó hace casi 2 meses, con una tos seca y poco movimiento físico. La nena fue llevada al hospital donde resulto ser algo más. Me recomendaron llevarla a hacer un chequeo de ADN. Lamentablemente el resultado dio positivo para AMS Tipo 1 (Atrofia Muscular Espinal Tipo 1) también conocido como Werdnig Hoffmann síndrome. Por lo regular, cuando estos tipos de síndromes aparecen en bebes como el mio, su esperanza de vida no supera los 2 años sin tratamientos. Lo único bueno que podría decir del caso de mi bebita es que le fue encontrado milagrosamente en su etapa inicial. Ésto es favorable para ella ya que en esa etapa el tratamiento de Spinraza puede ser más efectivo que con la enfermedad ya avanzada. 
Quizás algunos de ustedes hayan visto las noticias, sobre mi Maya, las entrevistas que nos han hecho o leído sobre ésta enfermedad. El costo inicial es de $750 000 por el primer año, donde están incluidas 6 inyecciones de Spinraza y que cada una cuesta $125 000 y a partir del segundo año, el costo seria de $375 000. Solo de escribir éstos números pienso que es algo imposible, jamás imagine tener que pasar por algo así, pero tengo fé en Dios y en la bondad del ser humano. 
Muchas personas se han acercado a apoyarnos, ofrecer todo tipo de ayuda, gracias a ello, estamos bien avanzados en los trámites de conseguir un hospital que le ofrezca una cita a mi bebita y así poder obtener la visa humanitaria para viajar a USA. Como pueden ver en los documentos mostrados a continuación estamos a punto de enviar todos los documentos a la Universidad de Stanford en California la cual tiene bastante avance en tratar éste tipo de enfermedad. Ya hemos contactado a Biogen, la farmacéutica que distribuye el Spinraza que es la única inyección aprobada por la FDA para éste tratamiento. Tenemos muchos avances, gracias a bellas personas, pero aún tenemos pendiente lo más importante, lograr cubrir los costos médicos. Mi bebita y yo confiamos en que existen muchas personas con buen corazón y dispuestos a ayudar a quien lo necesita. Tu ayuda, por mínima que sea, cuenta como apoyo humano y soporte económico.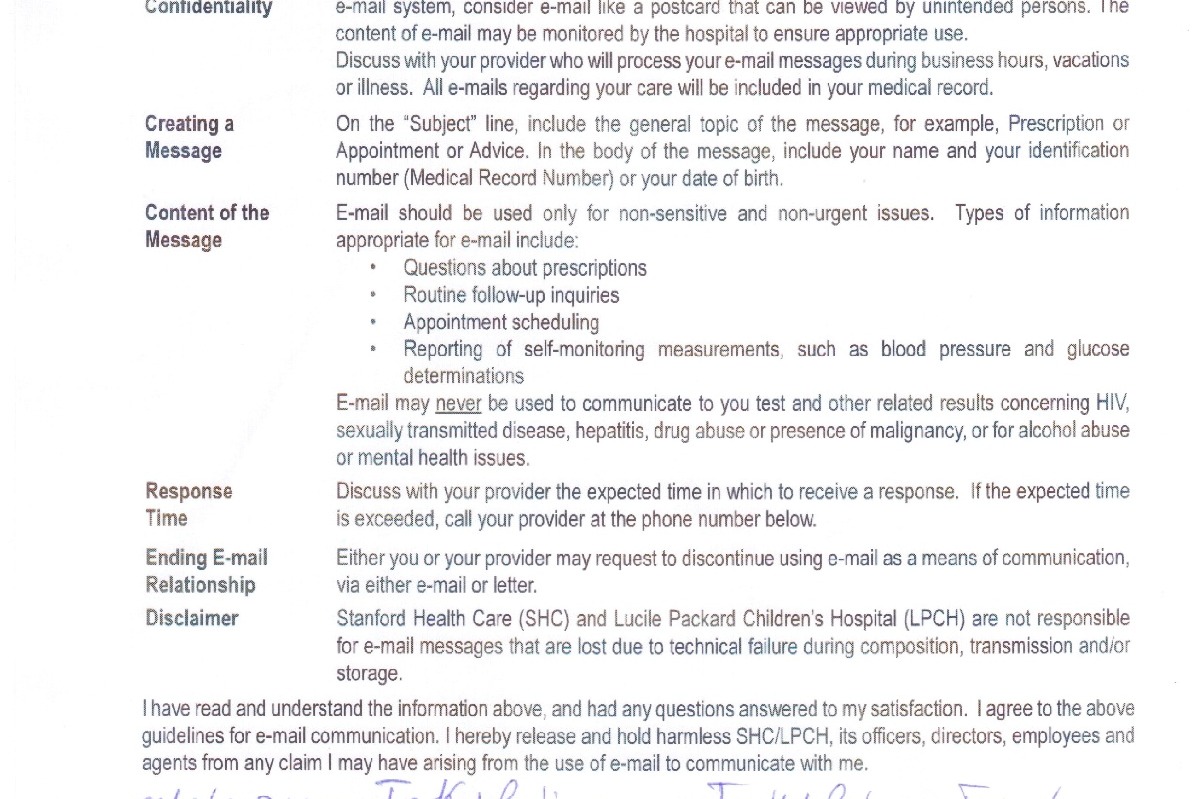 These documents are only for the case of the babe Maya Fabelo Ledesma and can not be used for any type of information dissemination or use of request for help for their cause. I repeat, the download or copy of these documents is not authorized, any use of these documents without proper authorization may incur a complaint to the US authorities or demand for damages caused.
Estos documentos son solo para el caso de la bebé Maya Fabelo Ledesma y no pueden ser utilizados para ningún tipo de difusión de información o uso de solicitud de ayuda para su causa. Repito, la descarga o copia de estos documentos no está autorizada, cualquier uso de estos documentos sin la debida autorización puede generar una queja a las autoridades de los EE. UU. O demanda por daños y perjuicios causados.