(english version below)

Ze pry budu vedet co napsat. A jak to napsat. Ze pry to nechaji na mne, protoze oni to nezvladnou..

Ale co ja? Jak ja to mam napsat. A jak?

Ze tohle by se nemelo stavat? Ze osud je svine? Ze si mame vazit kazdeho jednoho dne, kazdeho okamziku? Rict svym nejblizsim, ze je mame radi, zbytecne se nehadat, neresit problem, co za to nestoji?

Ze se pak behem jedne chvilky muze nas zivot uplne zmenit nebo nam ukazat, ze si sakra mame vazne vazit toho, co mame?

Do haje.. Jak to mam napsat tak, aby to vyznelo tak, jak ma?

"S hlubokym zarmutkem vam oznamujeme smutnou zpravu, ze nas navzdy opustil nas milovany syn, pritel, otec, vnuk, kamarad.."?

Dne 16.3. tragicky zemrel pro nektere z vas kamarad a znamy – pro mnohe "jen" krajan z Manchesteru Marek Tymrak. Mlady kluk, 28lety, co mel zivot pred sebou a kluk, jehoz nejvetsi laskou byl jeho skoro dvoulety syn Kristian.

Nevim, co k tomu vic dodat. Nejak (...) me nic nenapada..

Jen ze pokud je tu nekdo, kdo by chtel – jakkoliv, i treba jen par drobnymi – pomoci rodine s financnimi vydaji spojenymi s Markovym umrtim, na naklady zpopelneni a prevozu urny do Ceske republiky – a take prispet malemu Kristianovi do kasicky, prosim, mate moznost.

At jeho maminka nemusi resit to, ze na neco nema. At mu koupi zmrzku, auticko na ovladani, nove backurky.

Protoze tata mu je uz nekoupi.

A protoze maminka bude muset resit spoustu veci, tak at nemusi resit i toto..

Nikdo nikoho nenuti, nikdo nikoho nepresvedcuje. Je to na kazdem z nas. A je jedno, jestli jsme Marka znali osobne nebo ne.

Clovek muze pomoci – tak, jako v nasi ceskoslovenske komunite vzdy pomahal i Marek. Proste JEN TAK.

Dekuji.

(Jmenuji se Martina a v anglickem Manchesteru mam "pod palcem" fb page pro ceskoslovenskou komunitu - "CzechoSlovakia Manchester". Tak jako mnohokrat - i tentokrat jsem byla pozadana o pomoc nekolika z vas, jestli by se nemohlo nejak pomoci. Prevod penez pujde primo na Petrin ucet.)




Hi, my name is Martina and I am admin of fb page for czechoslovak community in Manchester - "CzechoSlovakia Manchester". I have been asked for a favour.  Well...

I was told that I will - apparently - know what to write. And how to write it. They will leave it up to me because they can't cope with it…

But what about me? How should I put it to words? How?

That this should not have happened? That life is a b****? That we should all live every day to the full, making every moment count? That we should always tell all our close friends and family that we love them, that we shouldn't argue or pay attention to things that are not worth to worry about? That it's only a matter of a single moment that our life can dramatically change and that we should appreciate what we have? For crying out loud, how should I put it into words so it sounds the way it should?

"It is with our deepest sorrow that we announce the loss of a beloved son, boyfriend, father, grandson and friend…"?

Marek Tymrak tragically passed away on 16th of March.

A young man who had all his life ahead of him, a man whose biggest love was his almost 2-year-old son Kristian.

I am not sure what to add to that.

Perhaps just that if there is anyone out there who would like to (no matter the amount) financially contribute towards expenses connected with Marek's death (such as cremation, transportation of the urn back to the Czech Republic etc.) as well as towards Kristian's future, please do so.

Kristian's mum will have a lot to worry about now, lots to sort out. The few contributed coins in Kristian's piggy bank will allow her to buy him a toy car, slippers or an ice cream.

Because his daddy is not going to buy anything for him anymore.

There is no pressure for you to donate, you don't have to. It's up to each and every one of you (us). It doesn't matter if you knew him personally or not.

One can help another, like Marek always has in the midst of our Czechoslovakian community.

Simply JUST BECAUSE we want.

Thank you.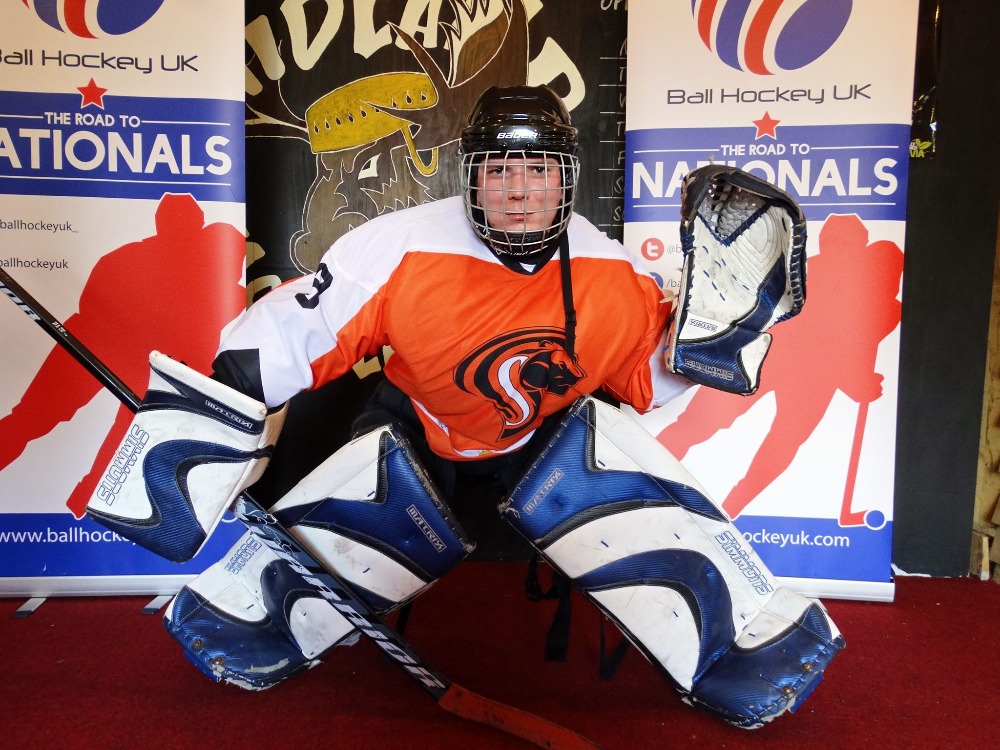 (Marek aka First Team Goalkeeper  in Slovan Manchester)







Organizer
#1 fundraising platform

More people start fundraisers on GoFundMe than on any other platform. Learn more

GoFundMe Guarantee

In the rare case something isn't right, we will work with you to determine if misuse occurred. Learn more

Expert advice

Contact us with your questions and we'll answer, day or night. Learn more