Because so many have asked how they can help, I have set up a Go Fund Me account for my niece Maggie.
It's hard to tell exactly what all will be required in the months ahead as Maggie recovers from her surgery to fuse her C1 and C2 bones. The ultimate goal is to provide Maggie with whatever she needs to feel comfortable and provide some relief to her familiy with the expenses that lie ahead.

Maggie was born with Down syndrome. She lights up the room with her jubilant energy and brings smiles to everyone near her. She is one amazing little spirit! A characteristic of some children born with Down syndrome is that the spine and neck does not always form properly. A couple of years ago during a concussion it was discovered that Maggie's top two vertebrae had not fused. This is significant as it can lead to paralysis. Recently through testing it has been determined that major neck surgery is critical.

The surgery is intense. When Maggie wakes up from her surgery she will be in a "halo" system for three months. A "halo" metal ring is secured to the skull attached to a well-fitted plastic jacket which will arrest almost all movement of the cervical spine. As you can imagine this will be challenging, especially for an energetic 8 year old!

Maggie's mom Cammie will be providing 24/7 care for Maggie during her recovery and will take a leave from work at the family business. Your donations will go toward expenses along this journey. From traveling for out of state surgery at Children's Hospital in Boston, special furniture so that Maggie is as comfortable as possible, and loss of income are just to name a few. 

Any contribution you can make is appreciated and the family is grateful beyond words. These next few months will be challenging as surgery and recovery takes place, not to mention the emotional rollercoaster that the family and our spirited Maggie will be on!

Thank you!
Nora, Maggie's Aunt


(Maggie with my brother Kip on one of their dates.)


Cousin Love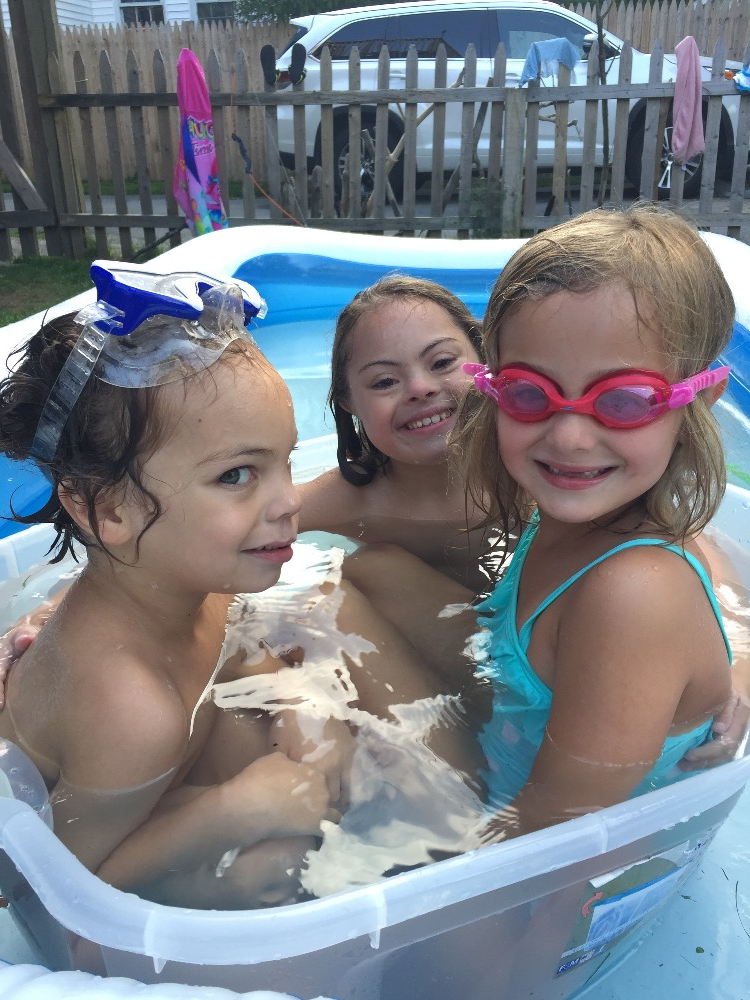 Summer fun!
Organizer and beneficiary