MacMerry 300 Solidarity Fund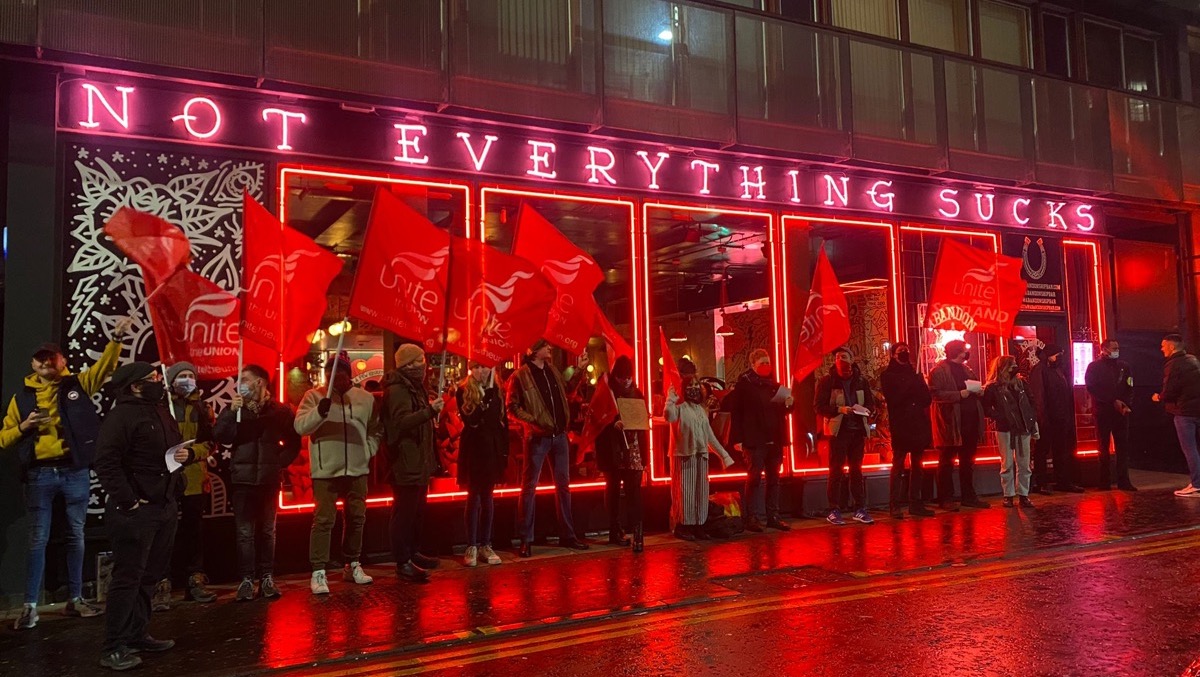 https://twitter.com/fairhospitality/status/1479432269957931012?s=21
 70% of workers across 13 venues in Glasgow and Dundee have submitted a collective grievance to the owners of MacMerry 300 and Abandon Ship Ltd.
For years, there have been pay inconsistencies affecting current and former employees, as well as inconsistencies the staff are not being paid Sick and/or Holiday pay and not paid on time. During a pandemic and the recent Omicron wave this has impacted workers shifts.
Recently a venue with 100% union density was closed until further notice by management. Having had confirmation this will now reopen the staff were left without wages. 

"Support from the union and the wider community has been overwhelming, it's getting me through unfair treatment such as my hours being cut down to one shift a week." MacMerry 300 worker.  

This fund is to help support the workers of MacMerry 300 that have experienced financial issues due to the current situation. 

We appreciate the support and solidarity already been shown to these workers.