Growing up, my dad was always my hero.
He was a different type of mentor than my mom, who has time and time again
amazed me with her strength. She taught me the essentials,
how to cook, clean, care for people, share, have empathy, be a strong leader;
My dad taught me patience
, hospitality, and analytical thinking.
I'm determined to do everything in my power to have my dad in my life for as long as possible.
Sharing my story is, without a doubt, a great challenge. Being comfortable with vulnerability is not easy, but I am reaching out for assistance and support during a time in which my family needs it the most.

In May 2017
, after months of small symptoms becoming a daily obstacle, my dad agreed to go in and speak with a doctor. Originally, my parents were told it was a cyst on his pancreas that could easily be removed. My mom insisted on getting a second opinion.  A friend of the family called in a favor, as one does in the
small loving town of Santa Fe New Mexico
, and it was confirmed, there was no cyst. I
t was a tumor and it was operable.
The doctor told us they
typically don't catch pancreatic cancer this early,
after the surgery we would do a treatment of chemo to be on the safe side, and soon this would be a thing in our family's past. I offered to come home, and my mom convinced me I would likely be needed during chemo, this was nothing to worry about.
A 4-hour surgery turned into
11 and half hours of wondering and worrying.
3 hours after coming out of anesthesia, he was still very hard to understand.
His speech was slurred,
and he was staring in a way my mom hadn't seen before.
My dad was seeing double.
The nurses assured her it was a symptom of the anesthesia wearing off. She insisted on getting him a CAT scan, and fought until the doctors agreed to her wishes. They discovered
he had a stroke during the surgery
which would have gone unnoticed if it weren't for my mom's persistence and intuition.
The doctors told my mom to have me come home as soon as possible.
Janet Dressel helped bring me home so I could help my mom while she fought for my dad's life. For days we were in and out of Neurological and Surgical ICU's; something new happened every few hours. The room was never empty, there was always a doctor, nurse, my mom, or my corgi and me.

The doctors agreed they would treat the symptoms of the stroke before addressing the remaining cancerous tissue they could not get to during the surgery.
We were happy to hear the tumor was successfully removed, but some of the infected tissue surrounding it was unreachable.

Next was the rehabilitation center where
my dad began to stand and walk again for the first time after the surgery.
His speech was improving,
giving us hope
that things may get close to the way they once were. Months of frustration, struggle, emotions, strength, and personal endeavor, my dad finished physical therapy in time for his
first round of chemotherapy.
The side effects didn't start as uncomfortable as they ended. Nausea, weight loss, dizziness and fatigue set in heavily as my mom and I used every resource we had keeping the household above water.

After Christmas,
we learned
the cancer spread to the liver and lungs.
The first chemo treatment wasn't strong enough for the aggression of my dad's cancer. My mom reached out to the community to find
a new oncologist, who has a very promising regimen.
While the regimen would be easier in some ways, with
a co-pay of up to $5,000,
it feels like the best option for my dad's health is miles out of reach while we struggle to keep up with monthly costs.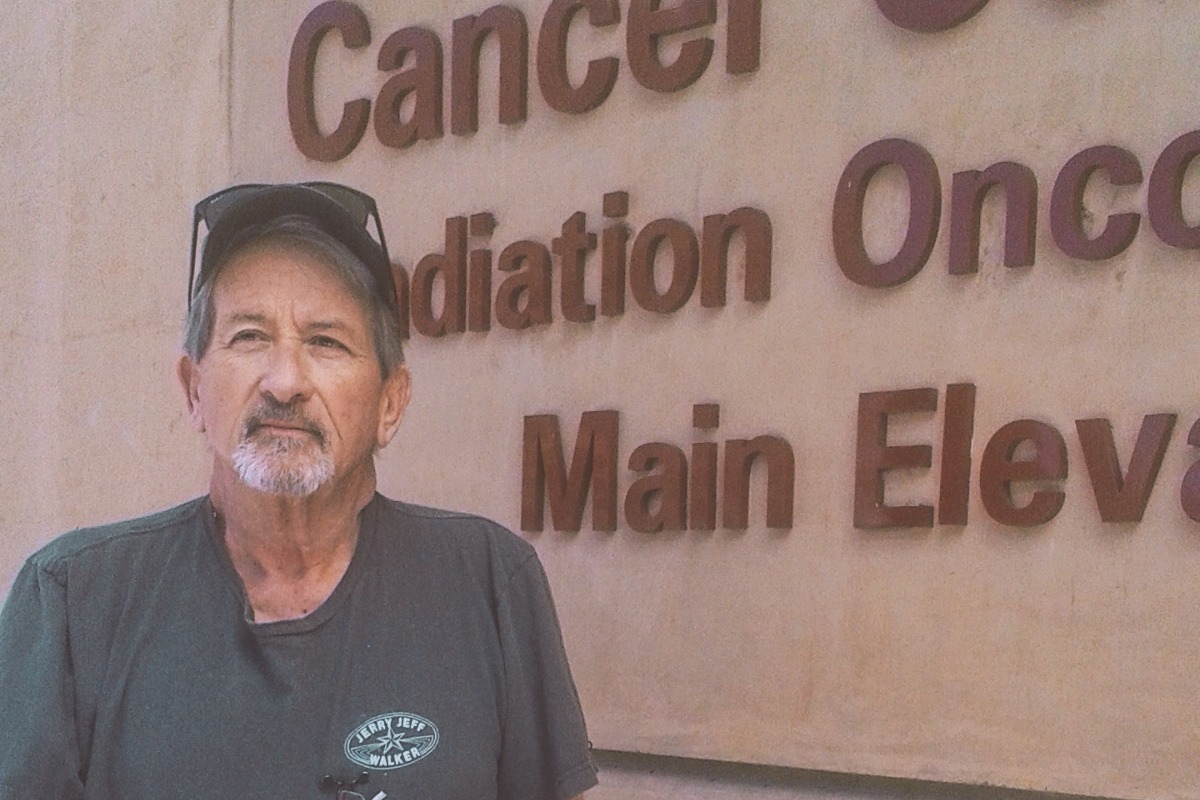 As a family who strives to give to our community, and loved ones,
we are now asking for assistance in one of the hardest times
we have gone through. We would like to thank you all who have offered your help, as we have finally set up a way for people to assist our family. For anyone considering
making a donation to the Matthew King Medical Fund,
we understand that you may wish to connect with us beforehand. If so, please do not hesitate to.
Thank you so much, and God Bless.

Silas Garcia Agency Assoc. 
Organizer and beneficiary
#1 fundraising platform

More people start fundraisers on GoFundMe than on any other platform. Learn more

GoFundMe Guarantee

In the rare case something isn't right, we will work with you to determine if misuse occurred. Learn more

Expert advice, 24/7

Contact us with your questions and we'll answer, day or night. Learn more