Final update: all this work has now been completed! We have released a full accounting and financials of how the funds were used. In it you will find receipt letters and accounting reports from all the charities that were supported! To download the report: https://gofundme.com/c/lovearmy
Enjoy everyone and thank you for all your trust, support, kindness. This was truly a team's effort. Wishing everyone good times ahead!

The full story of this movement: For years we've been wanting to put the privilege of having an audience into ACTION and when we saw the famine happening in Somalia, we thought we had to do something. 
Our first instinct was to google how to fly from New York to Somalia. We saw that Turkish Airlines was the only airlines flying there. So we asked ourself what if we could convince Turkish Airlines to let us use one of their flights to Somalia? And fill it with food!
One shipment - providing immediate relief for an immediate need.

That's how it all began



and within 24 hours we made this idea public

All together. 



It became a movement called LOVE ARMY FOR SOMALIA

After a couple of hours, Turkish Airlines approached us with a positive answer !!



And they made available for us a full cargo flight that can fly 60 tons of food.

This first victory proved us how much power doesn't mean much individually, but has the potential to move mountains when we UNITE!

That's why we decided to raise money all together and started this GoFundMe page 2 months ago.

Because we didn't even have the time to create an official charity, Ben Stiller has generously let us use his charity STILLER FOUNDATION in order to receive and manage the funds. This means U.S. DONORS ARE ABLE TO WRITE THIS DONATION OFF THEIR TAXES if they wish.

To get that tax receipt please email mg@dr-barbara-sturm.de after your donation.

In 21 hours we raised 1 million dollars. Way enough to buy the 60 tons of food.

So we used our flight and bought 60 tons of special food for malnourished babies named PLUMPY'SUP. 



That is the product.
And that is what the 60 tons we bought look like:



Then we took the flight to Somalia to make sure the food was being given to the people in need!



Buying those 60 tons of food has cost us exactly 155,938 Euro. About 166,371 USD. Which means we still had so much more to spend.

So we decided to use the remaining fund to buy food locally. To support the Somali economy!!

We teamed up with an NGO in Somalia called American refugee committee, run only by Somalis. They became the best partner we could have dreamed of. Because they are from here, knew exactly what was needed, and understand this country.

This is the food we buy here and distribute:
- Rice
- Flour
- Sugar
- Porridge
- Milk powder
- Dates
- And cooking oil

And here are some pictures from our food deliveries: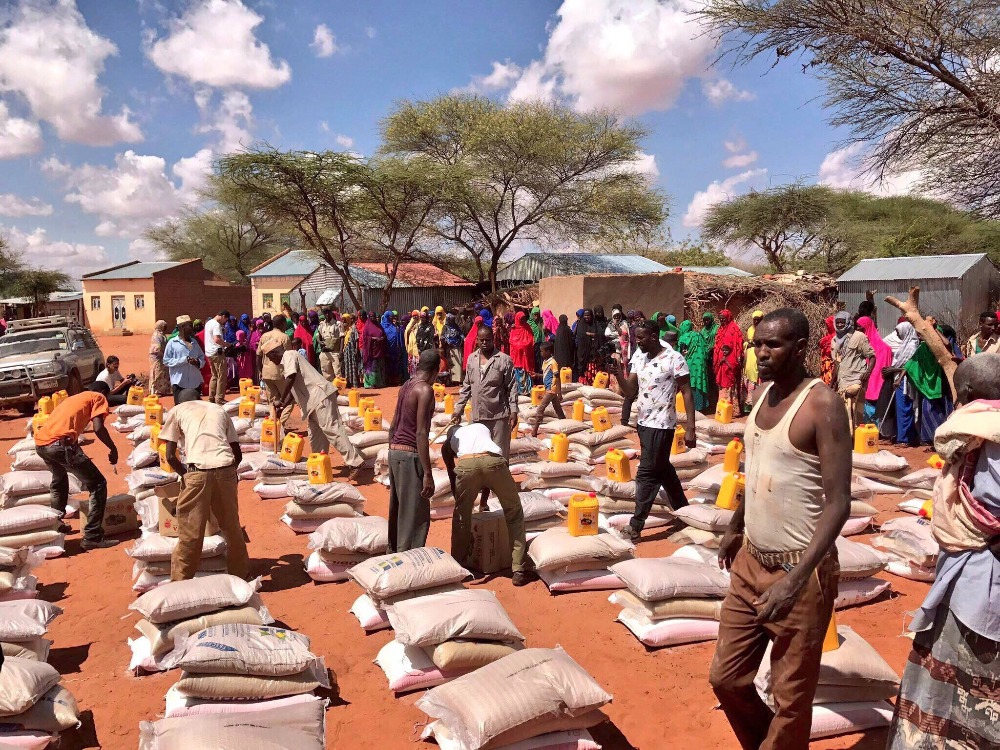 There is a huge misunderstanding that a country in "famine" doesn't have food. The truth is Somalia has plenty of food in its store & markets. The problem is the drought has killed all the animals which often were the only source of income for the people. So without income, people are not able to buy food.

The world needs to support Somalis with food & water until the drought is over. Until new animals are bought again and food can grow again!

For water, we've learned from multiple NGOs on the ground, that the most efficient thing to do is get water trucks to be delivered.  Each water truck is about $250 and about 10,000 liters. 


Here is a picture of the trucks.

SO FAR, WE'VE DISTRIBUTED OVER 1000! TONS OF FOOD, ALL BOUGHT LOCALLY.

AND OVER 3 MILLION LITERS OF WATER!

AND OF COURSE THE 60 TONS OF BABY FOOD.

This mission, because of all of you, is way more successful than any of us individually could have ever dreamed. But things in Somalia are getting worst and worst, and in many places, people are on the verge of dying from either cholera or severe diarrhea. There is no time to lose. And we need more help.

That is why, now that we have 3 months of experience of execution on the ground with ARC, and that we are confident that what we are doing is actually having an impact and saving lives, we've decided to push the goal of this campaign to 2,7 million dollars.

Just like to our first donors, the promise to you all is full transparency. Funds are handled by the Stiller Foundation, and at the end of the mission, we will publish online all the receipts so you will know where every single dollar went.

Also, because of all the people that are here with us in Somalia to document the mission, we will be consistently posting updates on Facebook/Twitter/Instagram, so you can all see first hand the successes of YOUR mission. And also the struggles sometimes that we have to go through.

Here is a video from a french YouTuber "Le Grand JD" that joined us in Somalia and spent 1 week with us (with English subtitles)

We know this is possible to reach the $2.7 million. And if it is then we must. If we all make an extra effort to give, even just a little bit, we will get there.
For those of you that can not give anymore, please talk to your friends/family or think of a creative way, if you look for it you will find a way!!

Congrats to all of you for saving lives.

Love Army.

PS: more pictures from the last 2 months: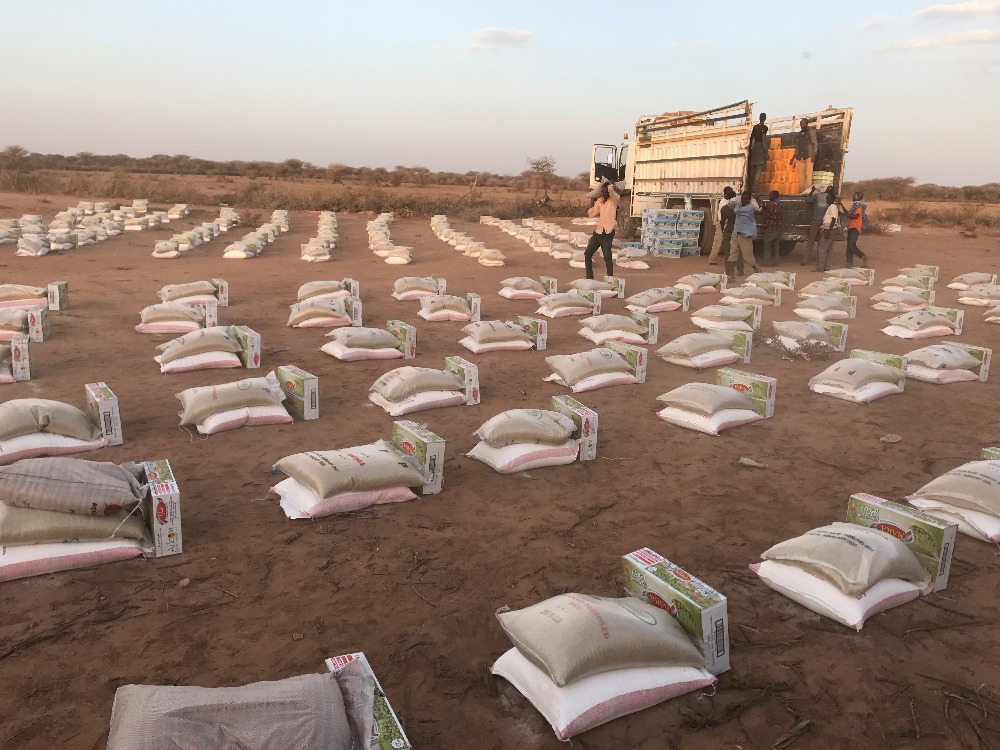 That day our truck broke... wasn't the easiest day :)


They wanted to help with the water delivery :) young but strong!!!!



Finally, we will leave you with a picture we were hesitant to share...



When we arrived in this village the little girl on the left vas very dehydrated... and needed urgent help. Just next to her.. stand the cutest smile we found here.

Those kids live in one of the villages the most hit by the drought, they are both malnourished (can confirm that after carrying them), many people have already died in his village.

But, and it's a big BUT, you can see the smile on the boy's face... one of the most precious smiles we've ever seen. May this give us all hope that this is not too late and we can still save as many people as we can. We must.

This mission relief for Somalia is built like a puzzle, with thousands of people bringing their own pieces to make it work. People that refuse to be complicit of this tragedy. We don't have to let those people die. We can act today. Join us today and play your part. 

Love Army.