One of our kids needs us.....
Samantha Thompson started her first year of High School this month at Oakcrest.  She has been so excited to get to Freshman year.  
Friends.
Softball.
Classes.
Clubs.
Leukemia?
Wait, that just doesn't sound fair at ALL.  Samantha was tired and her parents (Wayne and Shawna Thompson) became concerned when that pitching arm didn't want to finish an inning....and she couldn't get to school after being SO excited to start Oakcrest.  
Sammy went to her doctor and on September 14th, 2018 she found herself at St. Christopher's hospital in Philadelphia.  The doctors quickly knew what they were looking at.  The next few days Samantha went through bloodwork, IVs, blood transfusions, bone marrow aspiration....and on September 18th, the doctors gave her the diagnosis of A.L.L T-Cell Leukemia.
If you know Samantha, you know just how unfair this is.  She truly is one of the sweetest girls you will ever meet.  Her friendship means so much to so many of our girls.  She is smart, beautiful and throws a softball like a boss.
What does this mean for Samantha and her family?  Well, A.L.L T-Cell leukemia IS treatable...and even curable.  (relief)  However, Samantha and her family have two years of Chemo and trips to Philadelphia.  She has 6 months until they will consider that she go back to school or softball...and even then, there will be frequent trips to Philly and those ongoing treatments.  Her blond curls will be falling out this month.  
Samantha and my daughter have been friends and neighbors since PreK.  We were able to spend some time with her and her parents over the weekend at St. Christopher's.  Amidst everything that was happening, it broke my heart to see them struggle to think about how long they will be there and how they were going to afford to take off work, get to Philly and start paying the expenses that still need to be taken care of while they live this personal nightmare.  
Wayne and Shawna are parents like many of us.  We live paycheck to paycheck and pray that something like this does not happen.
Please come together with me as parents, friends, teammates, classmates, coaches...and a
community
to help Samantha's parents so that they can focus all of their amazing energy on helping HER. 
We can't take this monster out of Samantha TODAY.  We can't take away Wayne, Shawna and Taylor's worry and pain.  But, what we CAN do is make sure they have the means to start this journey with some real backing and support.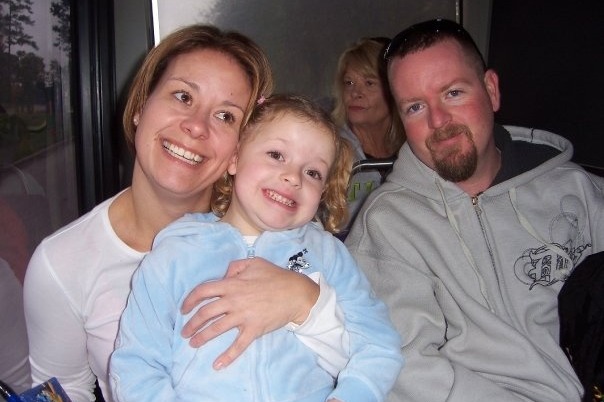 Will this goal be enough?  I am not sure....but, it is a start.  
Let's come together and show Samantha that we all have her back.
*This fundraiser is being managed by Christine Miller, a family friend of the Thompsons with permission and transparency with the family.
Jonathan and Monica Marcus
Organizer
Christine Vint Miller
Organizer
Mays Landing, NJ