Lorene Blanton - Hurricane Harvey
Many people know Lorene Blanton from the 40+ years she has lived and worked in Rockport, Texas.   For many years, she and her husband owned and ran Mother Goose Land Day Care Center, where they truly loved each child entrusted in their care.  Lorene was active in her local church and although she was never wealthy, she always found a way to help others in need.  
Now, unfortunately, this sweet, loving, generous, hard working woman is in need - great need.  
She is 89 years old and on Friday, August 25th, her home was completely destroyed by hurricane Harvey.
 Lorene's son, John has been dutifully taking care of her for many years but now faces tremendous challenges.  We are all so very grateful that they evacuated and are safe, but to have your home and memories wiped off the map is truly heartbreaking.  
Lorene and John are not the type of people to ask for help, but we (their family) are asking on their behalf. At this time, we are unsure if rebuilding their home is even possible, but all funds from this account will go towards medical care, food, clothing, gasoline and finding permanent shelter for these two wonderful people.
Any help is a blessing and we truly appreciate your taking a look at our campaign.  Please reach out to Lorene's daughters, Karen or Alice or her grandkids, Marta, Tami, or Frank for any questions you may have.
(
Note:
I am Tami Sheddan, Lorene's granddaughter and have set up this account with my mother Karen Gendron, who is Lorene's daughter and John's sister, and Marta Isaacs, my sister - all former residents of Rockport, Texas.  
All proceeds
from this account will be directed to Lorene Blanton in care of John Blanton.)
Update:
 Marta and I and our families went to Rockport Labor Day weekend to try to help salvage what we could from the home.  As you can see from the photo below, there was very little to be saved.  The damage of the entire subdivision was beyond words.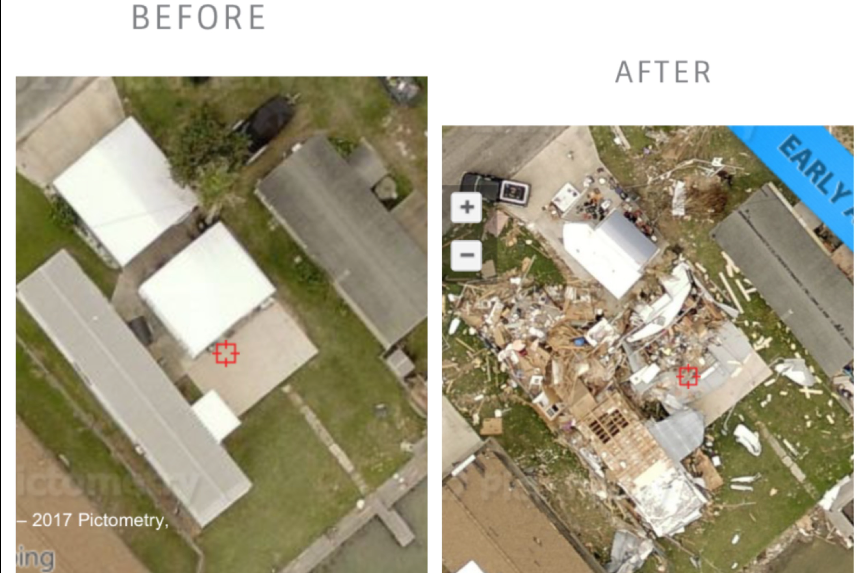 Organizer and beneficiary