Long Live the Campbell Center!
The Campbell Center for Historic Preservation Studies has set a
big hairy audacious goal
to raise $250,000 by the end of 2015 to  help us maintain and improve our facilities, advance our mission to give more students the opportunity to learn how to protect our most valued treasures, build our endowment, and enable everyone to continue to enjoy the world's museums.
When you visit a museum or archives, for every object, painting, or document that you see, there are hundreds or even thousands of others in storage that require daily care, treatment, and preservation. That means that there are over 4.8 BILLION artifacts in U.S. institutions alone!
People come from all over the world to take our courses on the care and treatment of art, historical objects, books and documents, and historic buildings and properties.
First, make a donation then share this link on your personal and institution's Facebook pages, tweet, and email your colleagues, friends and family. Make it a contest in your office, ask for this as your birthday present this year, or dine in one night and donate what you would have spent on a night out.
Anything
you can think of to get the word out to as many people as you can to help us reach our goal by our deadline.
For 35 years the Campbell Center for Historic Preservation Studies in Mount Carroll, Illinois has served thousands of professionals who work daily to protect and preserve your cultural heritage. Now we need
YOUR
help to continue this essential resource.
Donate and share today!
#longlivetheCampbellCenter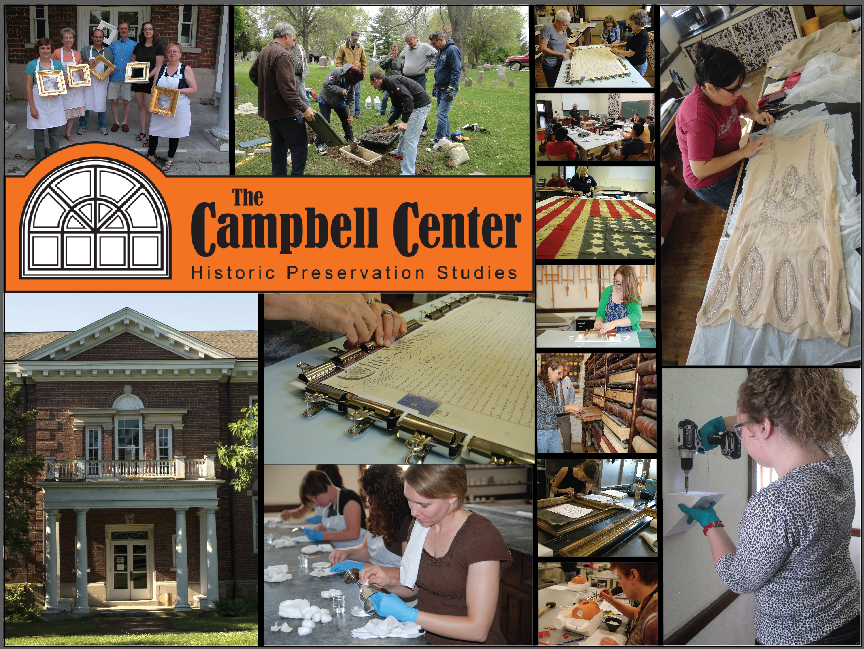 Organizer
Sarah Connors
Organizer
Mount Carroll, IL

CAMPBELL CENTER FOR HISTORIC PRESERVATION STUDIES
Registered nonprofit
Donations are typically 100% tax deductible in the US.