On Janurary 29th, my cat Loki was in the bathroom when he jumped up onto a stand. The stand fell while he was on it, and ended up crushing Loki's leg. He ran and hid under my bed, and after he came back into the living room we noticed him limping and dragging his lower body on the ground. My mother and I brought him to our local animal hospital to see what had happened to him.
The x-ray showed that he had broken 5 bones in his leg. We only had a few possible options, one of which was to leave his leg in a splint, and hope that his leg heals properly. With 5 fractured bones, it's unlikely that it would be able to heal correctly like that. We only have two real options: either amputate his leg, or do a more expensive surgery to put pins and screws into the fractured bones in order to hold them in place and correctly re-align them.
Unfortunately, we were also told the price for even just the amputation would range anywhere from $1400 to $2200. For the bone fracture repair surgery, we would be looking at a cost around $3000 to $4000.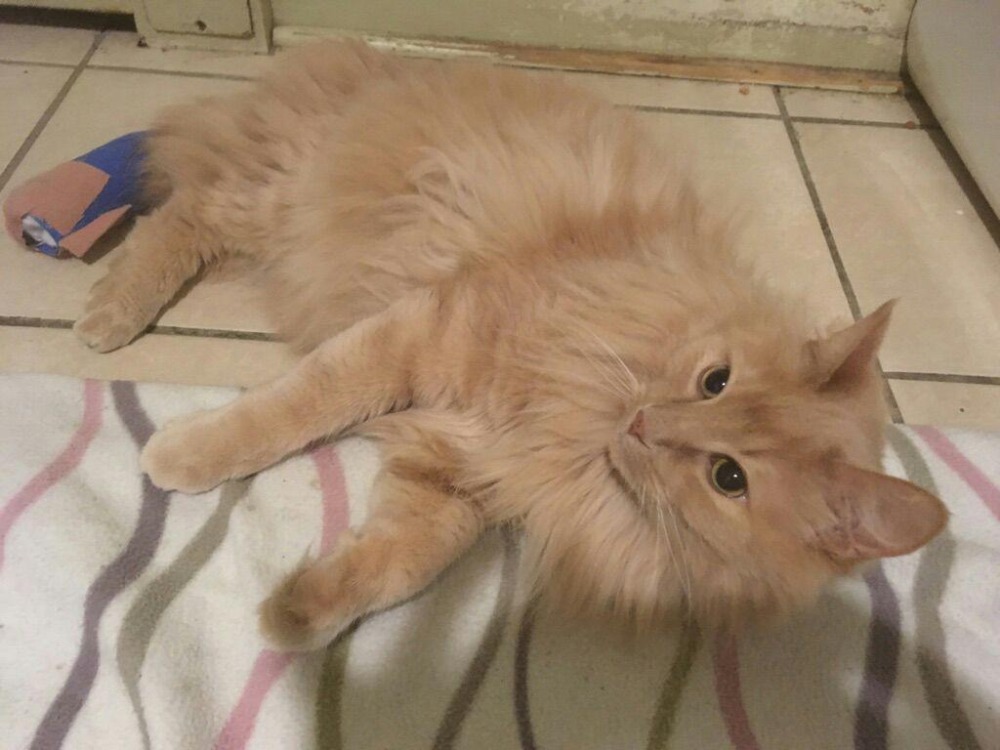 These funds would be used to fund either of these surgeries to either amputate or save Loki's leg so that he can live without being in pain. Hopefully we'll be able to raise enough in 2 weeks, before we run out of the medicine we have to dull the pain in his leg. To my mother and I, Loki is our family, and we don't want to see him go. It would mean the world to me if whoever reads this could donate any amount so we are able to have Loki live a long, healthy and happy life with us.