Hilfe für unseren Verein Help for our association
Wir bringen Hilfe dorthin, wo sie gebraucht wird

Hallo Ihr Lieben, ich bin Anja, die stellvertretende Vorstandsvorsitzende unseres gemeinnützigen Vereins

Wir betreiben die Lübecker Kleiderkammer in der alle hilfebedürftigen Lübecker*innen, die über eine BG-Nummer verfügen kostenlos ausgestattet werden mit Kleidung, Schuhen, Spielsachen, Küchen- und Haushaltsutensilien. Wir helfen Wohnung einzurichten. 

Des Weiteren arbeiten wir mit vielen befreundeten Hilfsorganisationen zusammen um zum Beispiel Hilfstransporte in Krisenregionen zu organisieren und durchzuführen.

Unsere ehrenamtlichen Kollegen*innen sortieren und packen tagtäglich kistenweise dieser Spenden. Viele hiervon holen wir direkt bei den Spendern ab – und bringen diese, nach der Sortierung an die Orte, an denen sie am dringendsten benötigt werden. Auch andere Organisationen bestellen bei uns gezielt benötigte Dinge, wie z. B. Kinderkleidung, Winterkleidung, Hygieneartikel, Fahrräder, Kinderwagen usw.

Trotz der großen Aufgabe, die wir uns gestellt haben, sind wir nur ein kleiner Kreis von Mitarbeiter*innen. Einer unserer wichtigsten Stützen ist Alex. Der junge Mann ist seit Gründung der Lübecker Flüchtlingshilfe im Jahre 2015 ehrenamtlicher Helfer und unser Logistik-Experte. 
Um seine Mitarbeit optimal einsetzen zu können, benötigt Alex eine LKW-Fahrerlaubnis, die weder wir noch er selber finanziell bewältigen können. 


Und genau hier brauchen wir Eure Hilfe, um weiterhin effektiv helfen zu können. 

Wir benötigen in Zusammenarbeit mit der Fahrschule…. Insgesamt 5.000,00 EUR, um Alex diesen benötigten Führerschein bezahlen zu können. Jeder Euro zählt!
Vielen Dank für Eure Unterstützung.
Alles Liebe
Eure Anja
#spenden #spendentransport #staywithukraine #ukraine #lübeck
Stand with Ukraine
Our association needs a driver license in order to deliver the necessary goods like food and clothes to the countries in need like Ukraine.
For this reason we are raising money to support our association for refugees.
We are grateful for every single donation and we are sure thar can achieve our goal with your great help and support.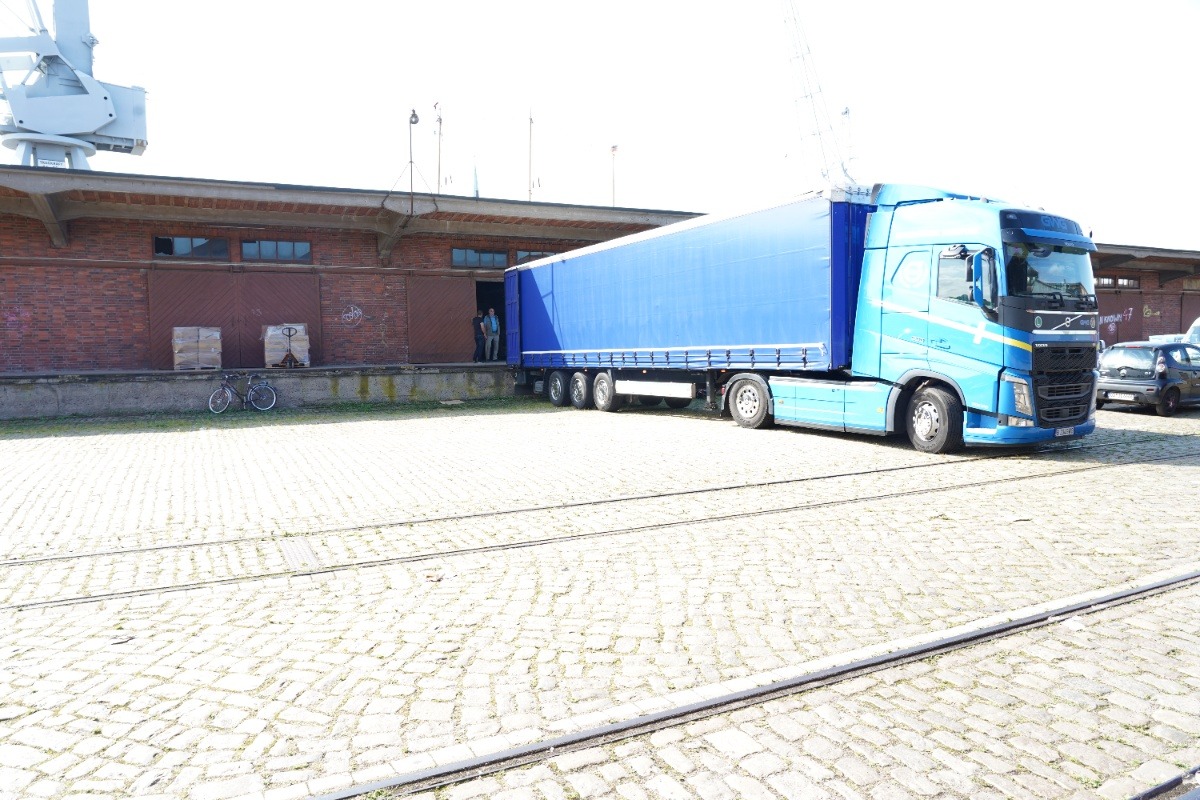 Fundraising team: Spendenteam (6)
Anja Jüptner
Organizer
Raised €1,719 from 38 donations
Lübeck
Alexander Graeper
Beneficiary
Anja Hunzinger
Team member
Raised €1,216 from 15 donations
Sophia Schiebe
Team member
Raised €308 from 8 donations
Hatice Kaan
Team member
Raised €220 from 4 donations
Katja Krieglstein
Team member
Raised €157 from 6 donations