Liz's Christmas Hats for Veterans
Thank you for visiting our page, check out this great story and cause! 
As an organization Devil Dog USA Inc. helps with charitable events like toy drives or coat drives, but this year was a little different. We met a very exuberant person named Liz. After some time of getting to know her, I found out that her specialty and passion is to crochet who is a self-taught!
Liz met us through a fellow associate and fell in love with the work we do. While explaining to her our 22 Hugs A Day campaign, she asked me how I got my current Santa hat and said that I simply found it on a chair as a promotional giveaway.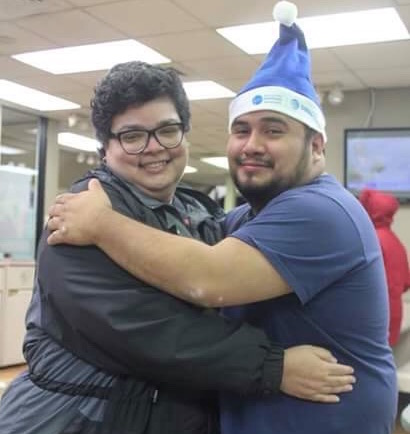 Two days later she made me a handmade Santa hat and I have not taken it off since (it will need to be washed soon). An official decision has been made that, until the winter ends, I will not wear anything but this very special hat made with love. Unbeknownst to me, she had decided that she would start making hats for the organization to give to our Veterans next year.
While the gesture is much appreciated, there is a worry that she would spend too much of her fixed income on all the materials and labor. In response to this, I am asking the public to help us by donating to our GoFundMe campaign and if you have extra crochet materials (such as different types of yarn) or similar skills, please feel free to share it with us!
Any additional funds received will go to establishing a crochet program to help others needing funds for materials. Like with any art, crochet can be extremely therapeutic.
Your donation will go to pay for materials such as yarn and crochet equipment to make handmade hats for Veterans next Christmas.
Organizer
Gonzalo Duran
Organizer
The Bronx, NY