The Friends of the Lockeford Memorial Park is a non-profit corporation created out of a need for fundraising for our park.  This is a small, rural, under served community with no safe place for the children to play or families to gather. We have 2 1/2 acres allotted for our park (see photo below) next to an existing community center with ample parking.  We have successfully purchased our play structure (see title photo).  
Yay! 
Our fundraising focus is now to pay for the play surface, swings, walking trails, benches, etc.  This can only happen with your Support!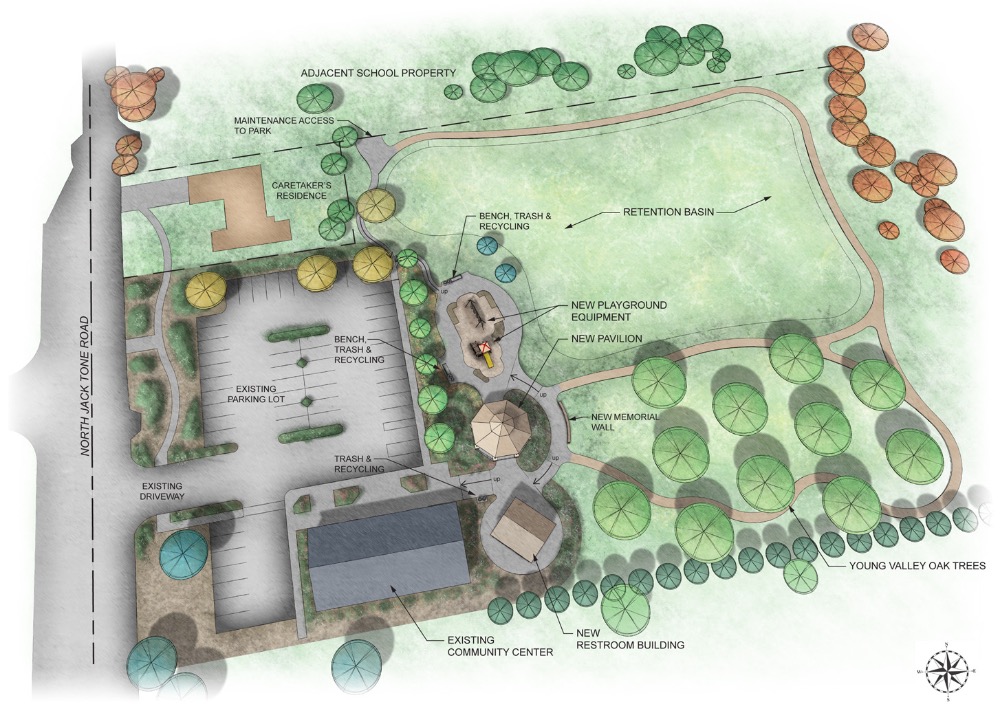 It would be so great to watch the little ones on the swings and the families on a picnic, without having to drive the 8 miles to the nearest playground! 
   The citizens have waited a long time for a park, with little action.  And with your help we can make this happen for our little community.  You would have our undying gratitude for generations to come!