Lisa Brierley ACL surgery
Our friend Lisa Brierley, who within a year came from thai boxing occasionally in a UK based gym, to become 2x World Champion in muay thai fighting out of Santai Muay Thai in Thailand.
Anyone who has met Lisa, even briefly can speak for her golden heart, she is kind, caring and compassionate, she embodies everything a champion should be. She would never ask anyone to do this herself, so her friends have come together to tell her story and ask for help.
Recently Lisa took a fight for WPMF championship against Thananchanok, but in the first round sustained a serious knee injury,  like the warrior she is battled on through all 5 rounds to a 1 point decision loss.
After finishing the fight Lisa wisely opted to go for an MRI and discovered she had tore her MCL and ruptured her ACL. The news obviously devastated her, with waiting times to just see a consultant  in the UK being a few months, and then surgery waiting lists on the NHS for the full reconstruction she needs being 6 - 12 months,  and that's forgetting the 9 - 12 months rehabilitation. 
With the true spirit of a champion and a fighter Lisa has her heart set on recovering from this injury as quickly as possible and getting back in the ring. We have found out she can get the surgery privately for just £4000, this could save her over a year on her recovery time.
We all know the big bucks aren't in muay thai so we want to help Lisa afford her surgery,  and get back to doing what she loves and keep on inspiring so many.  
If anyone and everyone who knows Lisa, or has come through Santai can donate just a little, whether its a couple of quid or more. Please dig deep and help our champ get back to doing what she loves. 
If she doesn't get back soon Manasak will get even more crazy.
Please share and spread this.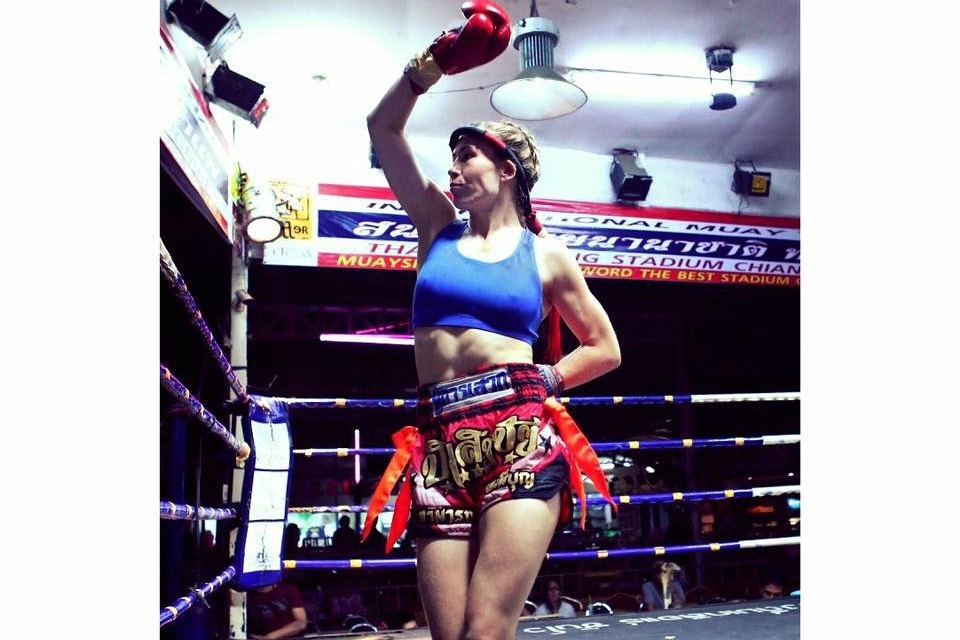 Fundraising team: Santai Muay Thai (4)
Josh Twining 
Organizer
Raised £85 from 4 donations
Belfast, Northern Ireland, United Kingdom
Lisa Brierley 
Team member
Raised £635 from 18 donations
Hayley Cee 
Team member
Raised £88 from 3 donations