SPONSOR ME
On the 13th of October 2018, I am running the Cologne half-marathon as a part of Team Accenture to raise money to build a library for a school in rural south India - Seethai Aachi Middle School which provides free education to 140 underprivileged children aged from 5-15 years. I am delighted that our thirteen-year old daughter - Ivanna will also be running the children's marathon in support of our cause.
UPDATE ON PROJECT FROM LAST YEAR
Last year we requested you to contribute to a Playground project for the same school - Seethai Aachi Middle School. Our family has been supporting this school for several years. That project is completed! Photos from that project are as below: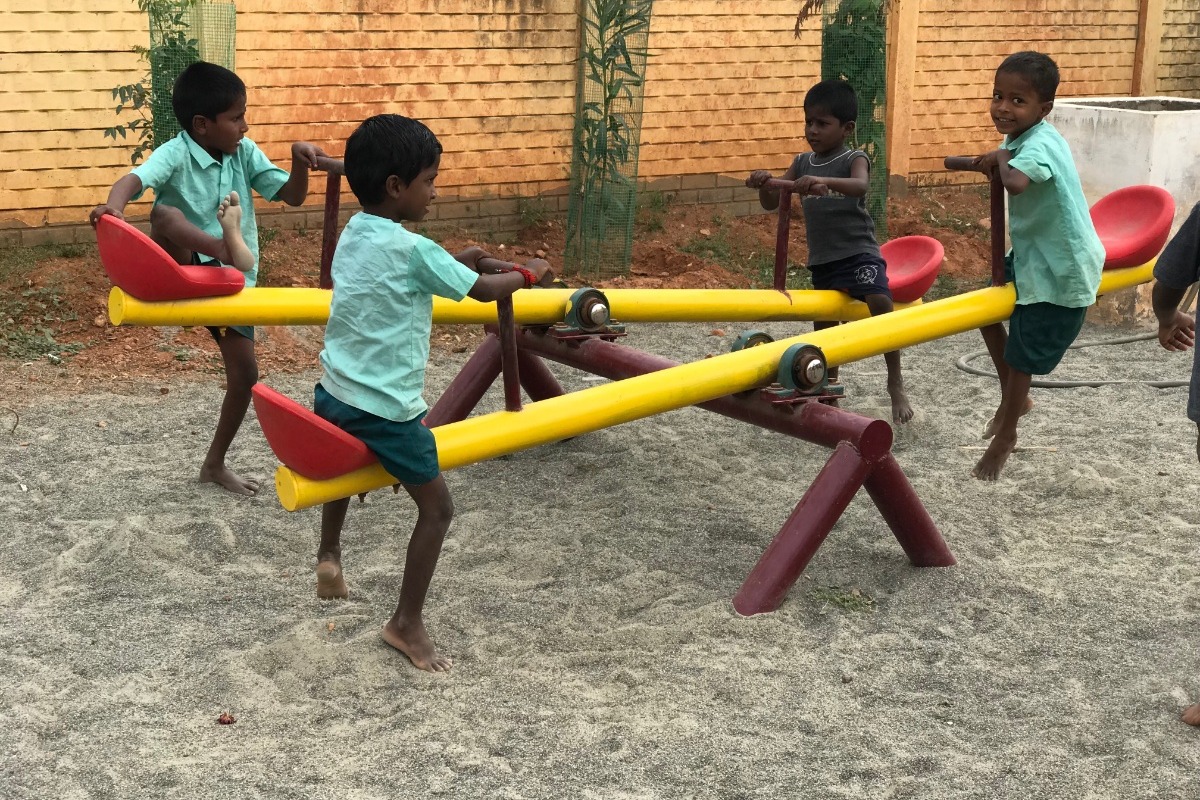 Additionally, we had some extra money left from your donations which we used to make good quality writing tables for these children who previously used to sit on the floor for their daily lessons. Photo of the tables is as below:
PROJECT FOR THIS YEAR
This year, we would like to undertake a project to build a library in the school. The teachers in the school strongly believe that access to a library can greatly encourage these children to read and hence enhance their literacy level. We intend to not only build the library but also provide as many books as possible.
The total expected cost for building the library is Euros 9,000.
I would request you to sponsor me by donating for this cause. The kids in the schools would be truly grateful for your donation.
Thank you very much
Vishaal