Leukemia Survivor To Medical School
Hello and thank you for visiting my page. 

I'm a 23 year old colleg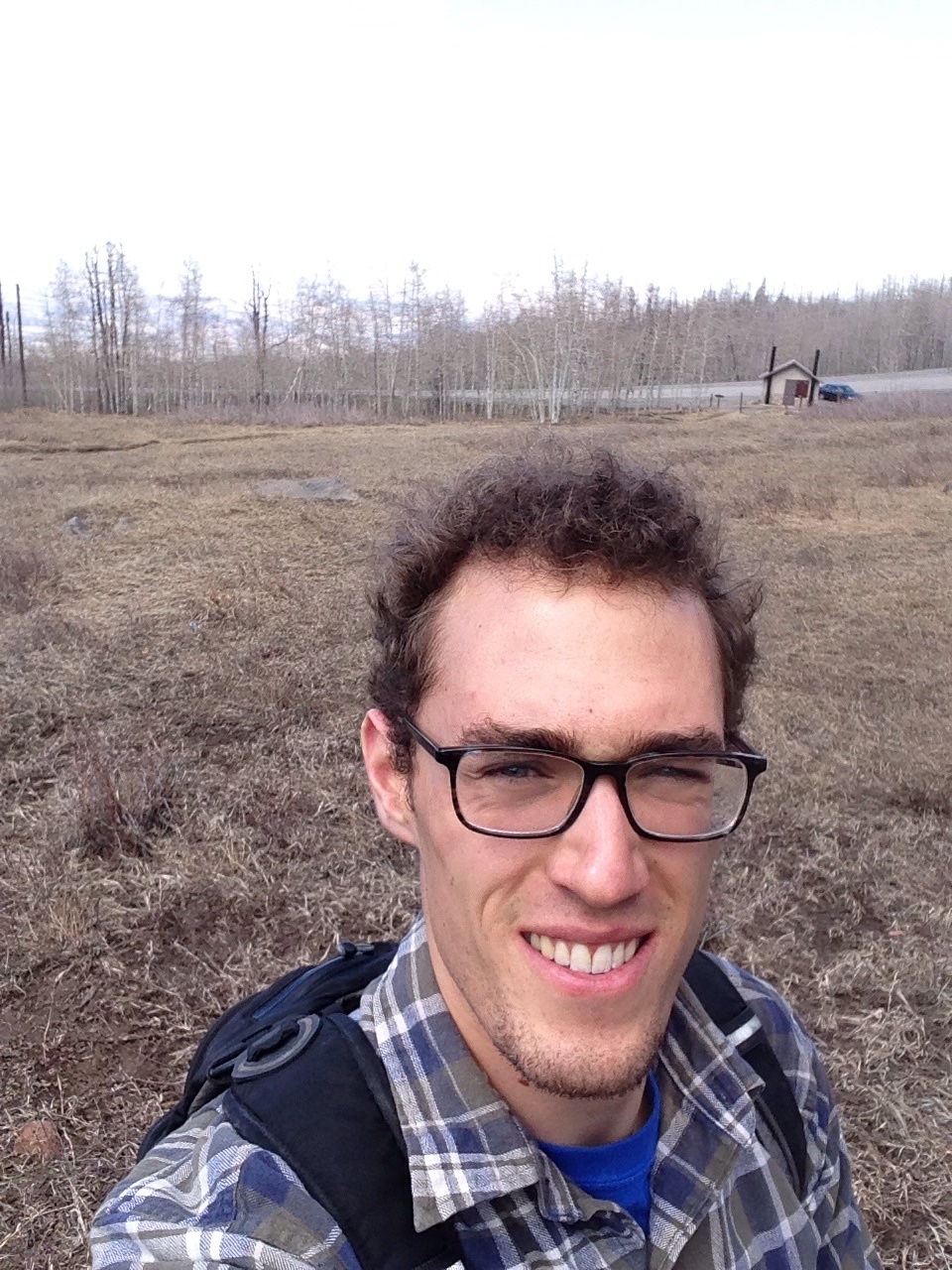 e sophomore from Chicago, Illinois.  I was diagnosed with ALL leukemia on my 19th birthday.  At the time I was attending a community college in Chicago and I was a competitive cyclist.  I was informed during my diagnoses that my treatment plan would involve 3 and a half years of chemotherapy and I would have to withdrawl from school due to the intensities of my treatments.  When I recieved the news that I had cancer I remember I wasn't scared or worried.  I was mad.  Less than a year prior, I had a benign growth removed from my femur that required me to me a large chunk of training so this cancer diagnosis felt like another stab in the back.  This meant I would have to leave my friends at school, and sit back and fight for my life while I saw them experience the joys and hardships of college and eventually graduate.  It hurt.
So I embarked on my 3 and a half year journey.  Much of it was a blur, much of the first year was spent getting chemo then passing out on the couch for the rest of the day.  That was my life, I became withdrawn from society and my friends.  Cancer is lonely.  I remember one day when I was getting chemo my oncologist walked in and said "Sam, I found this organization I want you to check out.  It's called First Descents."  I hesitantly looked into it and found out its an organization that takes cancer patients on adventure trips.  It sounded fun but I was at a low point. Chemo had taken it's toll and I felt worthless.  Beaten into a pulp.  My mom ended up talking me into going last minute and the trip changed my life.  That trip is why I go to go school in Colorado, it's led me down a path I never ever would've gone down if I hadn't gone on that trip.  
When I first started community college in 2011 shortly before my leukemia diagnoses I wanted to be a physical therapist.  Even after my cancer diagnoses I still wanted to do PT but I thought about working with cancer patients because I still they can benefit strongly from PT as I did.  Back to my trip...We flew into Grand Junction, CO then drove to Moab and spent the week rock climbing.  I loved every moment of it and when it was time to go home I knew before I stepped into my returning flight that I belonged out there.  I had to come back. I had to be here.  When I got home I immediately started looking for schools in the Colorado/Utah area. One I found was Colorado Mesa University which had a nationally ranked cycling team.  I thought, "this is great, I'll transfer and then when I finish chemo I'll start racing for the team." Sweet.  Summer of 2012, half way through my cancer treatments I applied and was accepted CMU. I was elated and decided to make the transer in the spring of 2013.  It was a huge step for me.  I was fighting cancer, and I was leaving everthing that was close to me and that I came to rely on since my diagnosis.  My family, the few friends that stuck by my side, my oncology team...I took the risk.  You have to take risks in life to succeed.  With the help of my oncology team we found a local hospital in Colorado that would continue my treatments and coordinate with my team in Chicago until I finished my chemo treatment plan.  When I transferred to Colorado Mesa University it was a smooth transition.  I fit in easily and made a lot of new friends within the cycling team.  On weekends I would train with them not for long though.  I could only go out for an hour or so before Id have to turn around.  I'd usually end up getting sick to because my immue system was stressed from the chemo but I loved going out with them.  It gave me somthing to keep fighting for.  I took some classes in Exercise Science and relaized that although I am fond of the area of study, since my diagnosis, I've become more interested in how the body works at the cellular level.  I stuck with Ex science for a year and a half until I finished treatments completely, 100% cancer free in May of 2014.  That summer  I was really able to think about what I wanted in life.  I decided to change my Major in the fall of 2014 to Sociology and I was going to go pre med.  I really like Sociology because I've always been fascinated with how people function in society opposed to how they function by themselves.  I think that applies to medicine as well.  It provides a great foundation for a physician to be able to have meaningful and effective conversations with his patients as well as being able to read them.  I want to be a DO which is an osteopathic physician.  Many people haven't heard of what a DO is.  It's very similar to an MD.  DO's make diagnoses, perform surgeries, prescribe medications etc...The difference is that DO's recieve training in more of a holistic whole body approach.  Their training emphasizes sitting down with a patient, and learning everything there is to know about them.  Career, family, relationships? Activity levels, eating habits.  The purpose is to connect with the patient.  This will enable you to make a better diagnoses of the problem.  DO's also recieve training in manipulation so they can do adjustments on their patients as well.  I really like the DO's approach to medicine because I think medicine is becoming too much of a business.  Treat the symptoms and move on to the next patient.  That's not how medicine should ever be.  This approach will get us no where.  We need to start focussing on treating the root of the problem.  Not just giving a patient a pill to mask the symptoms.  I want to be a primary care physican so I can be the first and hopefully only physician my patients see.  I also want to really focus on patient education on topics such as nutrition and exercise.  Two key factors for battling any disease which I often think are over looked.  I think I can bring a lot to the table as a physician because I know how to empathize with patients.  I've been there, I know what it takes to beat a disease like cancer.  

Thank you for taking the time to read my bio.  Any amount you choose to donate will be greatly appreciated and it will go towards me trying to make a difference in the world.  I still have a long ways to go in my education, but I'm as determined as ever.
Sam  

 

Organizer
Salvatore Rampage Gabuzzi 
Organizer
Grand Junction, CO
#1 fundraising platform

More people start fundraisers on GoFundMe than on any other platform. Learn more

GoFundMe Guarantee

In the rare case something isn't right, we will work with you to determine if misuse occurred. Learn more

Expert advice

Contact us with your questions and we'll answer, day or night. Learn more