This fund was created by: Kellie Moore Nay,  Stephanie Peterson Harris and Darci Petersen Stapley
In the fall of 2006 our friend Lauri Palmer Canales began a journey that no one wants to be on. As some of her closest friends, we are asking you to please take  just a moment to read this page. Hopefully reading this will inspire you to give just a little of yourself in order to help our beautiful friend.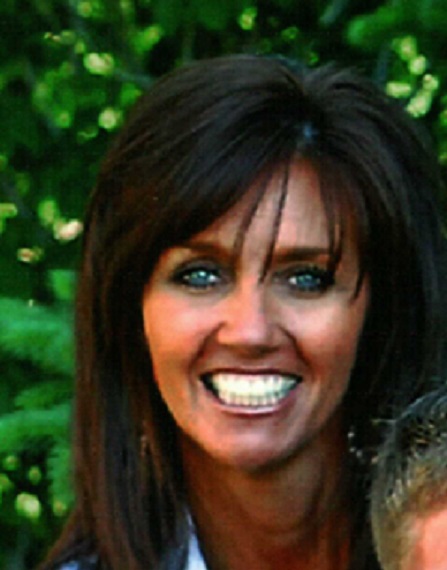 It was during that fall, Lauri found herself trying to understand the disabling disease that had suddenly attacked her body. She describes it like someone has poured acid on the inside of her skin; no matter what she does, she can't stop the burning. Lauri withdrew and seemed to pull away from those that she loves most.  As her friends, we were forced to watch her suffer for the next 3 years with no diagnosis and with no relief from the constant burning pain that she was having to endure.  She slipped further and further away from all of us who were so worried about her.  She was sent from specialist to specialist, the test results were always the same- 'normal'.  No one seemed to have any answers but those of us watching her knew that this was anything but 'normal'.  The change in Lauri was most noticeable to her children.  One late night in the summer of 2009, Christopher (Lauri's oldest son) was unable to sleep and just happened to turn on ESPN.  Lauri truly believes that this was an answer to many years of prayer.  As he watched the story of Kate Conklin, he was 100% certain that his mom was suffering with the same disease. 
Erythromelalgia (EM) is an extremely rare neurovascular pain disorder that is said to affect only 1 in every 1,000,000 people and is characterized by intense, severe burning pain to the bodies extremities. Lauri now had a name for the disease; however, EM is so rare she could not find a doctor in Utah that had ever even heard of EM, let alone one that had treated it. Finally, her family found a doctor at the Huntsman Cancer Center that had previously treated one case of EM.  After going through numerous bone marrow and blood tests, it was confirmed she had EM. Unfortunately, it was determined she had the more severe form of the disease.  Only 20% of EM patients are affected with this form-not only are her feet and hands affected, but she also feels the intense burning on face and ears.  Lauri specifically remembers an appt. where she was introduced to a visiting doctor from Johns Hopkins. The Dr. informed Lauri that in forty years of practice, she had only heard of EM but had never actually met anyone with it.  Lauri was told that at that time, she was only one of approx. 400 people in the U.S. living with EM. She was then told something she was not prepared to hear.  The Dr. said
"there is no cure for your disease,
therefore a very high percentage of patients with EM commit suicide when they can no longer deal with the daily battle of their body feeling like it's on fire so statistics are hard to keep accurate."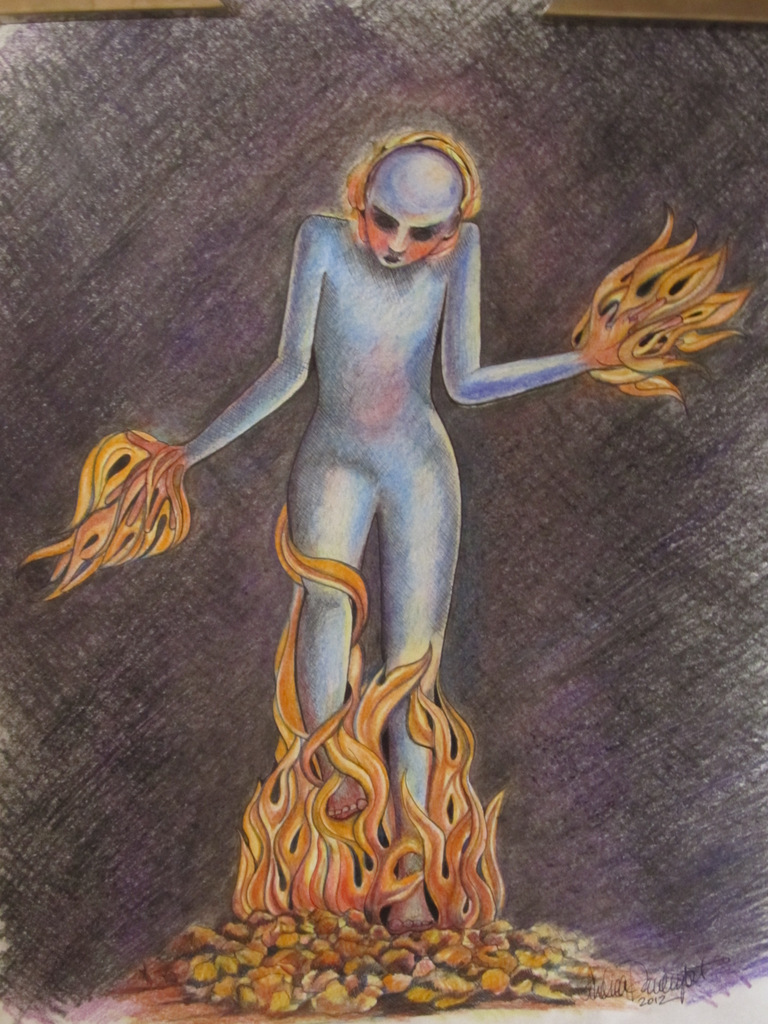 When remembering Lauri, most would likely say it's her smile that's remembered most.  That is the reason we're asking for your help.  We, as her closest friends, have struggled as we watch our confident, outgoing, smart, happy friend slip away.  Lauri has truly become a different person.  She is withdrawn, quiet and doesn't smile like she used to.  Although she tries to stay optimistic and smile, she is in a great deal of daily pain. This pain causes her to clench and grind her teeth in order to get through it.  This has resulted in permanent damage to both her teeth and her upper jaw bone. Without some kind of treatment, this damage will only continue to get worse, to the point where she actually loses them.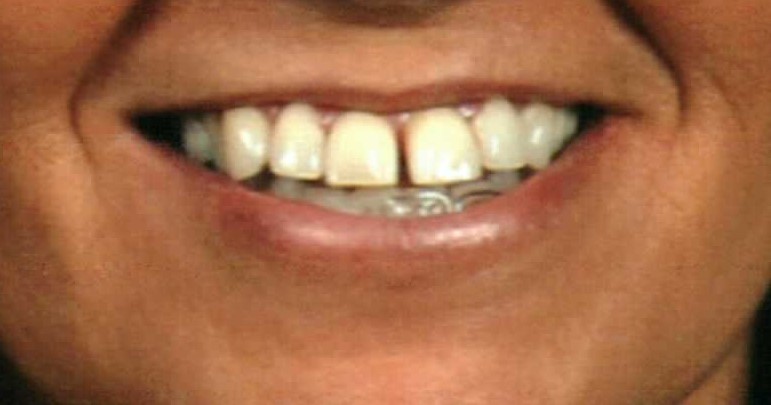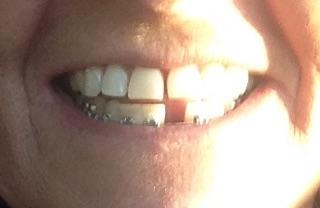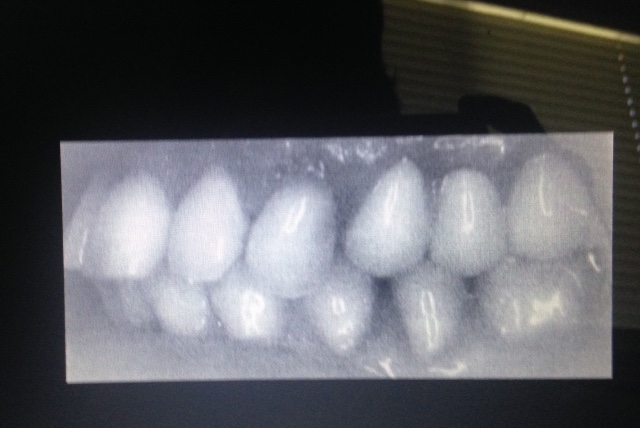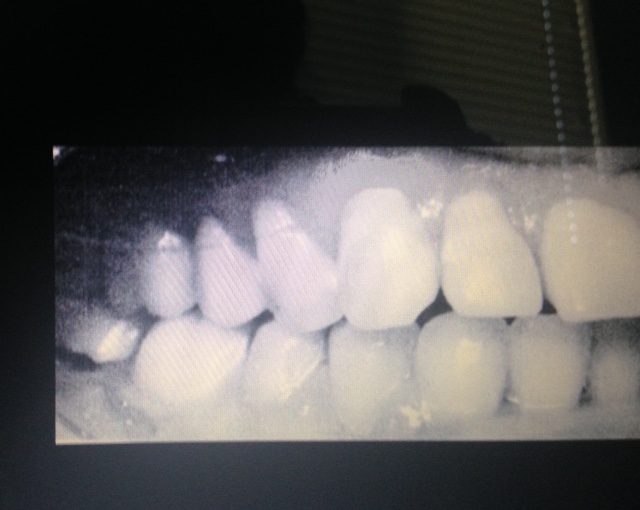 Lauri's dentist mentioned that in 25 years of practice, he has never seen anyone do that much destruction to their own teeth/jaw bone due to dealing with this kind of daily pain.  In an attempt to stabilize her teeth and repair the damage she had already done to her teeth from the excessive force of clenching, Lauri spent more than 5 years in braces with her teeth wired together. Unfortunately, even with all this time and expense, the stabilization wasn't enough.  Lauri now has no other choice but to have her top six front teeth extracted, her upper jaw bone built up with cadaver bone, and a permanent bridge put in to replace her now useless teeth.
The surgery needed to accomplish all this, will ultimately cost $15,000.  While Lauri does have medical insurance, her claims and numerous appeals (written by the the many doctors involved) have been denied stating that this is a dental procedure.  The same denials came from her dental insurance maintaining the damage was done as a consequence of a medical condition.  As her friends, we are hoping to quickly raise enough money to provide Lauri with the means to have the required surgery with the expectations of repairing some of the damage that has been done; also in hopes the surgery can help prevent any further damage.
As her friends we want her to know just how much we care;  while we cannot cure her disease this is something that we feel we can do to help her and let her know she is loved!!!
Thank you so much for your time…..Anything you can do to help will be greatly appreciated!