Kel's Fight Against Leukemia Fund
Meet Kel Mulholland
—marathoner, cyclist, Marine, dogsledder, nature lover, Good Samaritan, husband for 35 years, father of four, grandfather of three—the toughest guy I know, with a heart of gold. He's my dad and I'm pretty proud of him. He has been battling acute myelogenous leukemia (AML) for the past four years. He is 59. We found out last week that his cancer has relapsed. Dr. Litzow estimated that without treatment, my dad would have another 1-6 months left. (For those of you who speak cancer, a bone marrow biopsy on January 22 showed his leukemia blasts at 50%, with 3% in the peripheral blood.) He will soon be starting a round of aggressive chemotherapy at Mayo Clinic in Rochester, Minnesota, where my parents happen to live.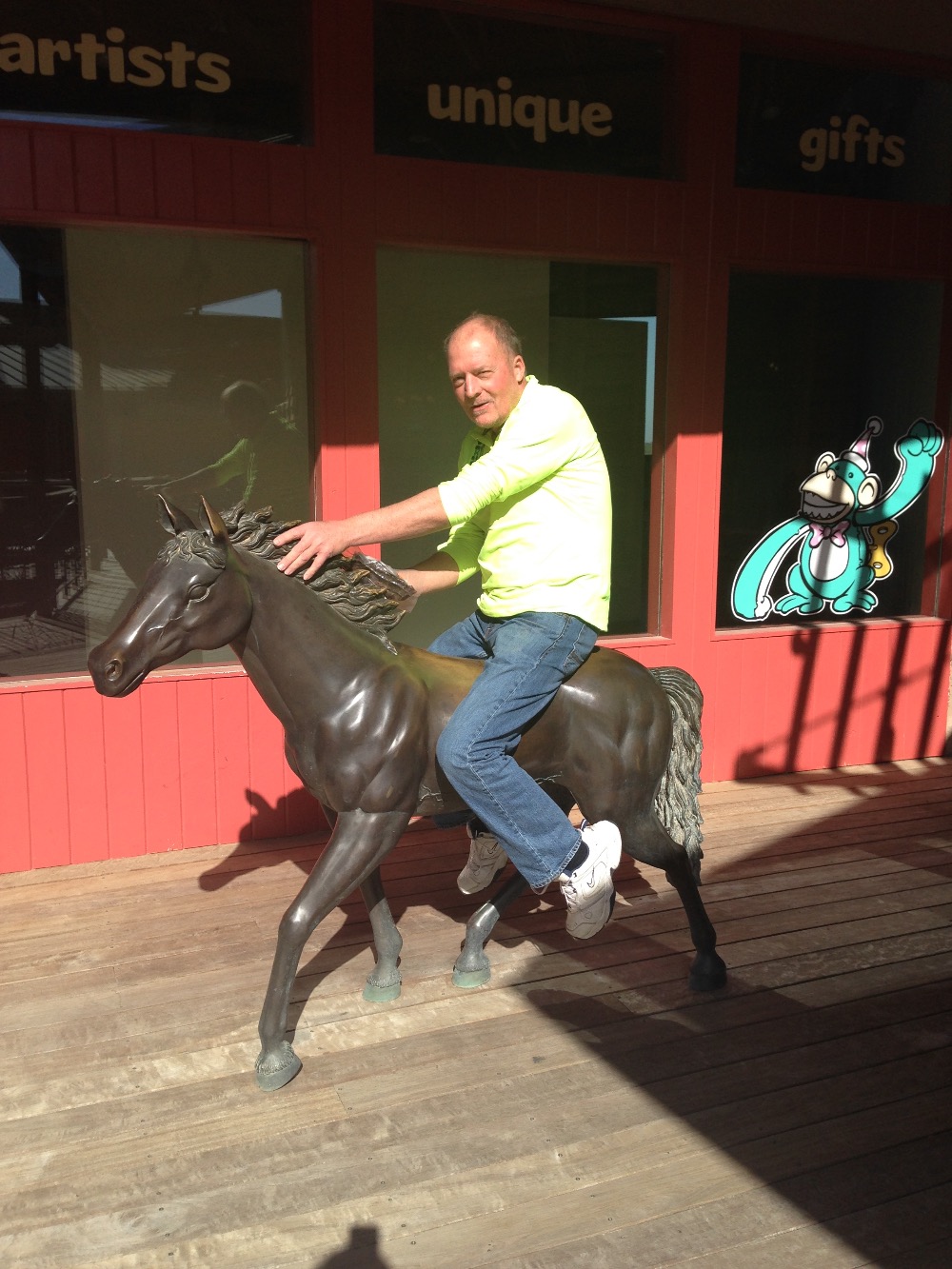 He's already had half a dozen rounds of chemotherapy that wouldn't keep him in remission, so two years and three months ago he had a sibling-match blood stem cell transplant. While it gave us two cancer-free years, it was NOT an easy ordeal. He spent several weeks in and out of the hospital, dealing with vomiting, fevers, swollen calves and ankles, black hairy tongue (google it), mouth sores, neuropathy, muscle pain, chronic graft versus host disease…the list goes on. How he manages to keep going astounds me. The human body—and mind—is an amazing thing. I know he's not fighting for himself, but rather for us—and because of that, he's managed to spend three more birthdays with us, celebrate 35 years of marriage, witness the birth of another granddaughter, and see my brother graduate college.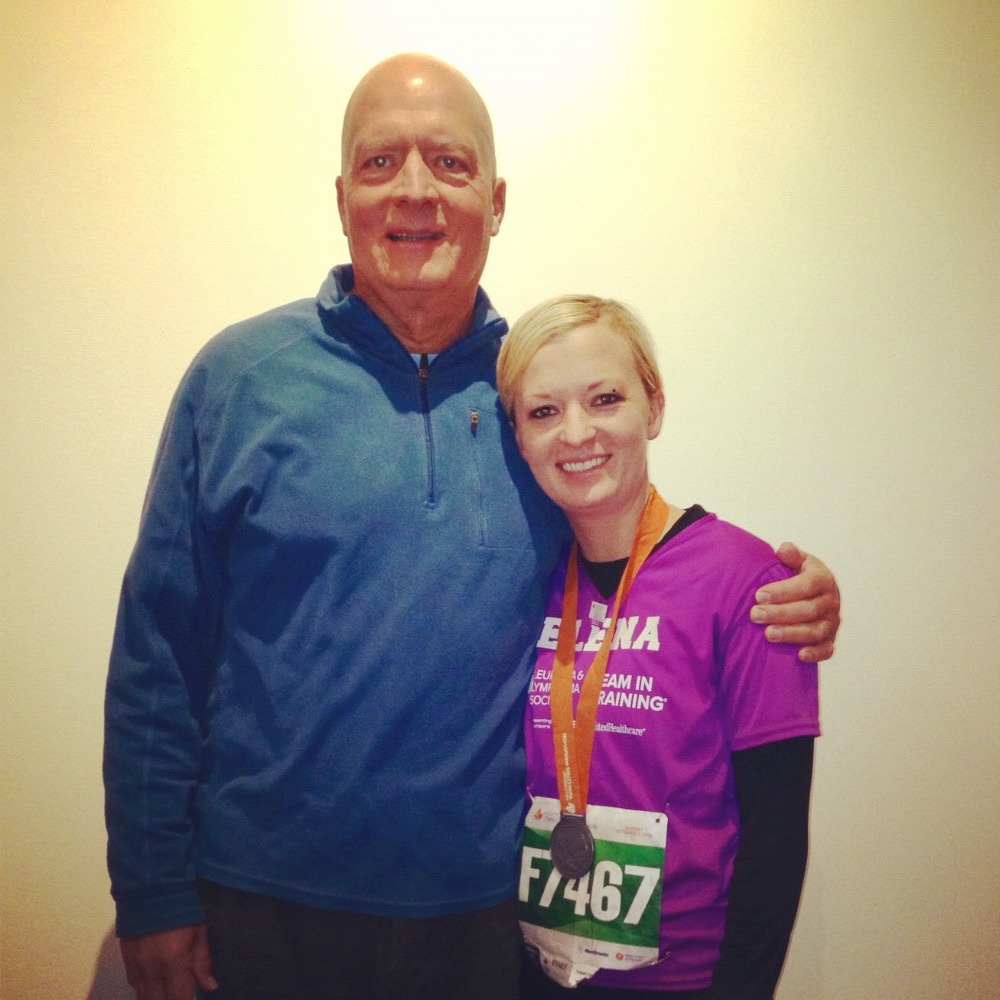 I've run two events in honor of my dad with Team in Training, raising $6,400 for the Leukemia & Lymphoma Society to fund blood cancer research. This time, I wanted to do a fundraiser for my parents, Kel & Judy, to help with some of the medical and day-to-day expenses of fighting cancer for four years. Our family's bookstore closed in December after 57 years of business, which put my mom out of a job, so I'm hoping to raise enough to allow her to be able to focus on caring for my dad for the next few months.
Here are some of the ways your donations will help:
$1 – Whoopee cushion for my dad's hospital bed (teehee)
$2 – Non-hospital cup of coffee for my dad (or tea for my mom)
$3 – A high-calorie snack
$5 – Parking at the hospital
$10 – A good book to read
$13 – Chicken Tetrazzini at Victoria's (for when the hospital menu gets old)
$15 – The "good" lotion for that scaly chemo skin
$20 – Lunch for two
$25 – Tank of gas getting to-and-from the hospital
$30 – Acupuncture session for nerve pain
$50 – Help with groceries
$75 – Not gonna lie, this one is going toward the lottery
$100 – One IV bag of saline (NOT joking – that's what they cost!)
$200 – One minute of Dr. Litzow's time (THAT's a joke! We love Dr. Litzow and I hope he's getting paid that much – he's an amazing doctor. We've absolutely had world-class care at Mayo Clinic.)
$250 – Help with world-class hospital bill
$300 – Weekend getaway for Kel & Judy
$1000 – A week of no worries about not having a steady income
$2000 – Two weeks of no worries—even better!
$5000 – Bucket list trip with the fam to Glacier National Park in Montana
$1,000,000 – Bionic legs. (What's neuropathy?)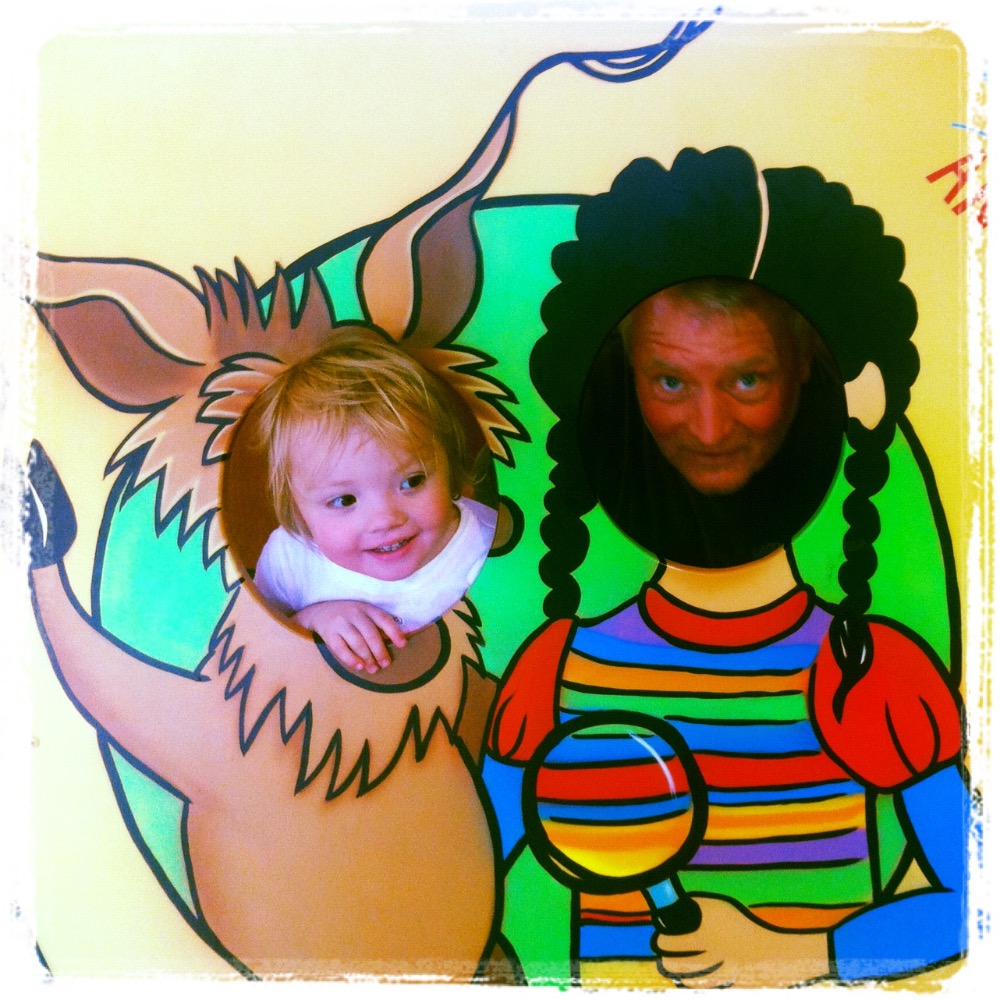 If you can't donate money, I know my parents would also appreciate donations of time—helping with transportation, babysitting the grandkids, help cleaning/cooking. When I talk to people about my dad's cancer, their response is often "I'm so sorry . . . I don't know what to say." Those of you who know him know that he is a pretty sarcastic guy who loves a good joke—so how about telling us one? Cancer is a grim business, but we haven't lost our sense of humor through all of this—I believe laughter is the best medicine, so lightening the mood is always appreciated. We'd love to get jokes and words of encouragement in the form of an email, letter, or postcard.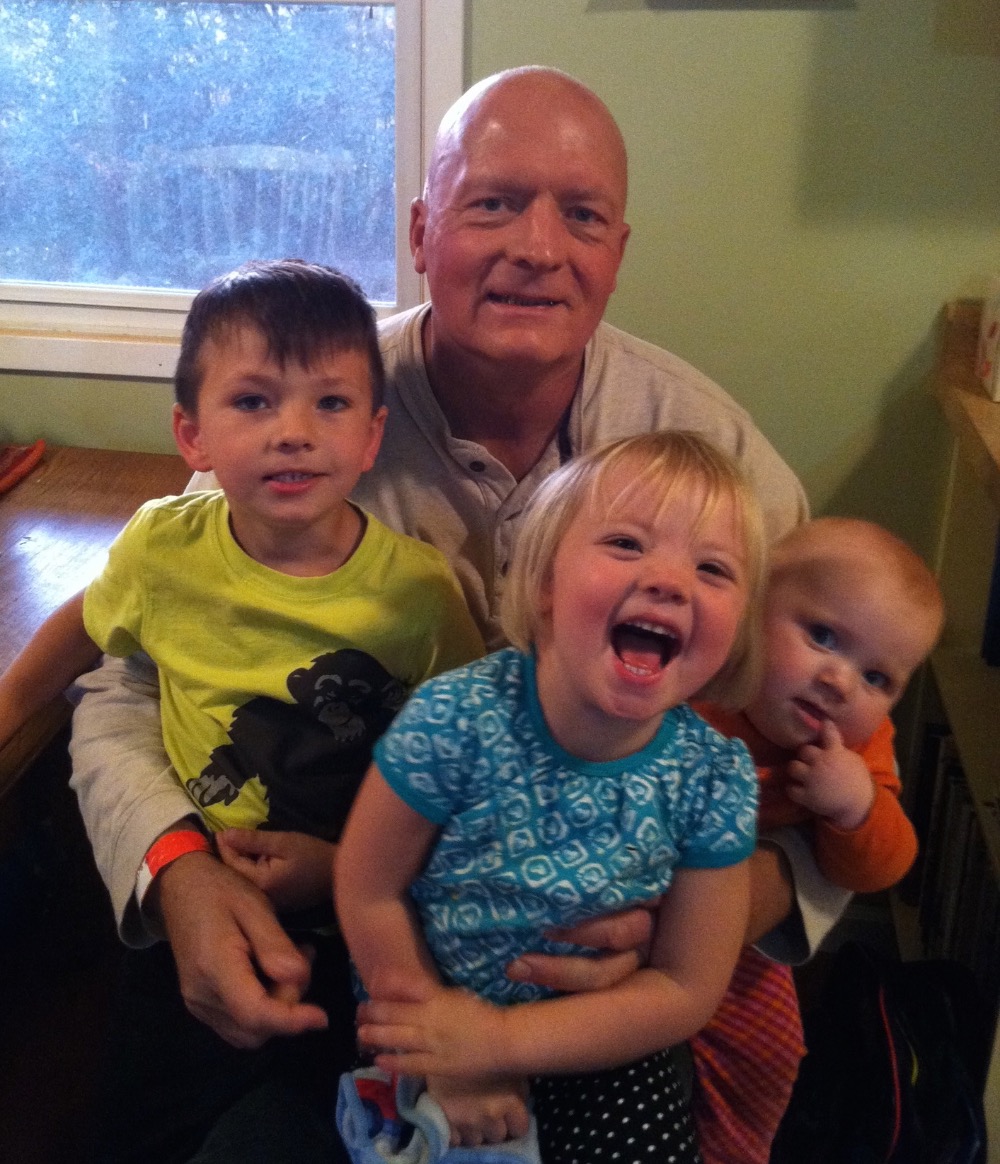 (We love our Baba!!!)
Thank you and God Bless!
- Elena (Mulholland) Meredith

Organizer
#1 fundraising platform

More people start fundraisers on GoFundMe than on any other platform. Learn more

GoFundMe Guarantee

In the rare case something isn't right, we will work with you to determine if misuse occurred. Learn more

Expert advice

Contact us with your questions and we'll answer, day or night. Learn more