The Cat Pack! Luke, Nick, Elvis & angel Minerva
The Cat Pack 

"You never know what's coming for you," is a line that often echoes in my head from the film The Curious Case of Benjamin Button. And I must say, it sums up our lives so succintly...

On December 22, 2020, we lost our son Wyatt (my husband's biological son and my stepson) to complications due to Duchenne muscular dystrophy. Wyatt was a fighter, a bright light, and our hero on earth; tragically, he is now our guardian angel. About a month after his passing, we know he somehow steered us toward a disabled kitten originally named Able. We began to follow Able on Instagram and learned he was born with spina bifida, which for him means limited use of his hind legs and he wears diapers as well. Sadly (but fortunately for us) his first adopters returned him as they couldn't care for him. It was fate...and within days we drove 4 /12 hours each way to snuggle this beauty who we renamed Luke--for Luke Skywalker, the character from Star Wars and The Mandalorian, two of Wyatt's favorite films/TV shows. Luke is as inspiring as Wyatt in so many ways, and no coincidence, the name Luke means "bright white, bringer of light." In truth, we get more from Luke than we could ever hope to give.

But the story didn't end there. We then learned of another disabled kitten. This incredibly sweet, impish character is now our Nick Fury who is mostly blind in his left eye. Wyatt also loved The Avengers, hence the name. We did another 4 1/2 hour drive to get him!

And there's more...after a third kitten adoption sadly fell through, we were contacted by the program director about a special case. A young kitten who'd been surrendered after his owner brought him in for treatment for an animal attack. This boy, whom we named Elvis, required a hind leg amputation as he was on the verge of sepsis. But he also had two blood transfusions as the result of flea anemia (we didn't even know that was a thing!) and he'd been treated for ringworm (a fungal infection, not a worm!).

We thought we were done...until we were out with Luke one day in late September at our favorite brewery. They all know and love Luke there, and a server approached us about a kitten her cousin had found in NYC who was being kicked in the streets by a bodega owner. Although she may have originally just asked us if we knew anyone who might be interested in adopting her, we jumped up to the task. This girl, now Minerva, belonged with us, too! After a spay that was done at a rescue for ferals (that may have caused a hernia, we are waiting to hear) and ear tipping (something they do with trap-neuter-return ferals but which has caused a lot of damage to her ear and is resistant to healing) we drove to Jersey City to get her!

The story should have been just this. Our bunch of super special misfits who would be loved and adored...

BUT, it was not.

Our first blow was when we brought Luke in for a neurological assessment. We were told it would be upwards of $4000 with fees just for the MRI to determine his potential treatment and whether he might be a candidate for a wheelchair. Our early fundraising efforts fell short.

Then, although we'd been told Elvis had been properly cleared of ringworm, he evidently wasn't and he brought it into our home. Every fur baby in the house got it, with the exception of Minerva. Vet visits, oral medications, antifungal baths, disinfectant cleaning, replacement pet beds and the like have cost us over $1000--SO FAR! We're not through it all yet!

Nick then developed an eye infection, either the recurrence of a prior infection before he came to us which was triggered by his ringworm and his lowered immune system, or something new; we aren't sure. BUT, Elvis also had an eye infection, too. This meant more medication. Elvis's eye resolved, however, Nick's got worse. So that brought us to the veterinary ophthalmologist for more testing. Ouch! Another hefty bill!

And now, the worst news of all. Our baby Minerva, just barely five months old, is at the veterinary hospital. We don't know the whole picture yet but we know she has mild pneumonia and severe hypoglycemia. She's negative for FeLV and FIV but needs an abdominal ultrasound to determine potential liver involvement. We already know this is at least $5500 and possibly more, depending upon what they find and the treatments necessary. Incidentally, the vets believe her ears, which we thought were a genetic curl as an American Curl, are likely that way due to prior abuse or accidental damage. As a result, she may have vascular issues preventing them from healing properly.

We knew what we were getting into when we chose to adopt special needs fur babies. In fact, we WANTED special needs babies!! But what we didn't expect was for there to be these major other medical issues, all thrust upon us unknowingly. And while we hate to ask for help, we know how many loyal and loving followers our babies have -- therefore we are humbly asking for a little bit, if possible, because as we kknow, it all adds up.

We thank you in advance for any help you can offer -- truly NO amount is too small. And please share, share, share this page, follow our social media, and even check out our art on Etsy and Threadless. The monies earned through our art shops also helps to make their lives even better!

Much, much love, from Luke, Nick, Elvis, Minerva and their whole human family!

TikTok: @luke_able_minskin; Instagram: @luke_able_minskin and @lightbringershop; Facebook: @lukeableminskin and @lukelightbringershop; Etsy: LightbringerShop; Threadless: lukethelightbringer.threadless.com.


LUKE



ELVIS and NICK



MINERVA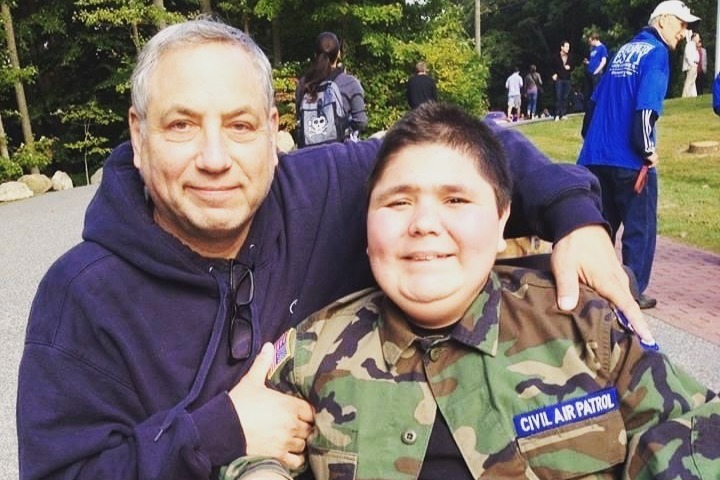 WYATT, OUR GUARDIAN ANGEL
Organizer
Stephanie C. Lyons-Keeley