Kick Nikki's cancer to the curb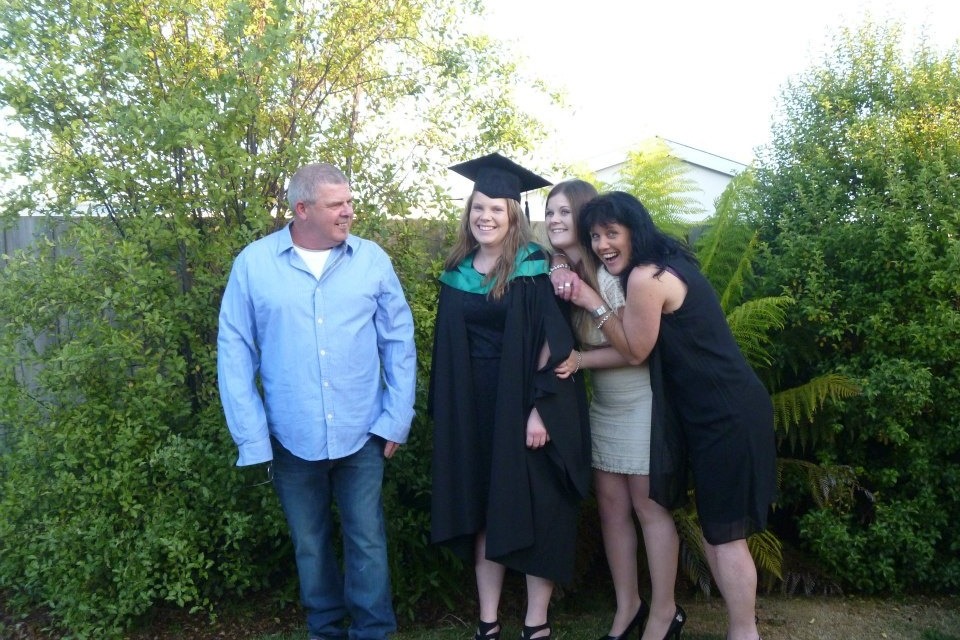 Our beautiful friend is unwell and we would love to give her a hand. 
Nikki was first diagnosed with an optic nerve glioma in 2001.
She has undergone two years worth of Chemotherapy and Radiation Treatment, this managed to keep the devil at bay for a few years, however, she had lost a majority of her vision in her right eye by this stage.
Unfortunately, in 2009 with a follow up MRI it was noted that the tumour had tripled in size in a very short time frame and the monster was bleeding and the executive decision was made to remove the tumour through a risky surgery known as a craniotomy.
Whilst the surgery was a success, the surgeon had no choice but to remove her right optic nerve, causing total loss of vision in her right eye. Due to her determination and will, through the adversity, she completed University to become a Registered Nurse, and then following on with paediatric and child and family health qualifications.
After all Nikki has been through, all she has wanted to do in life is help everyone else around her. Unfortunately, 2 weeks ago, due to a notice of vision lose in her left eye, scan results proved our worst nightmare, her damn tumour has grown back!
Chemotherapy and radiation are not an option as they have been already been used. Surgery is the only option left and it requires being operated on immediately. After fantastic results from the previous surgery we would really love the same surgeon to complete the surgery again.
However medical bills will be over $25,000 which is an unimaginable cost at such a heartbreaking time. Nikki will also have to be off work for a number of months whilst recovering and we would really love to give Nikki a helping hand to lessen the burden and emotional stress to make the surgery achievable in the time-frame they wish to operate in.
Nikki is the most giving, kindest and caring person around and it just sucks how these kind of things always have to happen to the best of people. Any help would be extremely appreciated and we can't thank you enough for any donation big or small.
'It always rains the hardest on the people who deserve the sun'

Organizer
Kirsty Jane Turner
Organizer
East Devonport TAS