Kerala Floods Distress Relief Fund
Kerala is in the midst of an unprecedented flood havoc. The calamity has caused immeasurable misery and devastation. Over 300 people have died. Hundreds of homes, shops, roads, bridges have been totally destroyed. The state estimates close to $1.5B in damages already.

For the first time in history, 35 dams in the State had to be opened. Never before had the State witnessed a calamity of this scale. Experts consider this a 100-year flood. My family has been unscathed so far, and are doing well. However, many have seen their entire livelihoods wash away, and the situation is really dire. 

Close to 90,000 people have had to be rescued from their homes by the Navy and fisherfolk, and over 200,000 people are in relief camps. This is nothing short of an absolute disaster.
I'm raising money that will be sent directly to the Kerala Chief Minister's Disaster Relief Fund. Every small amount helps.

Other ways to contribute:
If you are in Kerala, consider volunteering or donating-in-kind at https://www.keralarescue.in/
If you are elsewhere in India, please donate liberally and directly at https://donation.cmdrf.kerala.gov.in/
If you do not want to donate to the Chief Minister's Relief Fund, please consider donating in-kind at Amazon India. These supplies will be handled by reputable NGOs - Habitat for Humanity, Goonj, WorldVision -- https://www.amazon.in/b?ie=UTF8&node=8891257031 -- International Cards/Amazon accounts can contribute. 

How will the money raised on this GoFundMe be used:
The plan is to transfer the money to a local US bank account and then wire it directly to the Disaster Relief Fund account. I will post all the receipts to prove the amount raised has been transferred in full. 

Please don't hesitate to contact me directly if you have questions or concerns.

Best, Athul

For real-time updates: https://www.thenewsminute.com/kerala-floods https://english.mathrubhumi.com/ 


Images are below are from the BBC: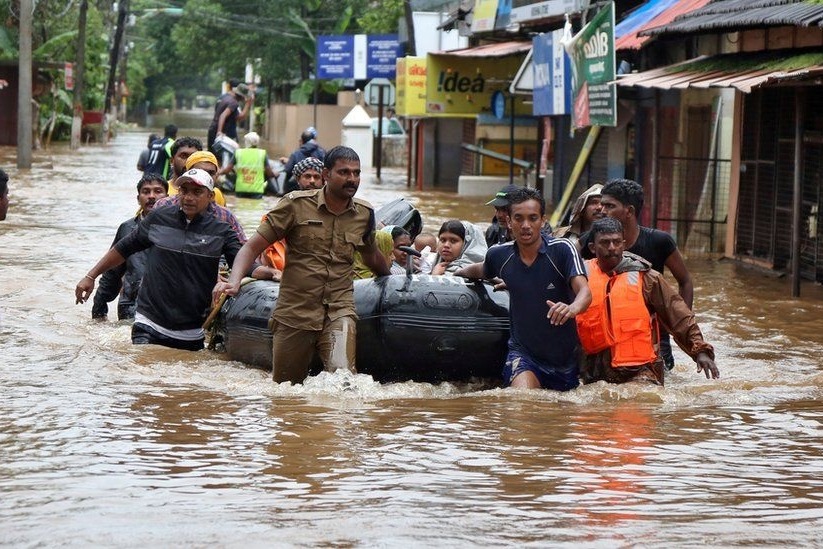 Fundraising team: Kerala Relief (2)
Athul N Ravunniarath 
Organizer
Raised $1,701 from 15 donations
Providence, RI
Archana Balachandran 
Team member
Raised $520 from 2 donations