This is our mom, Leslie. We three kids were very lucky to have such a strong woman to guide us and care for us. We have never been alone, always had a support system and a shoulder when we needed it. Now it is our turn to have our momma's back. Here are some things we think you should know: In December of 2014, Mom was rushed to the ER for what was originally thought to be a stroke, as she began slurring her speech and having trouble swallowing. Shortly after, she was diagnosed with Multiple Sclerosis (MS).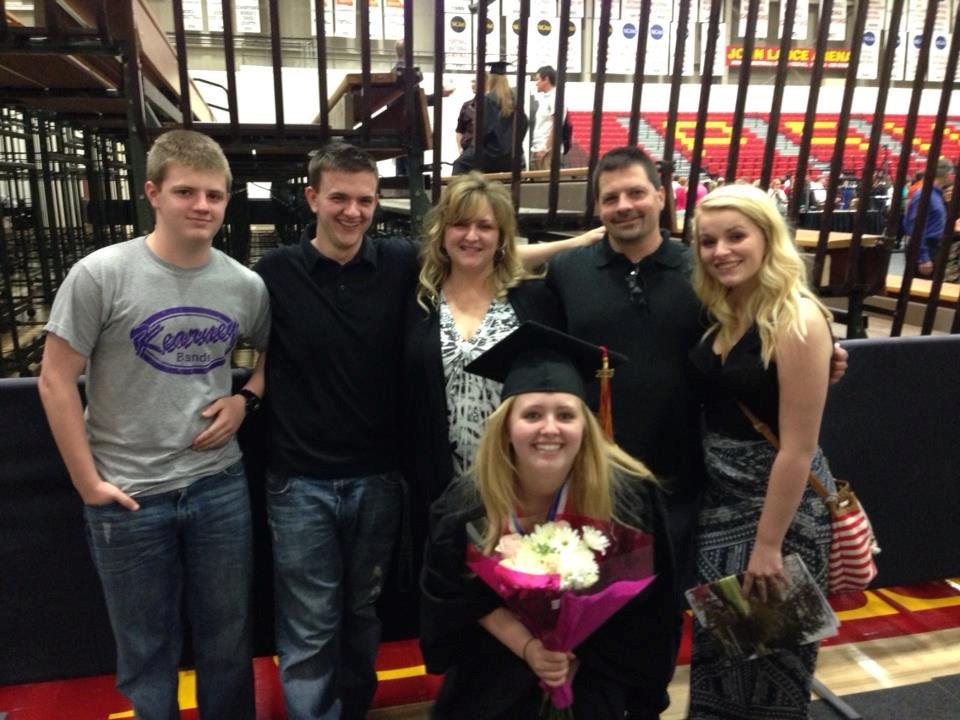 We had heard the term MS many times, but none of us really knew what it meant- not even Mom. We had to do a little research to really understand it, and this is what we've found:
The name 'multiple sclerosis' describes multiple scars or lesions, as seen on the brain and spinal cord. MS works by causing the patient's own immune system to attack and destroy myelin, an insulating substance in the body that sheathes axons, which are the fibers the body's nervous system commands travel through. When the myelin is lost, the brain cannot effectively communicate with the body.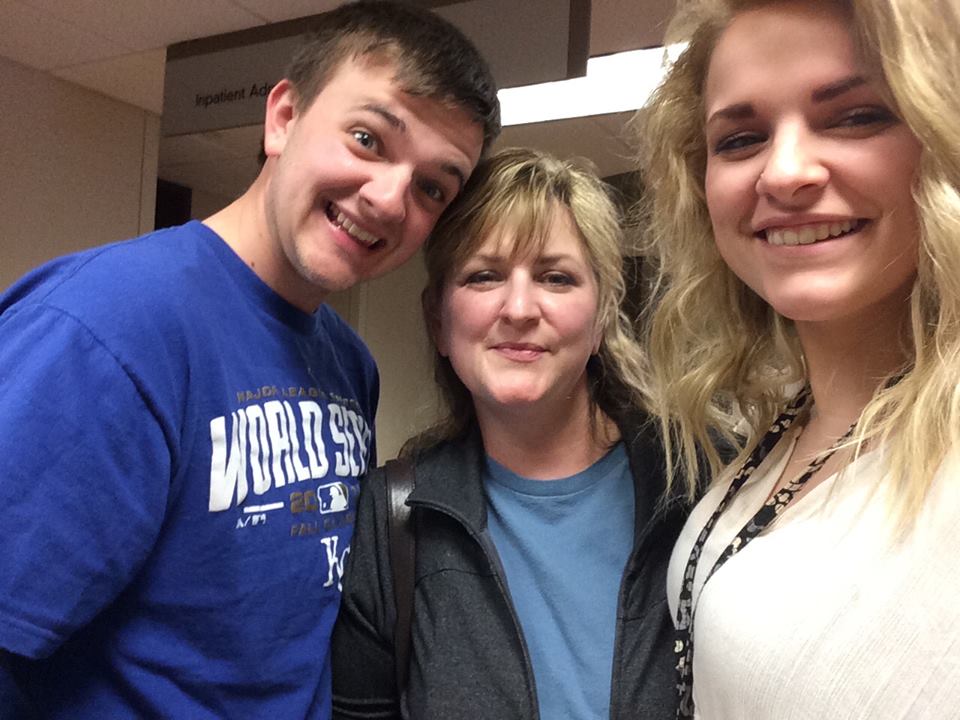 Mom was officially diagnosed with Relapsing-Remitting MS (RRMS) This is the most common form of multiple sclerosis. About 85% of people with MS are initially diagnosed with RRMS. People with RRMS have temporary periods called relapses, flare-ups or exacerbations, when new symptoms appear.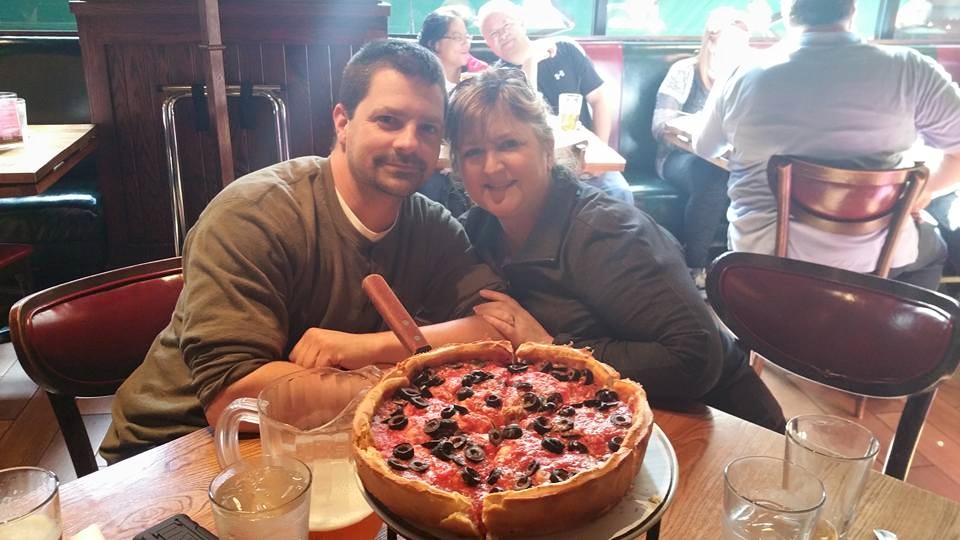 So what does this mean? In some cases, MS attacks the spine and outer appendages of the body. With Mom, her lesions are all in her brain, affecting her motor skills and cognition. While Mom's case may seem more aggressive than expected, we are learning that there were many red flags that were missed. About 7 years ago, her yearly checkup showed that she was seriously deficient in Vitamin D. In 2012, she was diagnosed with panuveitis, a general type of inflammation that attacks all areas of the eye, including the retina. This was causing everything to seem intense and bright, and it made her sick to her stomach. Panuveitis was a trigger to look for other things that cause inflammation, including HIV, cancer, and MS. Both of these have been known to be warning signs of MS.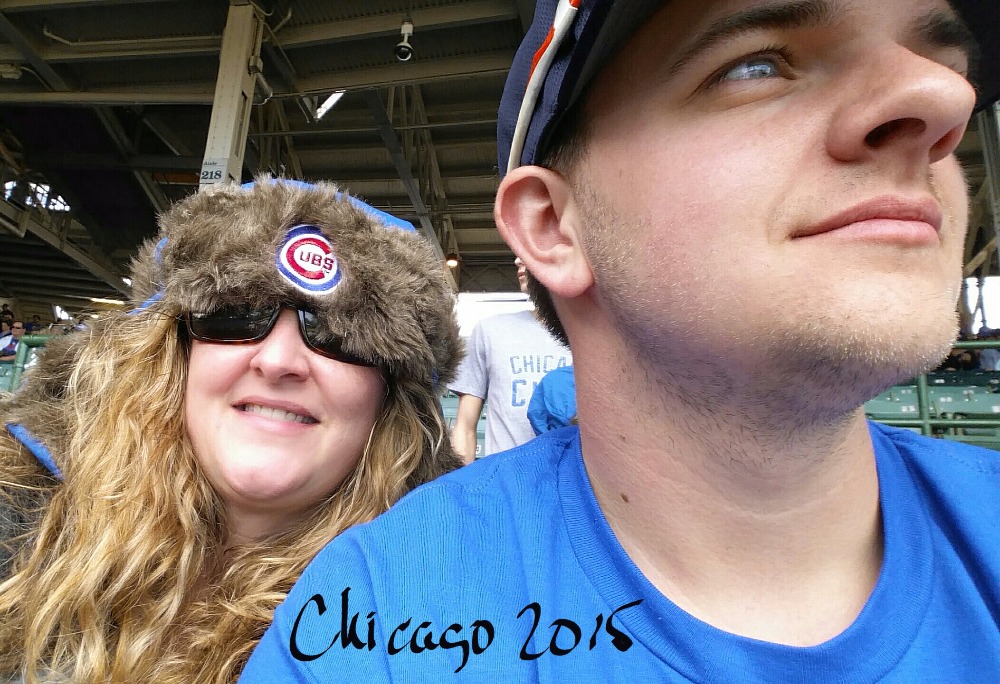 Since being diagnosed with MS, we have noticed new and worsening symptoms in Mom. She struggles getting her words out. It seems like she is mid-sentence and knows what word she wants to say, but has an issue physically saying it, like it gets stuck in her mouth. Recently, she is having problems walking. During this past year, she has had 6 MRIs, 5 of which have showed new or worse lesions in her brain. She was first put on the injectible medication Copaxone and then Rebif but both have failed. We now understand how aggressive Mom's MS is, and that her best chance at stopping this horrible disease is a procedure called Hematopoietic Stem Cell Therapy (HSCT). HSCT is a procedure where her own stem cells will be harvested. She will then be given medications that will essentially kill her malfunctioning immune system. Her stem cells will then be given back to her to help kickstart a new immune system. This new procedure has been amazingly effective at not only sending MS into remission but also helping to reverse symptoms. We are working to save up the $55,000 she needs for the procedure before this disease can do more damage but we need your help.
We are reaching out to all of you to ask for your help to get our mom back. We really appreciate any contribution, big or small.
God bless!
-Lauren, Kate, and Joel