On August 18th, 2017 Kayley, a lively, high spirited and compassionate 7 year old was diagnosed with the rare brain disorder called Chiari Malformation Type 1.5.  Chiari is a serious Neurological disorder where the bottom part of the brain herniates downward and forces its way out of the base of the skull.  This herniation crowds the opening at the bottom of the skull and causes excess pressure to be applied on the brain and spinal cord.  This pressure causes many debilitating symptoms such as neck, back, leg pain and weakness, dizziness, trouble sleeping, horrific headaches, and ringing in the ears. In addition to these symptoms, Kayley experiences memory loss, fatigue, blurred vision , slurred speech, fainting, and choking when swallowing water and food. These symptoms can and, do come and go at any moment.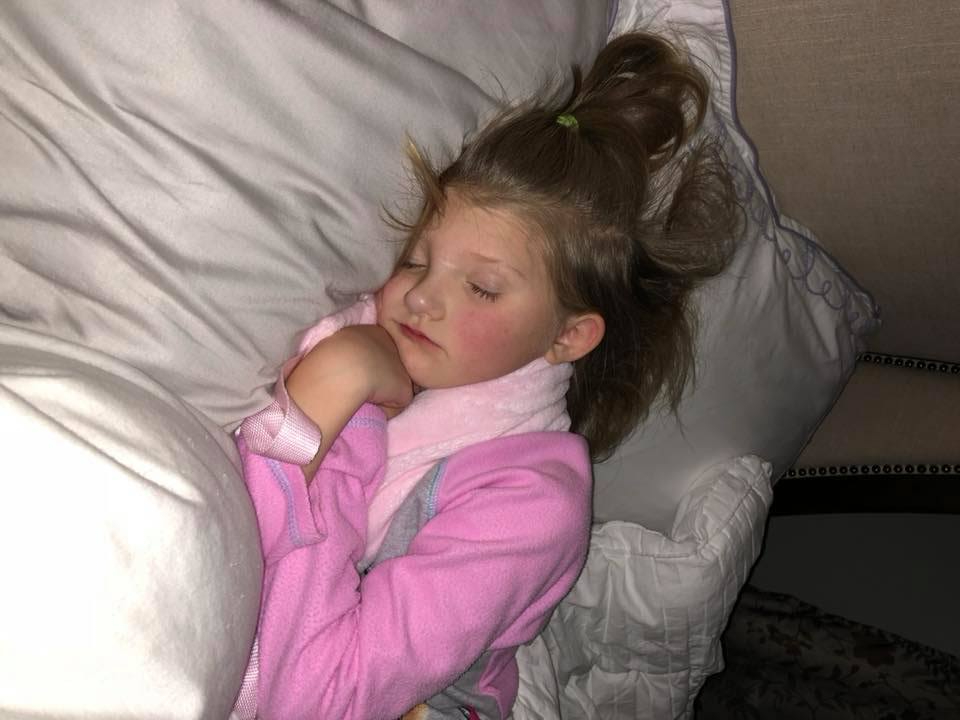 Since Kayley's diagnosis, she has had to withdraw from activities that 7 year old girls love to participate in such as competitive cheerleading, gymnastics and dance.
Kayley has and will continue to have numerous doctor appointments with Neurologists, Neurosurgeons, Ophthalmologists, Otolaryngologists, and Cardiologists. She has also had several brain and spine MRI's which sometimes requires that she be under sedation in order to keep her perfectly still. What a brave little girl to take on a loud MRI machine for two hours straight! She has had a sleep study test, as well as two, day-long cognitive tests. Unfortunately, Kayley has missed a lot of school and socialization time with her friends and classmates due to many factors such as not feeling well enough to make it through the day, doctor appointments and medical testing. She has remained courageous, strong and high spirited throughout all of this.
Kayley has had a few recent setbacks. She has been diagnosed with POTS Syndrome, Dyslexia and is currently being tested for a few other conditions. These issues are associated disorders for people with Chiari Malformation.
Her Neurosurgeon is two hours away and we will be staying close to the hospital during and immediately following her surgery. Donations and prayers will be graciously accepted for Kayley's journey. Monetary donations will be used for doctor visits, travel expenses, food, and lodging. Her brain surgery, which is a four hour surgery, is scheduled for May 23, 2018, and I will keep you posted on her road to recovery.
I hope by sharing Kayley's journey this could help spread Chiari awareness or help someone else's journey.  We are committed to finding a cure for Chiari.
 A heartfelt thank you to all who have taken the time to read Kayley's story. God bless you.