Katti's war against breast cancer ♥
I am one of Katti's greatest and proudest fans. To her, I am simply Aunt Sonee. My sister Sue was blessed with two wonderful daughters. Katti was her youngest. Katti was a 2005 graduate of Swan Valley High School, shortly after her graduation my sister felt confident that her daughters could take command of their lives and destiny, and she left the frigid north and relocated to Florida, leaving her daughters behind in Michigan. Although states apart she has always done the best to be there for her daughters and grandchildren.
Shortly after Katti graduated she met her a loving, caring and supportive man, Brandt. The two married in 2009. The they have worked hard to build a happy, loving relationship. In 2008, they welcomed their first son Kamdyn.
Shortly after Kamdyn's arrival they purchased their first house spending countless hours trying to transform it from a house to a home. In 2010, Katti began the nursing program at Delta College. Together the three of them juggled jobs, daycare and school. In May 2012, the family was blessed with another precious baby boy.
All three of them stood right by her side while Katti finished nursing school. Katti became an RN at Covenant Inpatient Rehab and has goals to someday further her education.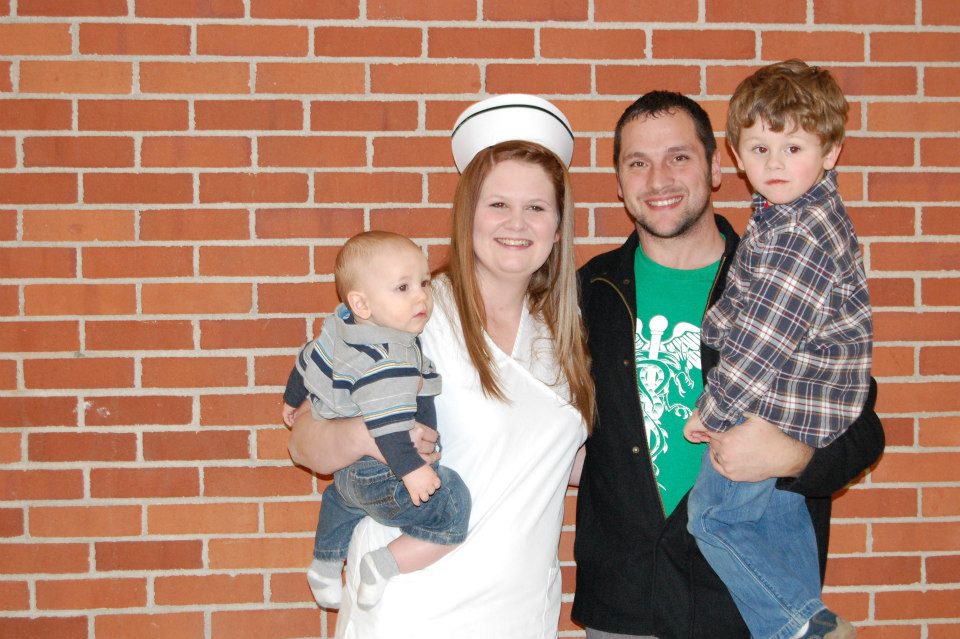 Katti was pregnant with their third final child last year. She was on and off work related to pregnancy complications. In July of 2015 they sold their starter home and purchased a house large enough to accommodate a growing family. Kwynn arrived in August.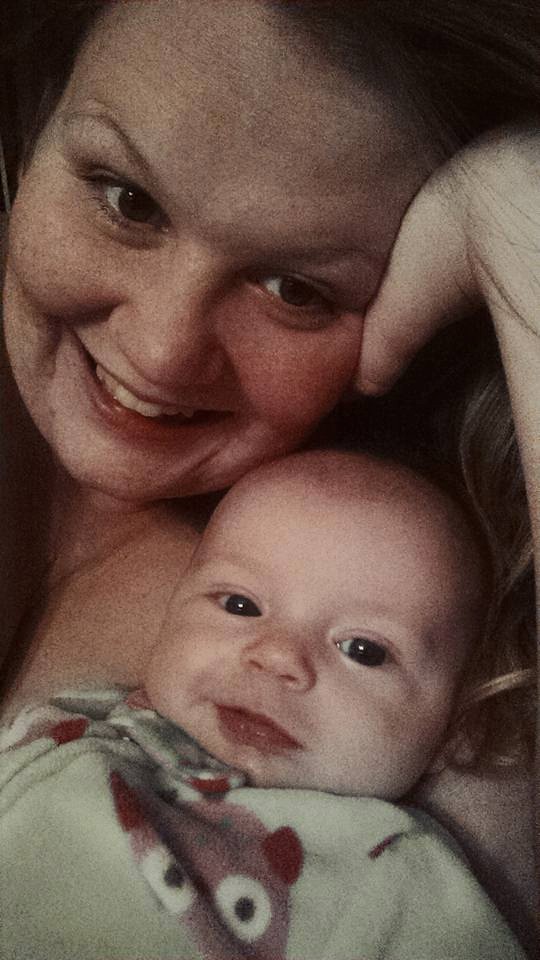 Seriously, I don't know how Katti does it! Just thinking about juggling three little ones, work and a home makes me exhausted. I don't know how this young couple does it but they do! It's been a long difficult journey but it seems they are living the charmed life that dreams are made off ♥!

A few months ago, while breast feeding baby Kwynn, Katti found a small lump in her breast. At a follow up with the OB she brought it to their attention and was told it was a plugged milk duct. As months passed the lump continued to grow and eventually all milk supply ceased from that side. Katti knew that she needed to have further testing done. Soon she was having a breast biopsy done with end results that said Katti has Invasive Ductal Carcinoma tumor grade 2 ER/PR+/HER-. Doctors instructed Katti to wean her daughter immediately.
She will undergo a double mastectomy on June 15, the first of two or three surgical procedures. Followed by two minor procedures. Two weeks after her first surgery they will determine if she needs chemotherapy or radiation. At a minimum she will be unable to work for 12 to 16 weeks. If Chemotherapy and Radiation are necessary it could be considerably longer.
Brandt and Katti are hardworking individuals that do their best to provide the best for their family. With Katti unable to work any resources they have available will be quickly gone. Having recently been on maternity leave, she has exhausted her paid time off account and will have to maintain healthcare coverage premiums and meet the co-pay requirements associated with her current healthcare needs. Mortgage payments, utilities, student loans, childcare, car payments, etc. We all know what it costs to maintain a household!!
My sister Sue herself battled breast cancer a few years ago and knows first hand how quickly things can add up, thus the reason she approached me to help make this page.
It's going to take every ounce of strength this young woman has to fight this illness. Stress alone is a killer, much less taking on cancer. Worrying about making her financial commitments will compromise the battle she is fighting. All focus must remain on the FIGHT!
Please keep this family in your thoughts during this difficult time! With our help we can keep them from losing everything they have worked so hard to achieve. Together we can offer the temporary financial support that Katti and her family desperately needs.
PRAYER IS POWERFUL. PLEASE PUT KATTI IN YOUR PRAYERS!!
I understand that we are all fighting our own battles.
ANYTHING YOU CAN DONATE IS APPRECIATED. EVERY PENNY ADDS UP!!
If financial assistance isn't an option at this time, kindly add Katti's name to your prayer chain at church.
GOD BLESS YOU ALL FOR YOUR GENEROSITY AND SUPPORTHelp spread the word! Katti's Army is growing daily please join us.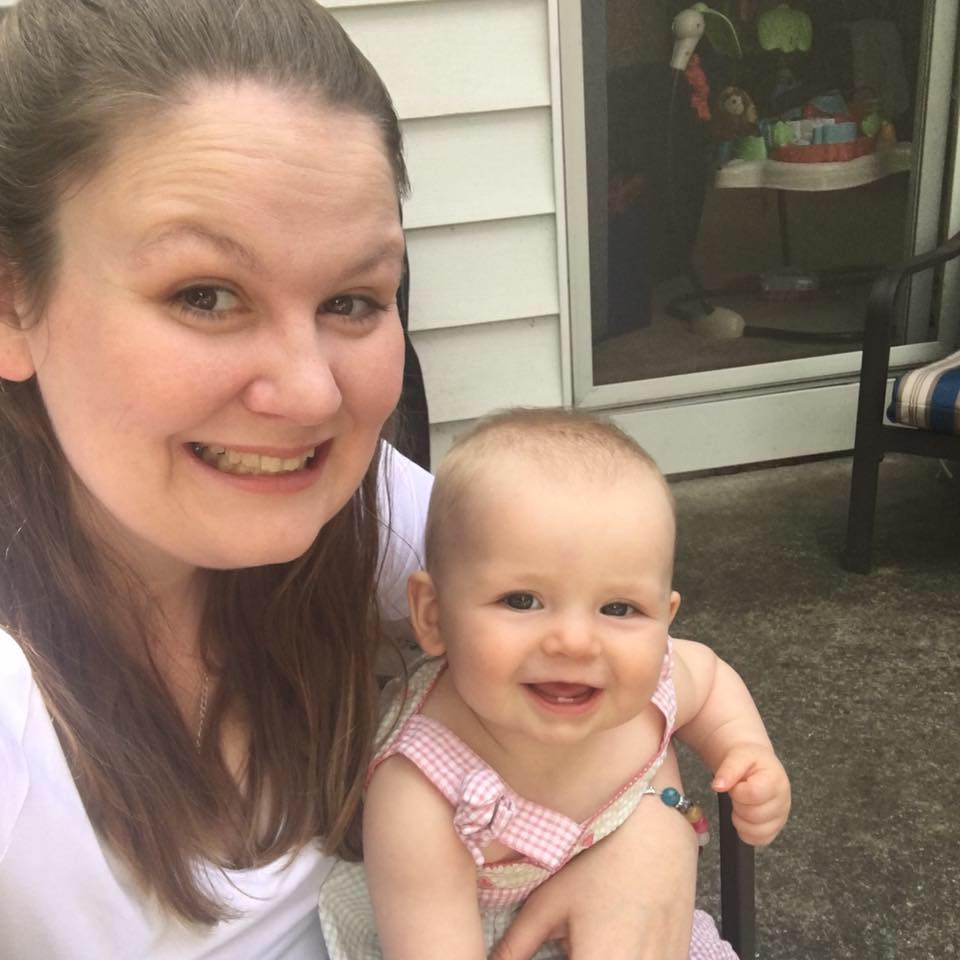 Organizer and beneficiary
Susan Cassiday
Organizer
Saginaw, MI
Katti Reynolds
Beneficiary