Katie Robinson's Medical Fund
My 16 year old beautiful niece Katie Robinson suffers from a disorder that causes a variety of seizures with different strengths, some which cause her to lose control of all motor skills and fall. Her first brain surgery was in May of 2014, with hopes that she would be fully healed. Unfortunately, the seizures have gotten worse. She is now wheel chair bound, unable to go to school or even think about getting her permit.
Three years after her first surgery, Katie will have another operation, only this time the surgery will have to be done out of state. She has underwent an enormous amount of pre-surgical testing, some of which had to be done out of state as well. With all of the results, it was determined that two areas of her brain would have to be resected.
Because the areas being removed are within the areas of the brain that control motor skills and speech, intracranial wiring is necessary in order to deliver precise removal of the tissue. This is something that the Neurosurgical team is not able to perform in Syracuse.
A variety of universities were contacted in regards to Katie's case, including NYU, Boston U, CHOPS, Duke, UNC as well as the Cleveland Clinic. She will be going to UNC soon to meet with the surgical team there.
Katie and her family have been in and out of hospitals, medical centers, testing services, and prescriptions more often than I change the sheets on my bed. They spend hundreds of dollars each month trying to get their daughter healed. Now that her surgery will be out of state, so much more expenses will be coming for them.
I'm reaching out to to the generosity of friends, family, neighbors, and strangers to help. Please consider supporting Katie and her family with the financial burden this has on their lives. We greatly appreciate any help you can give. It's been a long battle and one that she is still undergoing.
Thank you to all who have supported our family, your thoughts and prayers given, your love and strength we need in this time. Thank you.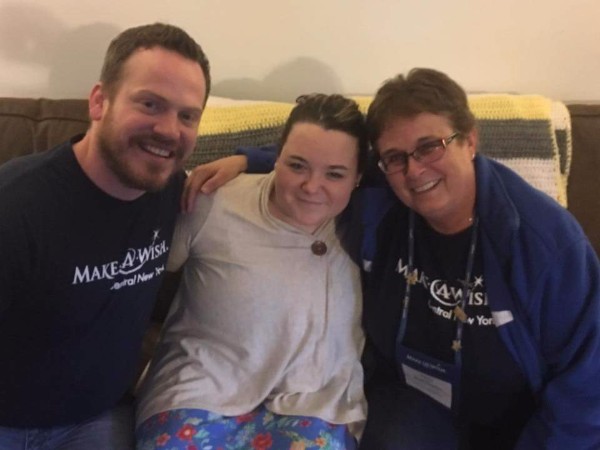 Organizer and beneficiary