Justice for Daylon, Granny's Angel
In November 2011, my first Grandchild, Daylon James, was born and one day later, my precious Mother, Sarah Alice, died.
Surrounded by family, Daylon was born to a single mother, Tiffany, and frankly, at the time, I could see no way that she could survive and raise a baby on her own.... but she did.
As a matter of fact, Tiffany Louise has become one of the best mothers I know. She has sacrificed her own comfort, as mothers do, and given my little Angel more love than I thought was possible! (I raised 5 kids and know what it takes.)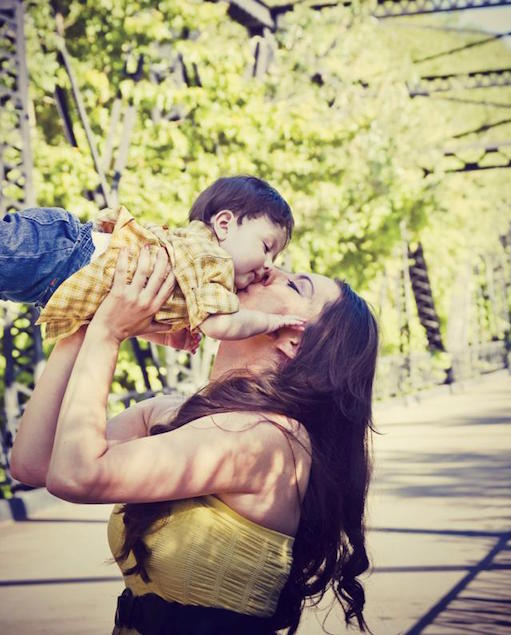 When the baby was born, she did not know who the father was. So she omitted a father's name from the birth certificate. 
At a later date, she made a guess and decided it was probably a man who I will call "SD" that perhaps would want to actually be in the child's life. She moved to Portland, Oregon and got a job and started making a life for both of them. She secretly hoped that the man, "SD", was the birthfather and that he would scoop them up and take them away on a white horse. The fact is, he had no intention of making a life with them. Instead he took what he could get and then cast them away. He even convinced her to file a paper saying she did not want child support from him. They were never in a relationship other than the obvious.
He allowed them to stay at his government paid for apartment for one month and one night in anger, put them out on the street. She called me and texted me desperate because she didn't know what to do. They had no place to go. They began "couch surfing" and quickly we offered them a place to live with us in Arizona.
She got a job transfer, packed what would fit in the car, and gave away the rest and we drove to Tucson. She soon rented an apartment and settled into her job and life was good. She found love and has been tremendously happy.
"SD" was in Mississippi when Tiffany moved and was talking about staying there with his mother.
Throughout this time, this "SD" has called Tiffany sometimes 10 times per day, called me AND even called me through work. Sometimes yelling, threatening, crying, and all behaviors in between. We were afraid of him and cut off contact because of his volatility. He has had people stalk us on Facebook and write nasty letters. It has been pretty frightening.
Three days ago I, the grandmother, got a call from the Beaverton Police Department! They told me that I needed to get a message to Tiffany.....
THE JUDGE GAVE "SD" FULL CUSTODY OF THIS BABY!
She had not been served, notified, or warned....
They told her if she did not surrender her precious baby that she would be arrested and charged with a felony!! Furthermore, they had put Daylon on the national missing children's list!  He was not missing. His mother decided to make a stable life for them both and move somewhere that would provide a roof over their heads and that was safe for them.
There was NEVER an indication that this was happening. Now, she has been ordered to take Daylon to Oregon and give him to a man he barely knows and go back to her life!
No wonder there are so many screwed up families.....HOW in the world can anyone have the power to walk into a judge, file some papers and say, "I want that baby!" No paternity tests, no custody EVER!
Now they are planning on ripping this 3 year old baby from his mother who has nursed and cared for him and give him to this male, a stranger, who refuses to work or go to school and lives off of the government.
OREGON - Washington County judge - what are you thinking?!
Tiffany has no idea what is going to happen. As a 26 year old, she has very little resources, has just got a new job and loves her almost 4 year old son more than her own life.
Why take a perfectly beautiful child and cause so much psychological damage that there is no returning from it?
Anyone who knows me, knows that I would not do this if I did not believe in it.  And I do. Even if it was not my daughter, I would do it for anyone who was going through this.
I am raising money to pay for an Attorney to advocate for this little life. Not really sure how much it's going to cost, but I'm starting here.
Please consider giving. Every penny will go to getting and keeping this baby securely in his mother's arms.

Organizer
Cindie Slack Vertefeuille 
#1 fundraising platform

More people start fundraisers on GoFundMe than on any other platform. Learn more

GoFundMe Guarantee

In the rare case something isn't right, we will work with you to determine if misuse occurred. Learn more

Expert advice, 24/7

Contact us with your questions and we'll answer, day or night. Learn more