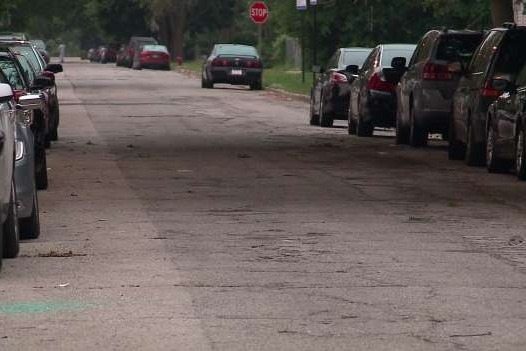 On June 16th, 2019, the lives of Deija Nesbitt, her family and her supporting loved ones changed forever at their annual Father's Day Bar-B-Que. 
Deija is well known as the bright and vibrant young teenage girl she is.  She never got into any trouble, is very popular, a HUGE Lil Durk fan, active member in church, she gets good grades in school and was very active in school activities, dances and events.  Deija has a glow that can shine through the darkest room, a smile that can uplift a person in the saddest moments and the spirit that only God himself can take accountability for.
It was very heavy for all of us to endure the tragic events that occurred on June 16th 2019.  On this very day, a man, who is very much known to all that attended the family Bar-B-Que in celebration of all the active father's in our family, open fired into a crowd of adults and children over a parking space.  The man was asked to move his car from a parking space that belonged to a disabled neighbor to diffuse any drama or  issues that might arise over the space or with the neighbor.  The man refused to move his car which led to an altercation with the person asking him to move his car.  Without a second thought, the man pulled out a gun and open fired striking young Deija, who was sitting in a nearby car, in the face two times.  He has yet to be found and is still on the run.
Deija was immediately rushed to Christ hospital for an Emergency surgery to remove glass that shattered from the car window, from her eyes and her throat.  Two bullets were lodged into her left cheek and her chin.  Neither bullet was removed from her body, as it was safer to leave them.  The one in her cheek was left to work itself out, and the one that went in through her chin has now traveled to her left shoulder.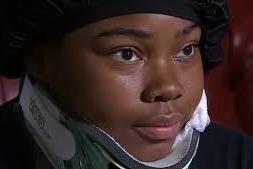 Amazingly, the events that happened on this day neither damaged or brought down Deija's spirits, but has left some damaging health issues that her and her family are seeking to get medical attention for.  Deija now has to have an emergency surgery to get the bullet from her cheek removed as the fragment has infected the wound.  If it is not removed, the infection could rapidly spread to her brain.  
Deija's insurance company will not cover the surgery.  Her doctor gave her a referral to get the surgery done at Christ Hospital and University of Illinois but she was also denied based on her insurance coverage.  Her mother and father tried switching her insurance to one of the major insurance companies, but it will not be effective until October or November.  
With everything that has happened, we are completely grateful for all the support we have received from family, loved ones and people who has extending helping hand.
We come to you as humble as we can, to ask for any donation that would help us to pay down some of her medical bills and pay for her surgery.  We are god-fearing people, and we believe that it does take a village to raise our young kings and queens.  Rather a very small donation, or a large one, a share or a prayer, we send our deepest gratitude to you and those that support us in this journey as we seek Justice for Deija!