Danielle Locklear!! Justice for Dannie
Thank you all for your continued support at this difficult time,for we have lost or dearest Danielle. Donations will now be used toward funeral arrangements and are greatly appreciated at this time. God Bless each and every one of you!

We  need your help in finding Danielle Locklear. Missing since March 11, 2014. Your donations will help with additional searches, posters,newspaper notices, and reward monies etc On behalf of her family and friends who are praying for Dannie's safe return,Thank you!!!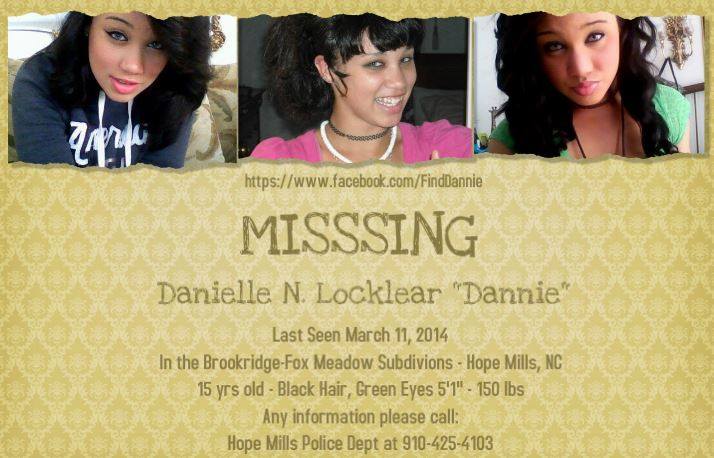 Organizer