Baby Emery needs a heart transplant
Hello, my name is Clyde Jackson. Brittany and her family have been friends of mine for many years. Please take a few minutes and read this. Brittany is a young mother that gave birth to Emery, a beautiful baby girl on December 29, 2015. Emery is a little over 6 weeks old and has already defeated and faced odds that most of us will never have to deal with in our lifetime. Baby Emery has Left Ventricular Cardio Vascular Hypertrophy. Without a heart transplant Emery will not survive. The doctors have told her family this is a very rare condition, approximately 3 in one million babies.
Emery
has already been to the doctors in Jackson and was recently put on two different medications but this is only to prolong her chances at receiving a heart transplant. In two weeks her family has to go back to Jackson, MS where there will be more tests, more procedures and in 4 weeks a heart catheterization. The doctors are also planning to perform a procedure called Norway surgery. This is all to extend more time for Emery so that she may receive a heart transplant and give her a chance at life. The expenses of Emerys hospital bills, the traveling and all other expenses incurred are greatly mounting and this family is already under a great amount of stress. Please help them to ease this financial burden so they can solely concentrate on Emerys well being. If you can or cannot afford to help the most important thing we can all do is keep this precious little baby and her family in our prayers. Pray for healing, pray for Emery and her family and pray for the doctors that God will provide them with the knowledge and skills to make Emery well again. All things are possible with God! Please share this with your friends on Facebook and let's help baby Emery and her family. Thank you!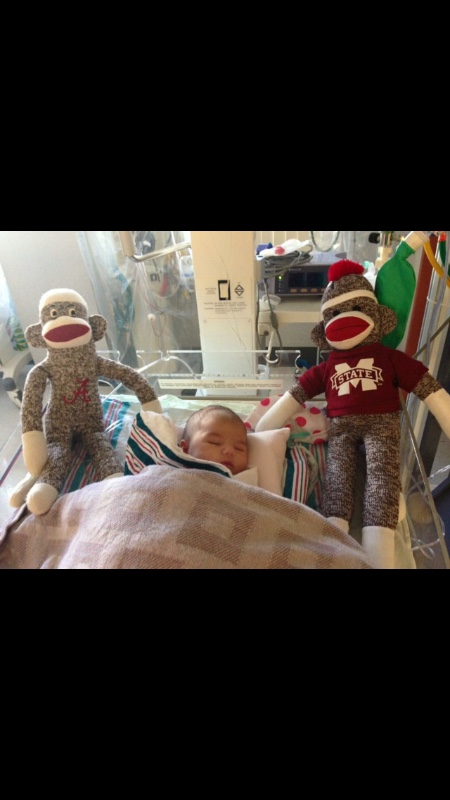 Organizer
Clyde Jackson
Organizer
Columbus, MS