Joviel Gallagher Recovery Fund
On Monday, May 20th,  Joviel Gallagher was involved in a car accident and injured.
Joviel was driving a 1964 Ford F-100 truck on Glendale Ave in Ashland, OR when the driveline snapped, the brakes went out and he crashed headfirst into a tree at an increasing speed.
That night, Joviel was traveling downhill in a residential neighborhood. Houses and cars lined the road. Choosing remain in the truck in an attempt to regain control, Joviel sacrificed his opportunity to jump. He didn't want take the chance of crashing into any of the homes on the street or harming anyone. But when he came to the end of the cul-de-sac, Joviel was forced to jump a curb and slam the truck into a tree. He smashed through the windshield, flew 30 feet and was knocked senseless. When Jo regained consciousness, he was aware that was losing excess blood. He was alone.
Before he could pass out once again, Joviel knew he needed to find help. He army crawled to the nearest house but was unable to get through their gate. Instead, he moved into the middle of the adjacent street and yelled for help. Miraculously,  residents who lived nearby heard Joviel's voice and came to his aid, calling 911 and his mother, Brooke. She was able to find her son and ride-along in the ambulance.
Joviel was taken to Rogue Valley Medical Center for emergency treatment. In addition to a gaping wound on his knee, serious facial and body cuts, contusions, a bleeding liver and a broken nose, Joviel also obtained a terrible compound fracture on his ankle. Both his heel and ankle were twisted out of his body, attached only by tissues and tendons.
The on-call doctor informed our family that the damage inflicted to his ankle was potentially catastrophic. The doctor's main concern was that blood flow to the ankle bone may have been completely cut off in the accident. If Joviel's blood flow could not be restored, the ankle bone could die and need to be replaced with artificial ankle bone. This would impact Joviel's ability to regain full use of his ankle. He needed surgery.
During Joviel's first surgery, the surgeons focused on cleaning the wounds and basic repairs. The following day, a specialist was brought in to administer reconstructive surgery. The surgery was a success! Eight screws and a plate now hold Joviel's ankle in place.
After the procedure, the doctor informed our family that Joviel now has blood flowing to the bone.  However,  it will be some time before we know if it is enough to keep the bone alive.  Of course, we have high hopes that, in time, Joviel will get back to snowboarding, skateboarding and participating in the long-list of outdoor activities that he loves SO much!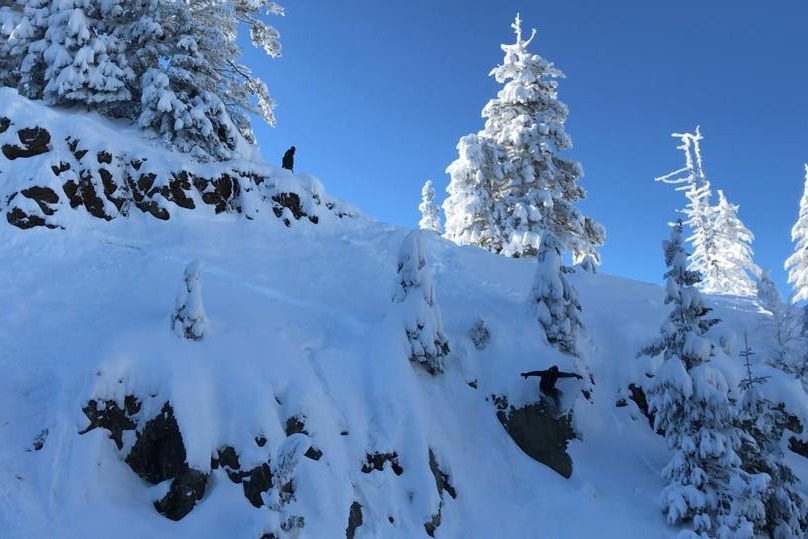 We thank our lucky stars that Joviel did not sustain further or more debilitating injuries. Unfortunately, right now he is dealing with excruciating pain. The nurses at RVMC are working to find the right combination of treatments to help him manage his pain before they can give him the green-light to go home. Once the right solution is found, Joviel can be discharged from the hospital and begin three months of bed rest. We can't wait for him to come home!
Despite all odds, Joviel is alive. This is the greatest miracle. Our family is so grateful to everyone at Rouge Valley Medical Center. They did amazing work and helped make a horrible situation more bearable.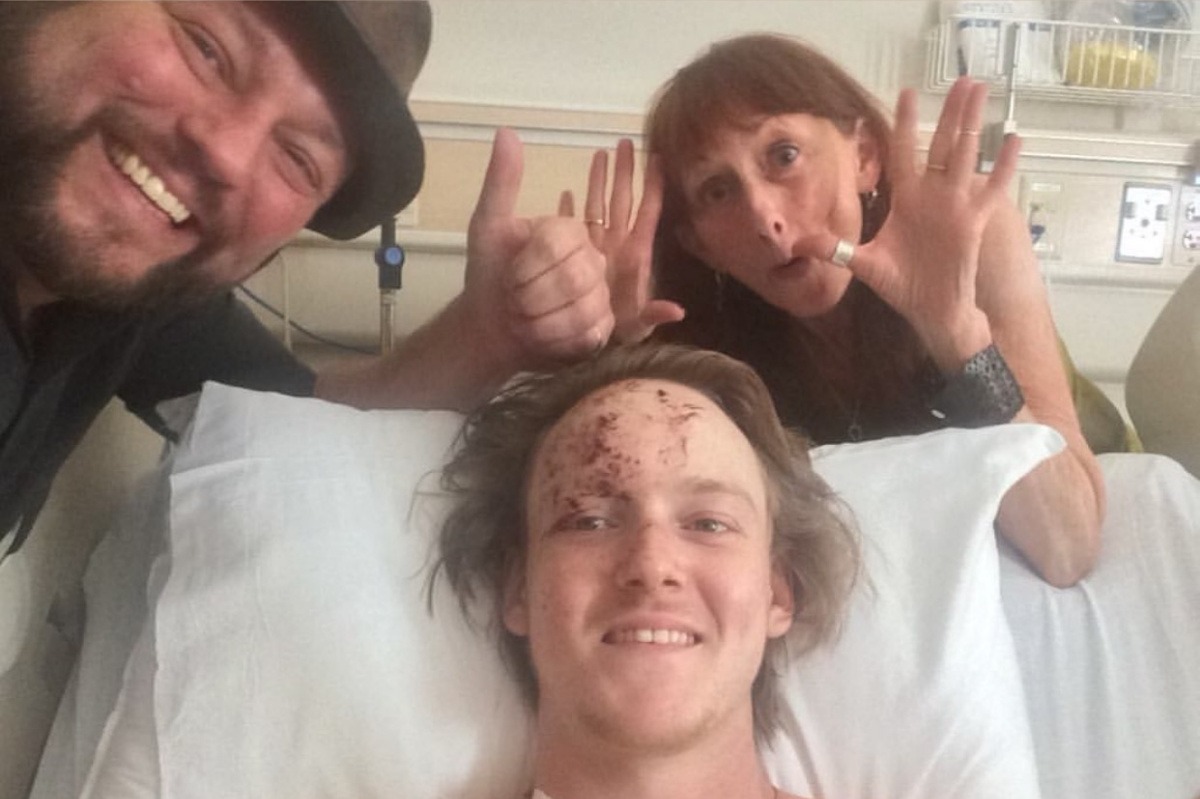 Now that the initial shock has passed, Joviel's immediate family is facing the reality of the future ahead. Luckily, most of the major costs of Joviel's hospital stay will be taken care of by insurance coverage. However, Joviel will have to go through long-term rehabilitation. This process can take up to several years. Admittedly, the prospect of this added expense is overwhelming for Joviel's parents. Though the Gallagher-Sharp-Sapiro clan have support from their community, friends, and family, they are not in the position to cover the impending costs of crucial physical therapy for Joviel's ankle.
As a result, we are launching this GoFundMe campaign for Joviel and his parents, who we love beyond belief. 
Whether you know Joviel, our family or are merely compelled by this story, anything you can give will be deeply appreciated and go towards making sure Joviel can fully recover without the burden of financial stress.
Please help in whatever way that you can. We know that donation isn't always possible so please feel free to SHARE! SHARE!! SHARE!
Thank YOU for your kindness and compassion at this challenging time. 
We love you, Jo!!

Fundraising team (3)
Angelina Hess 
Organizer
Raised $100 from 1 donation
Ashland, OR
Suriel Hess 
Team member
Raised $15 from 1 donation
#1 fundraising platform

More people start fundraisers on GoFundMe than on any other platform. Learn more

GoFundMe Guarantee

In the rare case something isn't right, we will work with you to determine if misuse occurred. Learn more

Expert advice

Contact us with your questions and we'll answer, day or night. Learn more