IVF for Jonathan and Bethany
A Journey of Mercy--- The Road to IVF
First, I want to start by thanking the Lord Jesus for His unchanging love and mercy.  Through this long, and often tiring, 5-year journey to have a child, He has never failed me (Bethany) or my husband, Jonathan.  Even though it has not been what we expected or planned, He has revealed to us that His plans are more than we could ever think or ask.  When we would get discouraged, He always reminded us of His word in Isaiah 55: 8-9:
"For my thoughts are not your thoughts, neither are your ways my ways, saith the Lord. For as the heavens are higher than the earth, so are my ways higher than your ways, and my thoughts than your thoughts."
Our journey as a married couple began on September 19, 2009.  The Lord led us to each other, ordered our steps as youth pastors, and then associate pastors at Evangel Assembly of God.  Though ministry and married life seemed enough to occupy our time, I knew that God had put a dream in my heart, even as a young girl, to be a mother someday. 
That dream was realized in January of 2013. I was pregnant!  Words can't describe the joy that overflowed in us.... and the subsequent disappointment and devastation when I miscarried soon after.  Jonathan and I found ourselves confronting greater pain than we had ever encountered before.  We didn't know how we could go on or if we could emotionally survive another miscarriage.  Many people prayed for us, gave us scripture, and spoke words of encouragement into our lives.... And with God's mercy, we began to try again. 
 We didn't know it then, but our miscarriage... our pain... was leading us on a Journey of Mercy and ministry that was necessary for God to make us into who He needed us to be.  Our prayer was to minister to couples that have been through the pain of infertility.  Everything the Lord allows us to face is always for a purpose, and I knew His purpose was so much bigger than us.  Romans 8:28 says, "And we know that all things work together for good for those who love the Lord and are called according to His purpose."  He said ALL THINGS! Even when our hearts ached so much we didn't think we could keep going, He still worked that pain for our good!
Over the next 5 years, we tried to have a baby, but never became pregnant again.  I have had many tests, blood  drawn more than I could count, several months of fertility medications, FOUR IUIs, 2 months of fertility shots, and this month I will have my second surgery.  Through it all, the Lord keeps speaking to us to trust Him. 
Trying to conceive proved to be very trying for me physically, mentally, and emotionally.  It felt as if we were living the same scenario over and over again:
The same familiar room, cold and sterile... Secluded from the life we live online or before our friends… Alone… Afraid to even hope…. Anticipating the same results: I am not pregnant.  I have not lost a baby. I have not conceived a baby… AGAIN. 
Disappointment and frustration always welled inside me, threatening to spill over in the eternal elevator ride to my car.  Why? What is wrong with me?.... I was so sure…. The doctors were so certain…  How will I tell everyone?… Can I survive another cycle of hope and disappointment?…. My musings were always interrupted by a still, small voice reminding me of the promise he gave at the beginning of our journey... That we have a higher calling:  Our thoughts are not his thoughts; our ways are not his ways.... But He will make a way.   
God had spoken to me almost seven years ago and told me that He knew my desire was to be a mother, but that a child would not come when or how I think it should. He reminded me that if I would trust Him and wait on Him, it would be better than we ever imagined.  I feel every step we have taken, He has opened the door and that has been our prayer:  "Not our will, but your will be done."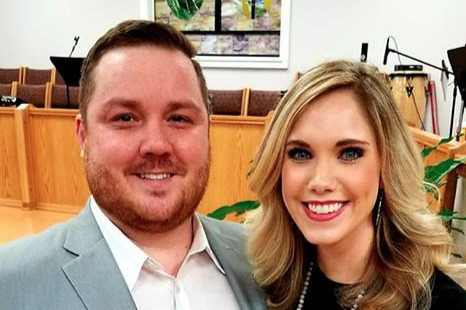 Jonathan and I feel the next step in our Journey of Mercy is IVF.  We are asking you to partner with us to raise the money needed for this complicated and expensive treatment.  Any donation you give will go solely toward IVF fertility treatments and the medications/procedures necessary for us to conceive.  We would like to start these treatments in June.  Please, if the Lord puts it in your heart, help us on our journey. We want to thank all of you for your continued prayer and support.  Without you, this would not be possible. 
We know the Lord is our provider, and we can't wait to see what the future holds for our family.  Thank you in advance for being a part of this journey!  God has promised us a child, and ALL HIS PROMISES ARE "YES AND AMEN!"

Organizer
#1 fundraising platform

More people start fundraisers on GoFundMe than on any other platform. Learn more

GoFundMe Guarantee

In the rare case something isn't right, we will work with you to determine if misuse occurred. Learn more

Expert advice

Contact us with your questions and we'll answer, day or night. Learn more