John Maguire's SCI Rehab Fund
On Jan. 28, 2017, John Maguire was injured in a motocross accident while riding at a track near Santa Barbara, Calif. John suffered a crash that shattered his T11 vertebrae. He was air-lifted to Santa Barbara Cottage Hospital, where he underwent a spinal fusion, surgery to repair a twice broken and dislocated wrist and to heal from a collapsed lung and broken ribs.
Although his spinal cord was not severed in the accident, the damage was profound, and John currently has minimal feeling and function below the waist.
John spent more than two months at Denver's Craig Rehabilitation Hospital, a premier spinal cord injury rehab center designed to help patients become wheelchair proficient and able to live independently.
In this time he also endured a second corrective spinal surgery to correct mistakes with the inital procedure and countless hours of intense physical therapy. 
It has been a tremendously difficult adjustment for John to be confined to a wheelchair every day.  Nevertheless, he has never been one to back down from a challenge and is working tirelessly to regain function is his body.
In mid-July, John received a Stem Cell Treatment, where nerve cells were injected into his body in order to seek out and repair the damaged portion of his central nervous system.  Although this treatment was paramount to his recovery, it was not covered by insurance, and John has had to dig into the last of his savings and even take out loans to make it happen.
While we are all hopeful that this treatment will help John recover function, experts say it must be combined with rigorous integrative physical therapy, including electrical and manual manipulation of the body, to re-establish a neural network.  Already John has made impressive strides toward moving his legs again and experienced some exciting functional gains. However, he needs additional financial support to continue his journey toward recovery.
John is 100 percent committed to walking again, and he believes this goal is possible if he can continue his therapy at Project Walk. He just needs your help to take that first step.
Thank you so much for taking the time to read John's story, and for any donations you can make on his behalf.
John in the hospital, days after the accident
John with his girlfriend Valerie, building strength and having fun as a Craig Inpatient.
John and his girlfriend Valerie on discharge day from Craig
John, Valerie and best friends Lindgren and Nicole.  John officiated Lindgen and Nicole's wedding shortly after returning home from Craig Hospital.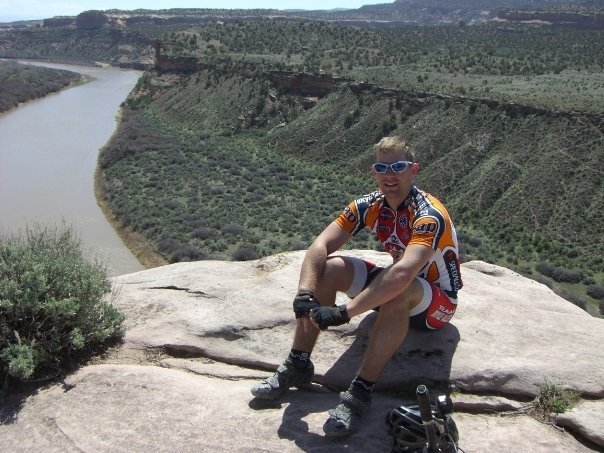 John on a mountain biking trip near Moab circa 2007
John ice climbing in Vail, Colorado Circa 2010

Organizer