Hurricane: Helping Friends in Haiti
By Laura Wagner and Vincent Joos:
On October 4th 2016, the Grand'Anse (Jérémie) region of southwest Haiti was devastated by Hurricane Matthew, Haiti's first Category 4 hurricane in more than fifty years. According to the news that are slowly trickling down, everything that wasn't built with concrete was blown or swept away.  The damage is enormous and we fear for our friends who live in and around Jérémie.
Laura Wagner's friends, the Saint-Fleur and Rivien families, live in a community in the fourth "section rurale" in the mountains outside Abricots, a commune on the far southwest coast of Grand'Anse. Vincent Joos' friends, the Firmin family, live between Port-au-Prince and Chambellan, a commune located in the mountains surrounding Jérémie. Both Laura Wagner and Vincent Joos are anthropologists who live in Durham, North Carolina and who have lived and worked in Haiti for several years.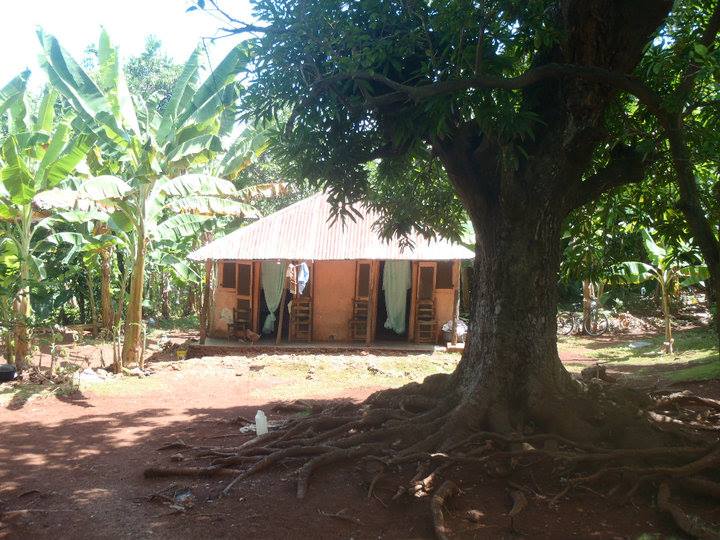 The Saint-Fleurs' family home, in 2012
We have not had news from anyone in the region since October 3: cell phone communication is still down, and the bridges connecting the southern peninsula of Haiti has collapsed.  At this point, only planes have reached Grand'Anse, and the scant
photos and videos emerging from the region
shows
massive devastation
. Though we do not have direct news from our friends, based on preliminary reports from news sources and social media, it appears that almost all the buildings in Abricots and Chambellan have been wiped out. Our friends make a living from subsistence agriculture; it is almost certain that they have lost their livelihoods and primary source of food in addition to their homes.  There are also mounting concerns that the cholera epidemic will escalate in the wake of this latest crisis. 
We are requesting donations that will directly go to our friends in Haiti. We are raising funds now so that it will be able to reach them immediately once contact is restored. Vincent Joos will withdraw the funds every 7 days and send them to Claudine Saint-Fleur, Clomene Firmin (her daughter Franceska Cadet will be the recipient) and Aland Joseph. We will update you every time we will send funds to our friends.
This is the most effective way to directly help Haitian people. 100% of the money will help our friends to buy necessary goods such as food or medicine, to rebuild their homes and to relaunch their work and agricultural activities. We are not working with international NGOs, but with people we have known for a long time, people we trust and love dearly.  
Crises compound crises in Haiti: this is the nature of structural oppression.  Some of you may have read Laura's article that came out shortly after the January 12, 2010 earthquake, about the life and family of Melise Rivien, who died in the earthquake.  Melise was originally from Abricots, and worked in people's houses in Port-au-Prince in order to support and make a better life for her family in the countryside.  Her sudden death was a lasting emotional, social, and economic blow to everyone she left behind.  The money we raise will help Melise's brothers, sisters, nieces and nephews rebuild after this latest injustice.    
Thank you for your help and support! We will give you updates as soon as we have more information. Laura Wagner and Vincent Joos, on behalf of the Rivien, Saint-Fleur and Firmin families.
Important Update: 
Because of everyone's generous donations and rapid help in getting the word out, we have nearly reached our initial goal of $8000. A few thousand dollars is a huge help, but isn't enough to fully rebuild homes, make up for lost crops and livestock, and allow people to replace and replant the crops they lost. For this reason, we have decided to increase our goal amount.
Vincent's friend Aland Joseph just got some very bad news. His family in Fonds-des-Blancs (a communal section located in the Sud Department of Haiti in the Aquin Arrondissement) has lost everything: their houses, crops, animals. Aland will go there as soon as he can to help. In addition to providing funds to the Firmin family, Vincent will also send money to the Joseph family so they can meet their basic needs and hopefully rebuild their homes.
Details of Transactions:
I, Vincent Joos, will share the moeny I receive on my bank account with Laura Wagner. We will both redistribute funds in our Haitian networks. See below:
1. Who we are and where we're from: We are both anthropologists who lived in Haiti for several years. Currently we both live in Durham, North Carolina, USA, where we are employed at Duke University.
2. Our relationship or contact to the parties we're raising funds for: We are raising funds for our personal friends who live in or hail from some of the hardest-hit areas of southwestern Haiti. We have known them for many years. Laura has known the St. Fleur and Rivien families since 2009, and spent several weeks in the summers of 2010 and 2012 living with them in the fourth section rurale of Abricots that was devastated by Hurricane Matthew.
Vincent has known the Firmin family since 2013 and spent several weeks with them in Carrefour. Their relatives, whom he knows well, live in in the second section Boucan in
Chambellan
. The Josephs are Vincent's closest friends in Haiti. Aland Joseph is Vincent's research partner: they have been working together since 2012. Aland's relatives live in the Aquin region. Aland got the news today (10/07/2016) that they lost their houses and crops.
3. How the funds will be spent: The funds will be spent as the recipients see fit. This may be repairing damage to existing homes, constructing new homes, replanting crops or purchasing livestock to replace what was lost in the hurricane, replacing belongings such as clothes, tools, and housewares lost in the hurricane, or possibly more basic, emergency necessities (water, chlorine tablets to treat water, food). Haitian people best know what they need and when, how the money should be spent, and what the priorities are.
4. Your withdrawal plan to get the funds from the campaign to the ultimate beneficiary/ies: We will withdraw the funds from the campaign into our own accounts, then send the money via Western Union to our friends in Haiti. While Western Union does have some additional fees, it is far quicker, more reliable, and easier to track than a standard bank transfer.
However, some of the funds will nonetheless be transferred through banks. Jacques Bartoli will receive money from Laura Wagner and will directly hand it out to Claudine Saint-Fleur in Port-au-Prince. Since we received a large amount of donations, it is safer for Claudine to receive the money through a trusted friend who owns a bank account. We are keeping all receipts of transactions.
Jérémie, Haiti.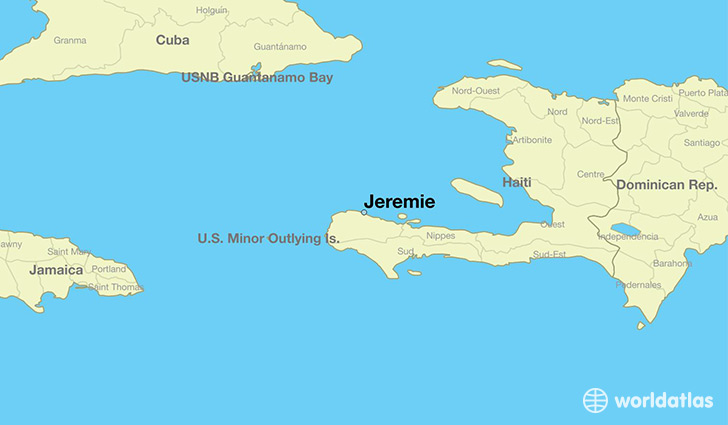 Hurricane Matthew makes landfall in southwest Haiti.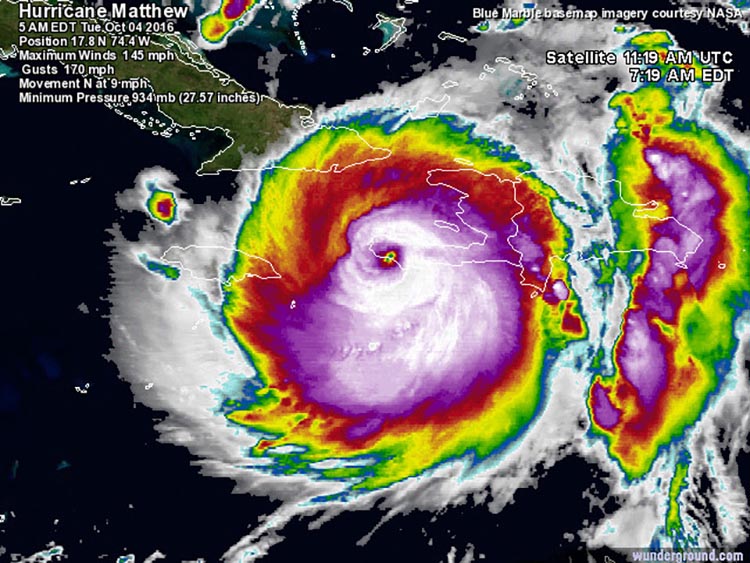 Jérémie after Hurricane Matthew: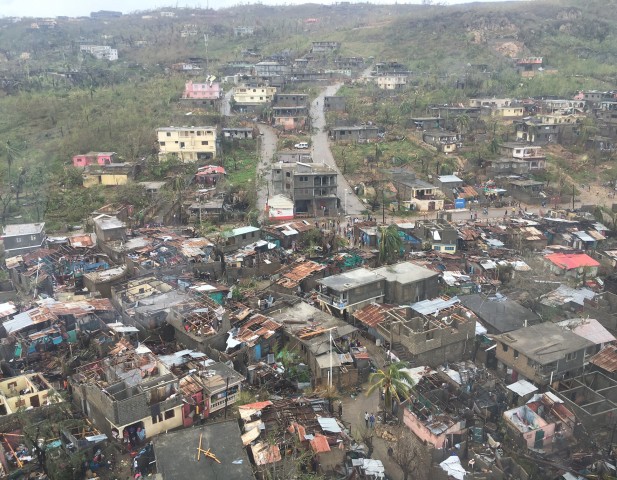 Organizer