JenJen's Emergency Medical Fund
If you're lucky enough to share your life with a Cyclone Border Collie, then you have Jenny to thank.
Patriot's Air Assault, UDX, OA, NAJ, RN, HIC is mother, grandmother, or great-grandmother to almost all of the Cyclone dogs out there.  She is the foundation bitch of the Cyclone line, as well as a funny, high-octane, loving, toy-crazy bundle of joy.  
She's also the best friend of Karen Herceg, the human who's at the heart of Cyclone BCs.
In the middle of the night on June 26, Karen rushed Jenny to the vet hospital for life-saving emergency surgery.  Jenny then spent two more nights in the hospital before being able to go home and be with her favorite human.
We all know how scary it is when one of our canine companions faces a medical emergency.  We also know that we'll spare no expense to make sure they get the care they deserve.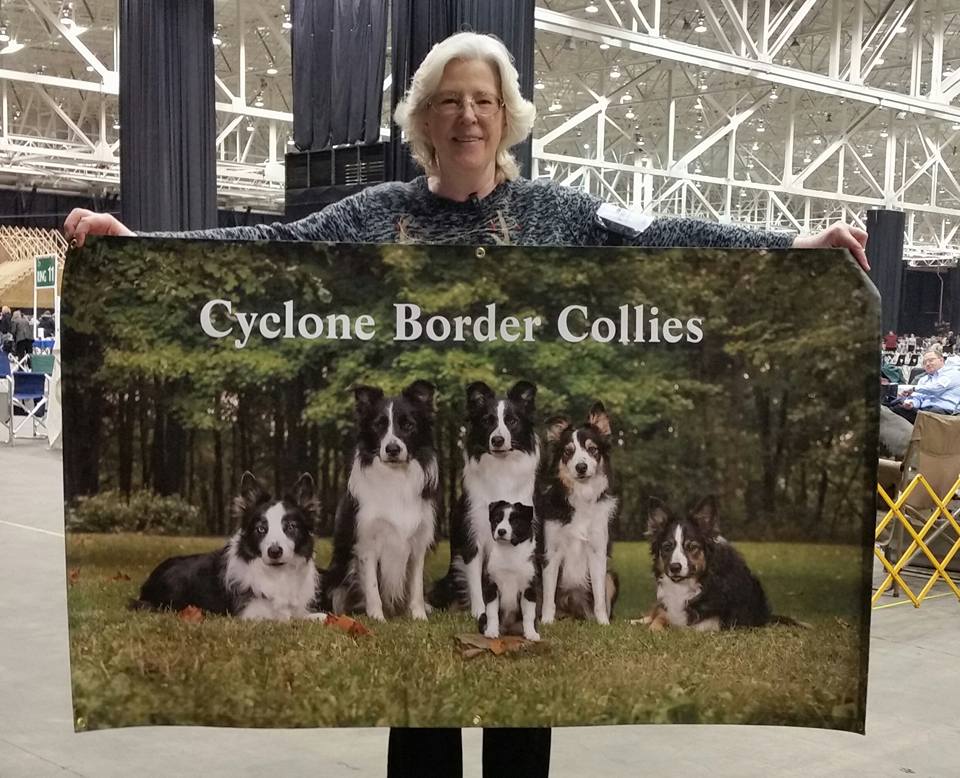 If you have a Cyclone dog, you have had the honor of bringing one of the best-loved, best-raised puppies in the world into your home.  Karen is tireless in her dedication to create working dogs with sound bodies and wonderful temperaments.  She is a  phenomenal puppy raiser.  She truly feels that everyone who has ever taken one of her puppies is a member of the Cyclone Family.  She has given us the gift of not only that extended family, but also the wonderful dogs sleeping at our feet right now.
So let's give some of that love back.  Let's show Karen we appreciate all her time, effort, and love by helping her take care of JenJen the way we all want to take care of our own dogs.
Let's get out there as Cyclones, and fundraise up a storm for Grandma JenJen and Mom-Mom Karen.
Deb, Judy, Zen & Helo Jones 
Organizer and beneficiary