Jeff Sullivan Memorial Gifts
My incredible brother-in-law, Jeff Sullivan, passed away unexpectedly on September 6th.  He collapsed after swimming laps at the Y and couldn't be resuscitated, leaving my sister and two nieces so very shocked and sad.
While there is no good time for a life to end, Jeff's death is especially untimely.  He was fit and healthy and happy.  Always a hard worker.  Always a clown.  An amazing father, and the love of my sister Sara's life.  My mom (Nana) lived with their family and Jeff welcomed her into their home like his own mother. 
My two beautiful nieces, Tessa and Jo, just started college at UNCG a few weeks ago.  I hate that Jeff will miss seeing them grow into the great women they will become.
Jeff and his family lived a simple life.  They don't have a lot, and I know that it will be really tight and tough over the coming weeks.  Rather than sending flowers, baking a casserole, or buying a gift, we ask that you make a small donation in Jeff's memory and help his family transition into the future without him.
Thanks so much for your donations and prayers.  We love you all.
Aunt Trish 
Sara, Tessa, Johanna & Nana
(Poppy, Will & Lydia too)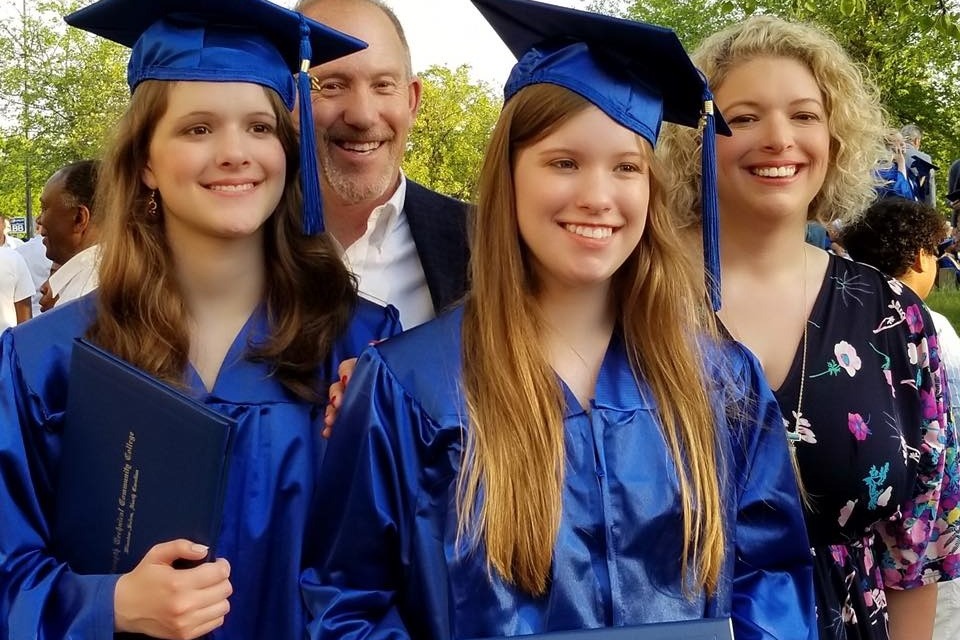 Organizer
Trish Thomas
Organizer
Clemmons, NC