Big Island Circumnavigation for CMT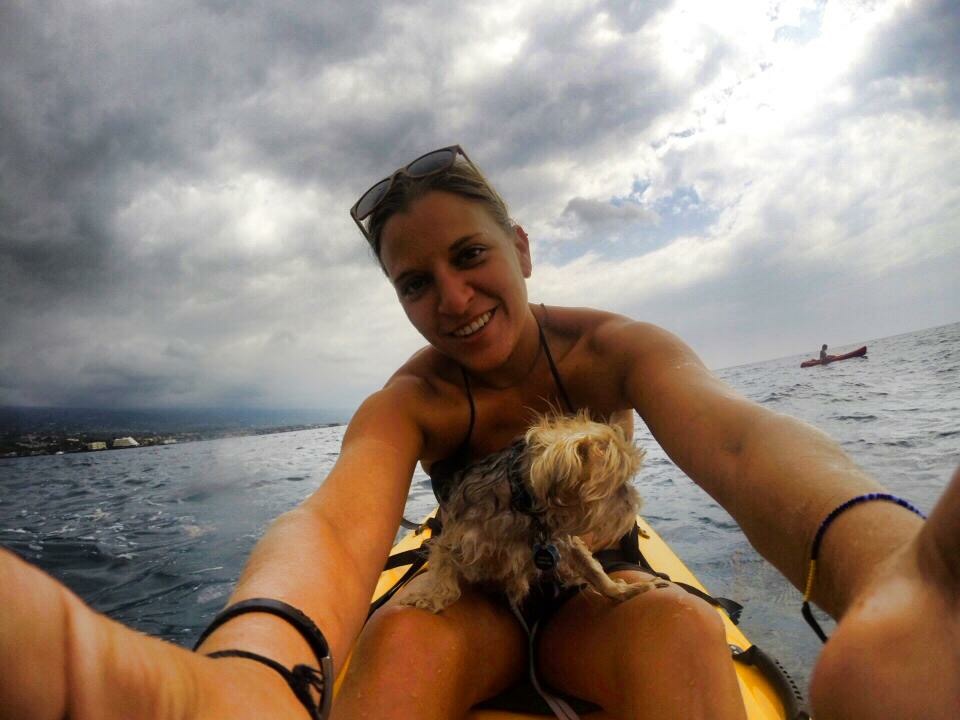 My name is Jennifer Decker and I am living with Charcot Marie Tooth (CMT) disease. Electing to say "living with" allows me to see this disease as a blessing and to cherish every day that I am able to experience life on my own two feet. Whether making it through a twelve hour shift as a nurse, summiting a mountain, scuba diving, swimming in the ocean, surfing, or a multiple day backpacking trip my mind can always get me through when my body struggles. My determination has always been stronger than my physical attributes. This internal drive has become the fuel allowing me to conquer things deemed impossible. Performing every day tasks and completing adventures often pushes my body to it's limits, leaving me exhausted or injured. I struggle with falls, sprained ankles, surgeries, loss of hand dexterity, lack of sleep due to pain,  and the loss of sensation in my hands and feet. These are just a few of the issues worth mentioning that people with CMT battle on a daily basis. However, I feel fortunate to still be active and I refuse to let my weakening body interfere with my passions in life.  With this campaign my desire is to give others hope that this disease does not need to confine nor define us. Charcot Marie Tooth disease is one of the most commonly inherited neurological disorders. CMT can affect motor and sensory nerves often resulting in muscle weakness, atrophy, and sensory loss.  A majority of my close friends, family members, and medical co-workers have rarely even heard of this disease. The lack of awareness in the general public must be astronomical if those in my own life, a person with CMT, are unaware of it. I have slowly watched this disease cripple my mother leading to crushed dreams of living a normal life. For all of those battling with their loss of independence this letter goes out on their behalf. It has become a personal goal to educate those around me and to increase awareness of CMT on a larger scale. Furthermore, my intention is to undertake increasing funds towards research for a cure. To accomplish this I plan on attempting something physically extraordinary to give CMT recognition.  
Between late March and early April of this year I hope to complete the first documented solo, circumnavigation of the Big Island in Hawaii by kayak. The journey will take around 16 days and is an estimated 300 miles through some of the roughest waters in the Pacific. My journey will be tracked by a personal GPS system and land support funded by friends. Safety measures will be in place through the Coast Guard and by volunteered boats from the North, South, East and West harbors to be dispatched for any emergencies.
Through the fundraising process and coverage of my journey I am optimistic that I will establish more awareness to Charcot Marie Tooth disease. My goal is to raise $10,000 for the Hereditary Neuropathy Foundation which is dedicated to finding treatments and a cure for those living with CMT and inherited neuropathies.  Any donation, large or small, brings me closer to my goal. I am already appreciative for you taking the time to read about my intentions to raise awareness for CMT. I feel I can speak for all of those affected by CMT when I say that our gratitude is immeasurable for your willingness to pass my message along, the consideration of my goal, and any possible donation. 
Pura Vida,
Aloha,
Jennifer Decker

Organizer
Jenny Decker
Organizer
Kailua CDP, HI